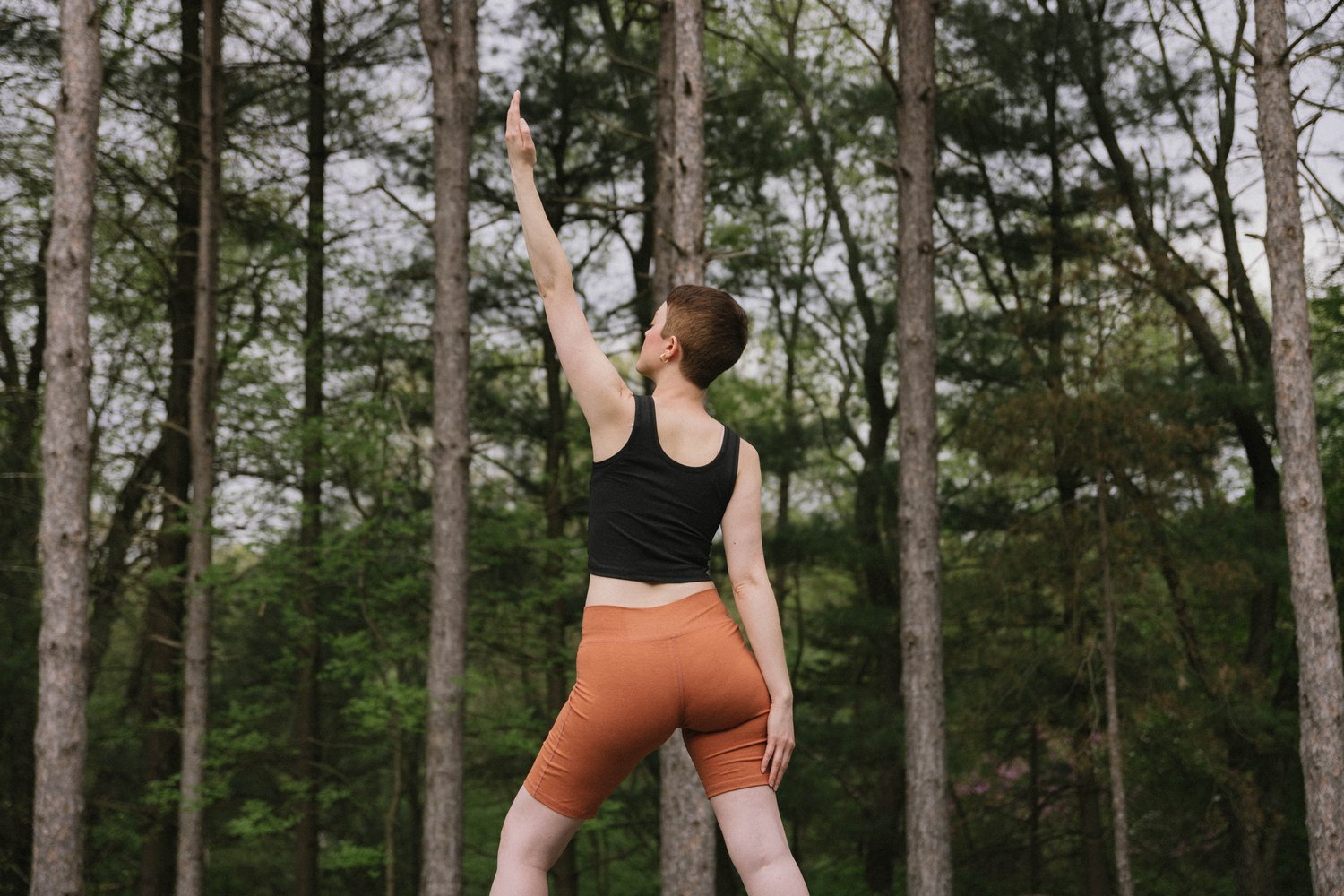 After becoming one of our best-sellers the last few years,
we decided to re-vamp our Yoga Collection and make it even better.
We enhanced the seams with a flatlock stitching that looks and feels smooth and reinforces the garment —meaning it will last even longer! We added a gusset to the shorts and leggings styles, and added a screenprinted tag.
As excited as we are about the changes, we are happy to still use the same natural and sustainable fabric we have loved for years.
Comprised of 53% Hemp, 43% Organic Cotton, and 4% lycra, this soft + stretchy fabric provides the comfort and support you need, without all the extra synthetics! Higher percentages of plastics/elastics decrease breathability and shed micro-plastics that pollute our waterways during wash. Our fabric features Hemp—naturally stretchy, naturally antibacterial and antimicrobial, and feels soft against your biggest organ — your skin! Read more about microplastics.
Whether you rock this at the yoga studio or in your living room, feel good about your garment being great for the planet and for you.