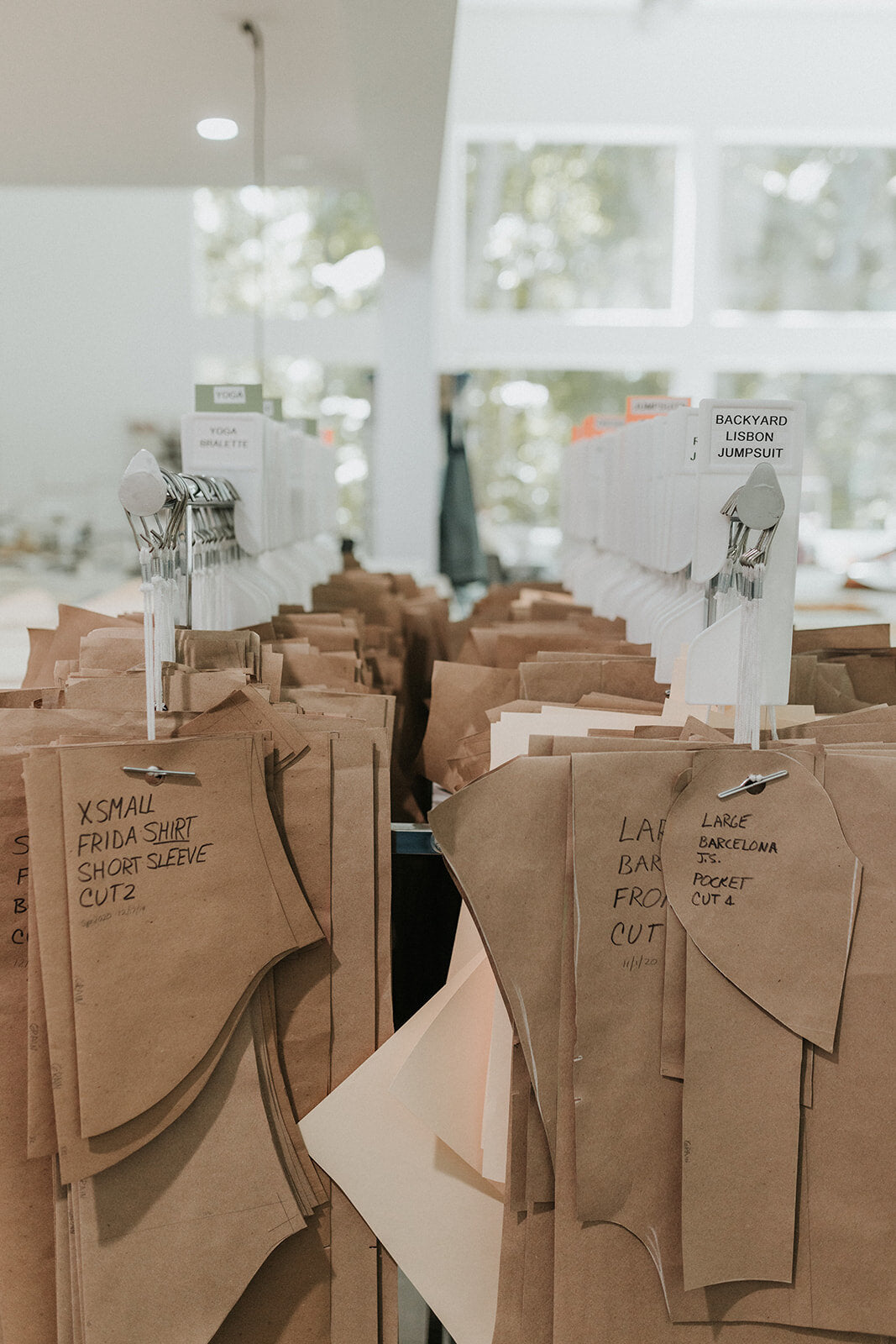 How does your sizing work?
We share specific garment measurements in the descriptions of all product listings. We measure all items lying flat, and these measurements can vary by piece. Please reference your own measurements and the provided product measurements to be sure you select the correct size.
How do I know what will fit me?
If you're unsure of which size to buy, we recommend measuring yourself before purchasing. This helps you buy the right product the first time, no exchanging necessary. 
We also recommend checking out customer reviews on each product page to see how our garments fit different sizes and body types.
How do I measure myself?
Depending on the product, you may need to know different measurements - for pants, it's nice to know your inseam, for jumpsuits, the length of your torso.
Use a flexible measuring tape to find your measurements. Make sure you aren't wearing bulky clothing that could interfere with measuring.
Don't leave the tape loose or pull it too tight; it should sit snugly but comfortably around you. And don't suck in - you want your clothes to fit your body comfortably!
*Pro tip_ If you have a piece of clothing that you love the fit of, you can measure that garment and compare the measurements to our product's size guide to find the right fit for you. 
Taking Body Measurements
Pro Tip If you don't have a measuring tape handy, you can use a piece of string or ribbon! After wrapping the string around your body, cut or mark where the strings meet and compare it to a yardstick or ruler. (If using a ruler, you'll have to keep track of where the ruler ends and move it.) 
Bust - Place the measuring tape under your armpits and wrap it around the largest part of your chest.
Waist - The measuring tape will fall between your ribcage and your hip bone, not too far above your belly button. Typically the waist is the smallest part of your torso. 
Hips - Wrap the measuring tape around the fullest part of your hips (typically, this is the largest part of your booty!). Try to keep the measuring tape as even as possible here, so you get an accurate measurement. 
Inseam - Measure your inner leg from just under your crotch to the bottom of your ankle. 
Torso - The measuring tape should fall from your shoulder, over your bust and belly, all the way to your crotch. 
Bicep - Wrap the tape around your bicep, the thickest part of your upper arm.
Measuring Specific Garments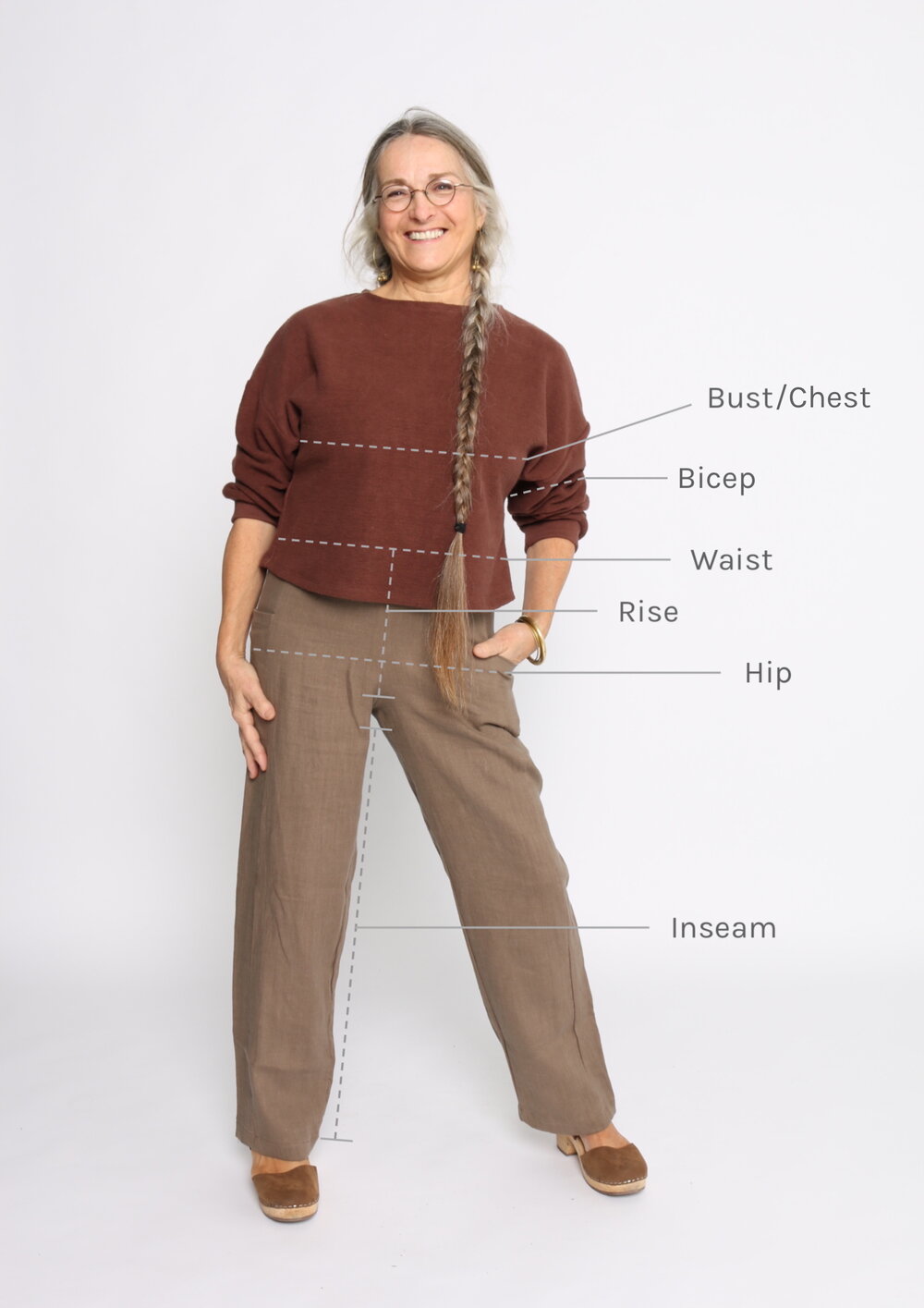 Measuring Shirts & Pants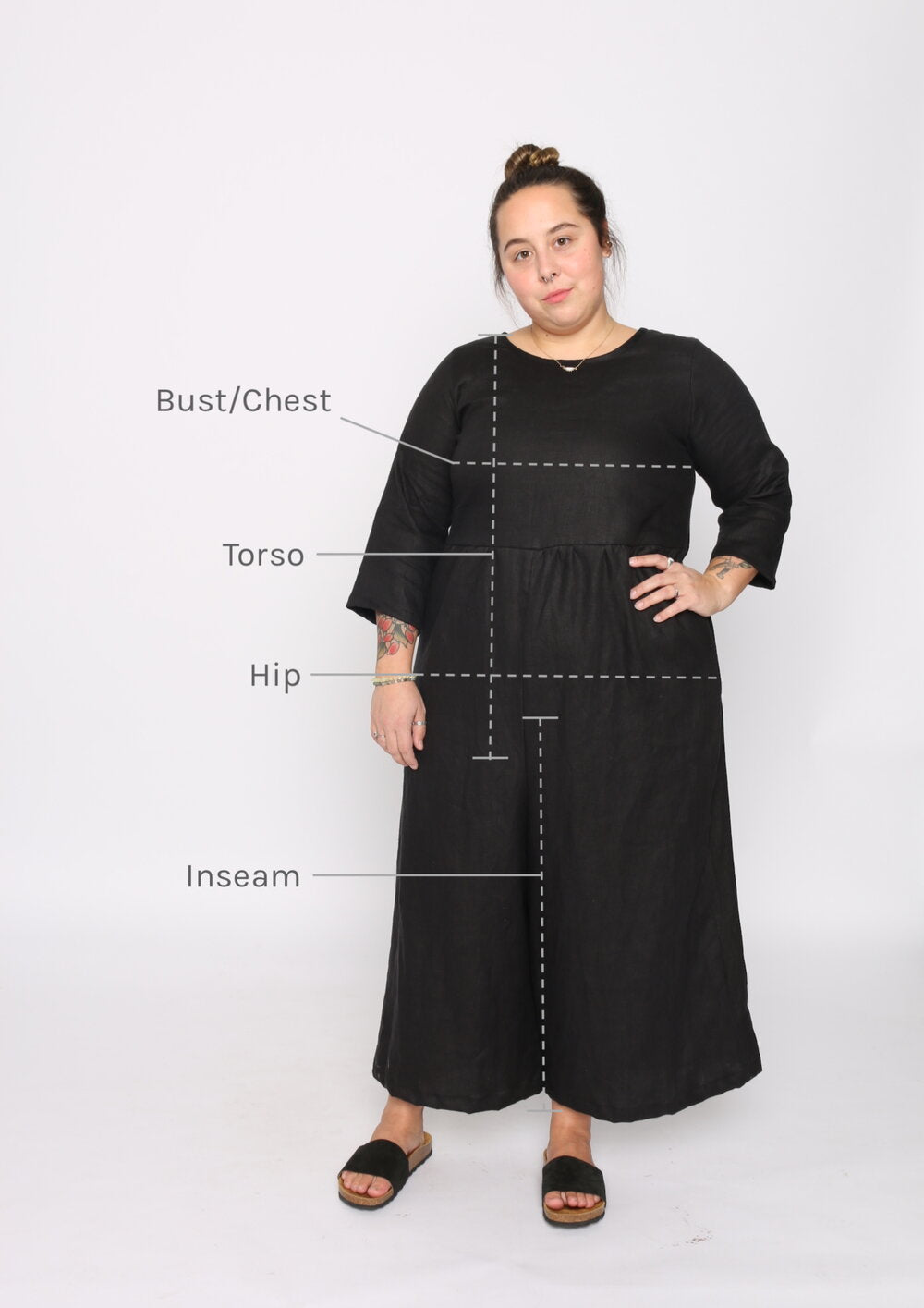 Jumpsuits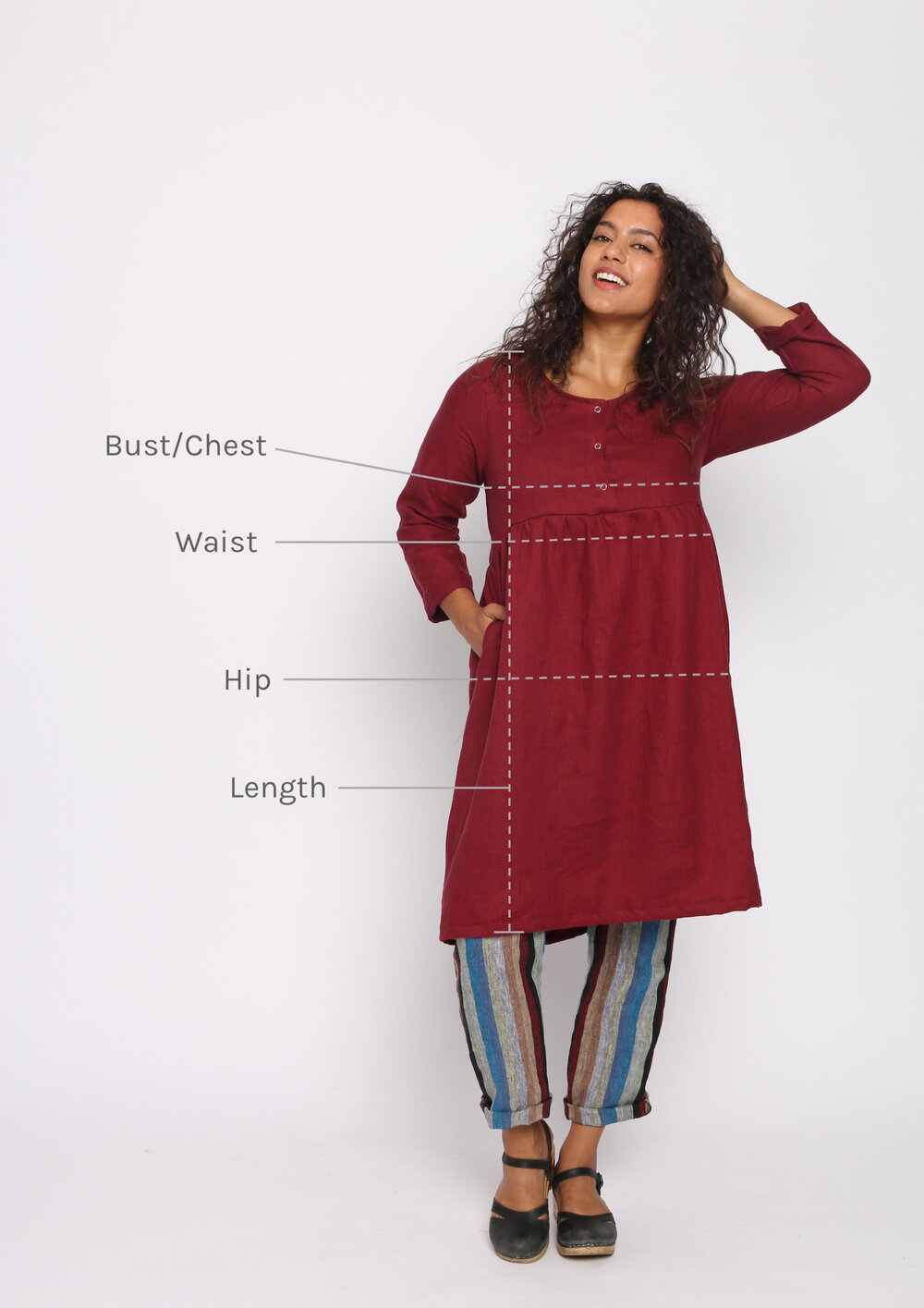 Dresses