Presenting our newest artist feature in the EveryBODY Collection_ long-time personal friend & mentor to Doug, Steve Frykholm. We met Steve in his 31st floor condo/design studio in downtown Grand Rapids, Michigan to check out the views and talk art, politics, and everything in between. The space has a modern and playful feel that certainly reflects his personality and design sense. From the fabulous collection of worldly treasures and mid-century modern furniture to the Charley Harper zebra print covering an entire wall of cabinets, the space is inspirational, just like the artist.
Steve was born in Seattle, Washington in 1942. His work with graphic design began in 1966 in Abu, Nigeria while serving in the Peace Corps at a trade school for girls where he taught students how to screen print. A useful skill for communication, especially at that time of political unrest and civil war in the nation. When he returned to the US he received an M.F.A. from Cranbrook Academy of Art in Bloomfield Hills, Michigan.  
Shortly after graduation he was hired as the first in-house graphic designer at Herman Miller, Inc. He's still there today, and serves as the Vice President of Creative Design. For those who are not familiar, Herman Miller is a local West Michigan company that has produced some of the most notable furniture designs of the 20th century including works by Charles Eames, Isamu Noguchi, George Nelson, Irving Harper, Alexander Girard and many others.  
He has received many awards for his work over the years and became an AIGA (American Institute of Graphic Art) fellow in 2005. A selection of his renowned picnic posters are part of the permanent collections at the Museum of Modern Art (MoMA) and the Library of Congress. Here is a link to a fantastic Design Observer interview with Debbie MiIlman that really gives you a sense of who Steve is.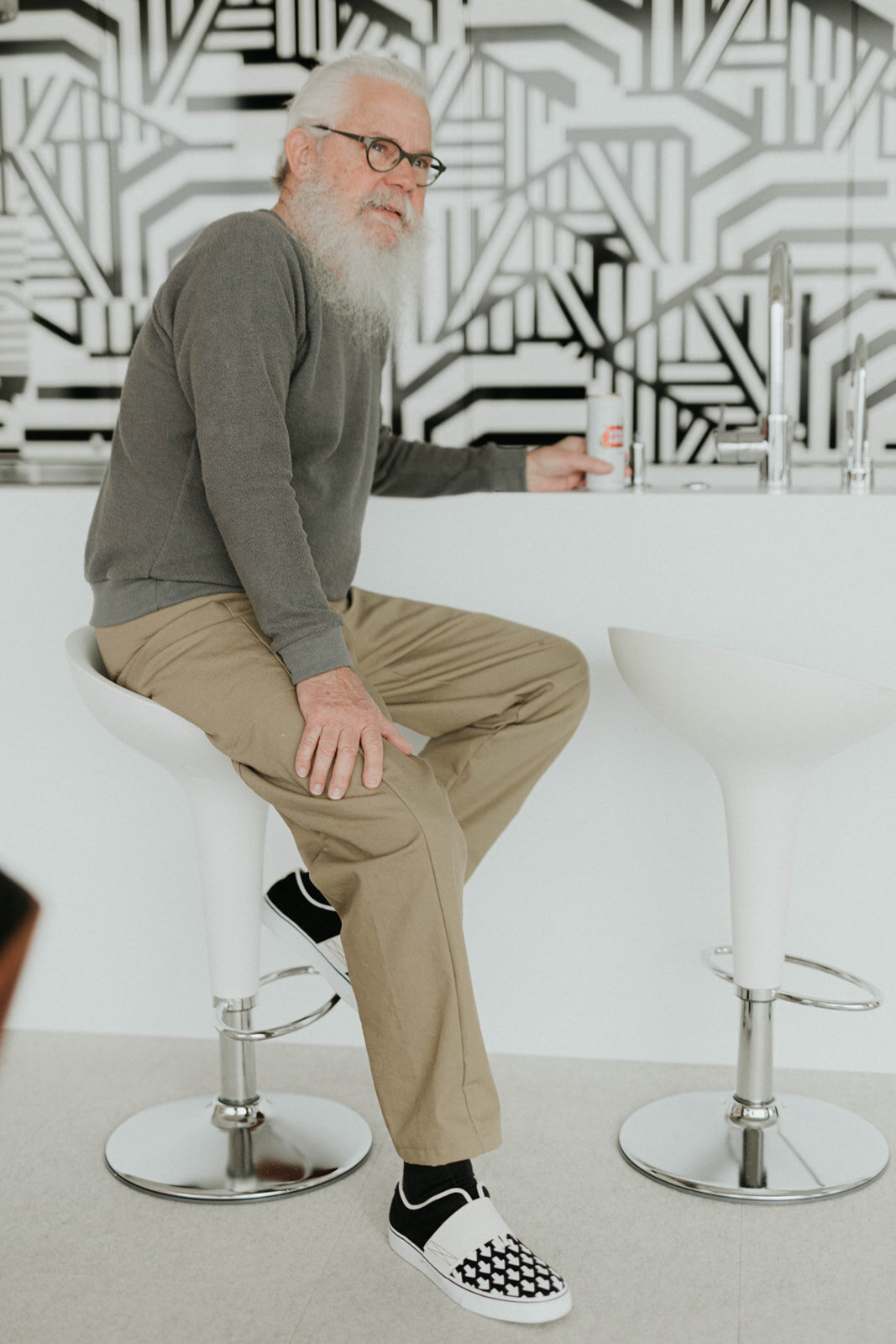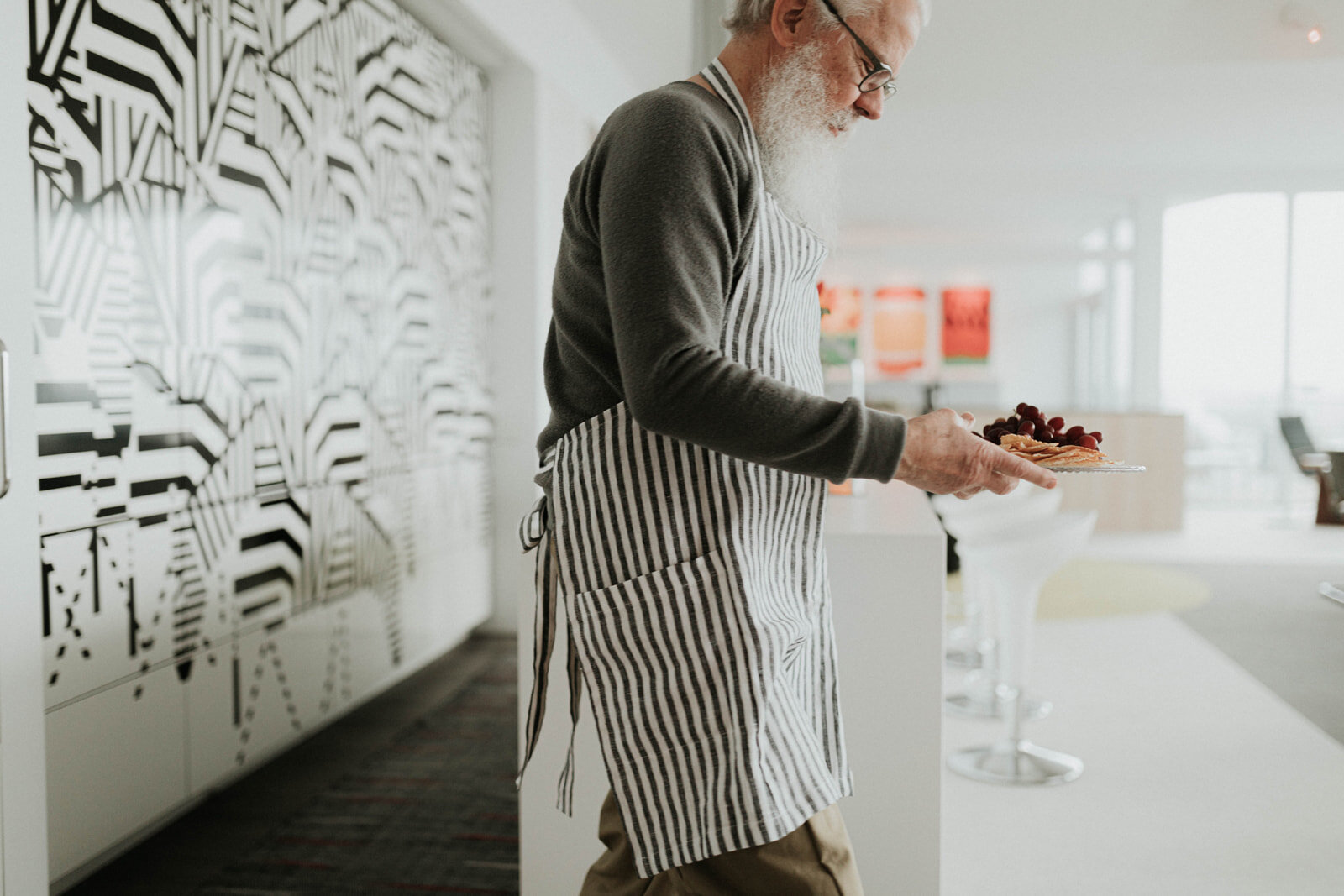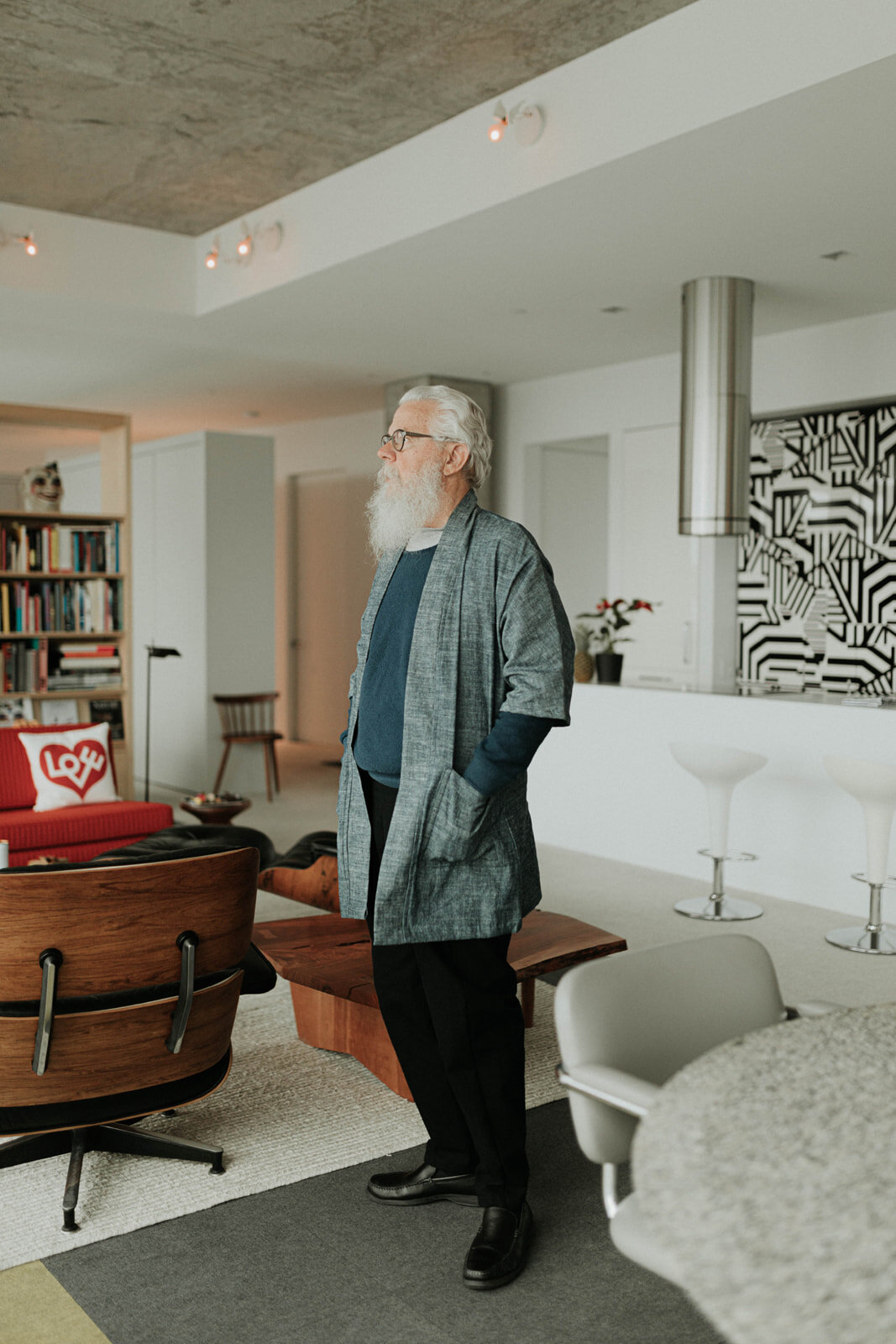 On a personal note, I came to know Steve and his wife Nancy in 1988 as a kid looking for a summer job in the neighborhood. His place, a mile down the road from mine, would become where I spent the better part of seven years as a surrogate son, shaping my own creative and hard working instincts with the most amazing mentors I could've ever hoped to have. A book could be written of all the stories and times we shared.
Their estate included over 100 acres of beautiful rolling hills, forests, and hay fields. A large barn with stables and an indoor riding arena where dressage horses were a part of their passion. The home was a fantastic mid-century modern place—one entire glass side overlooking a spring-fed pond. It melded perfectly with its natural surroundings by virtue of its design. Inside, the home was filled with iconic midcentury furniture and art throughout. The beauty of these material objects was truly an inspiration to be around just as Steve & Nancy were themselves. Everything had a story to tell; from a hand made birthday card from Ray Eames, to the cigarette burn in the leather of an Eames lounge chair from the time George Nelson visited them. I quickly grew a great appreciation for all things related to modern art and design.
When the house was sold, the new owners quickly decided to tear down the existing home and barn and start fresh!  (An indefensible sacrilege to anyone with an ounce of design sense, taste or good judgement.) In the end though, it worked toward the benefit of Conscious Clothing, for I was allowed to salvage anything and everything from the house prior to it being destroyed. Many of these items were reused in the construction our current studio_ custom interior doors with George Nelson hardware, a 16' maple butcher block countertop now used as our lunch counter, Herman Miller cabinets and office equipment. I also salvaged a good portion of the glass wall and redwood used throughout the house in hopes of building a green house in the future.  So much of the old house is incorporated in our everyday here at Conscious Clothing, and many experiences with Steve helped shape me personally and creatively.
His wife Nancy Phillips (who passed in 2013), was an accomplished interior designer who also worked at Herman Miller. She designed many interiors, including those of Hope and Calvin Colleges here in Grand Rapids. Her final design was Steve's current condo location.
We are so grateful for the experience of knowing and loving these inspiring people and for the way they helped shape our life