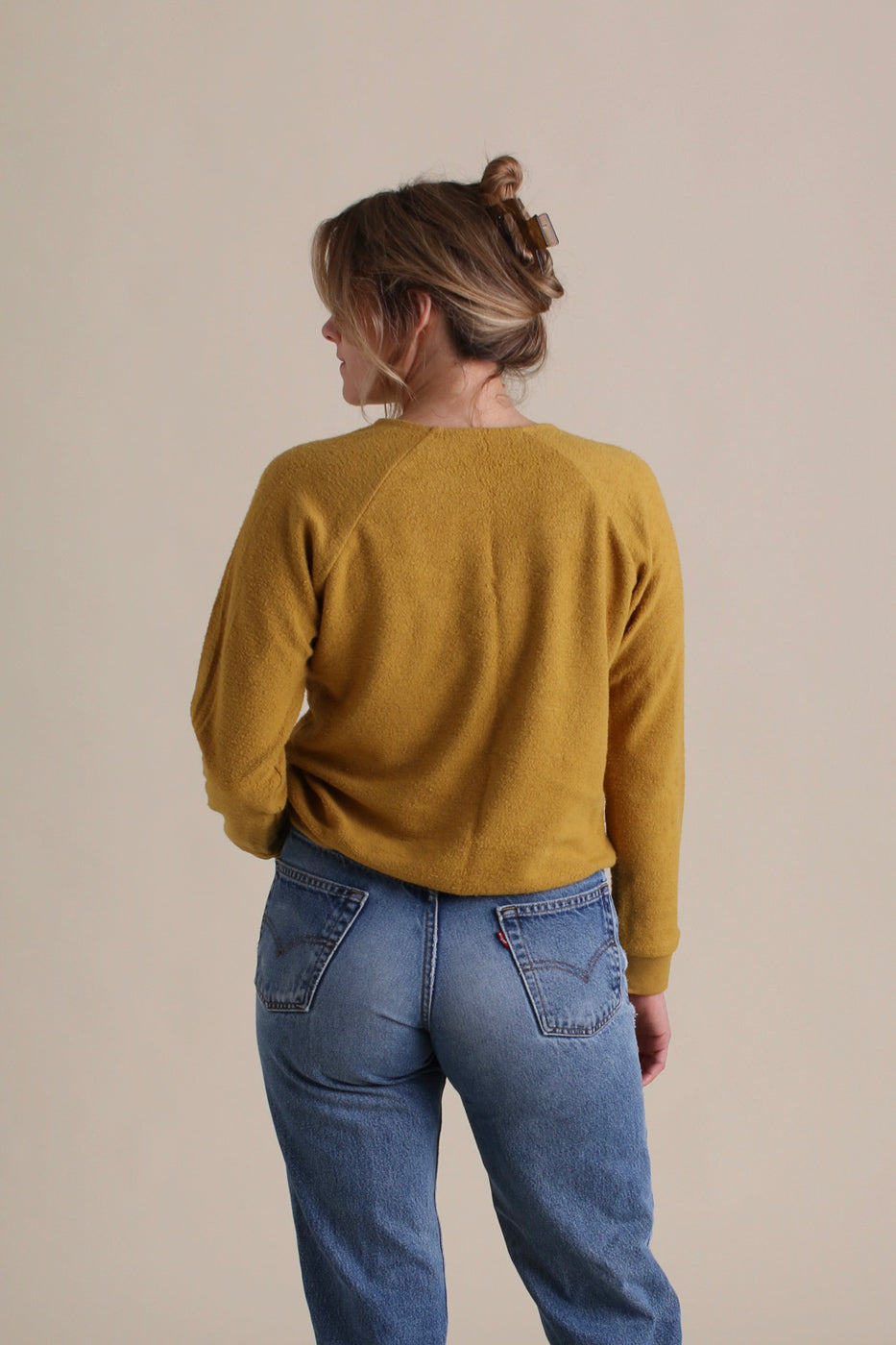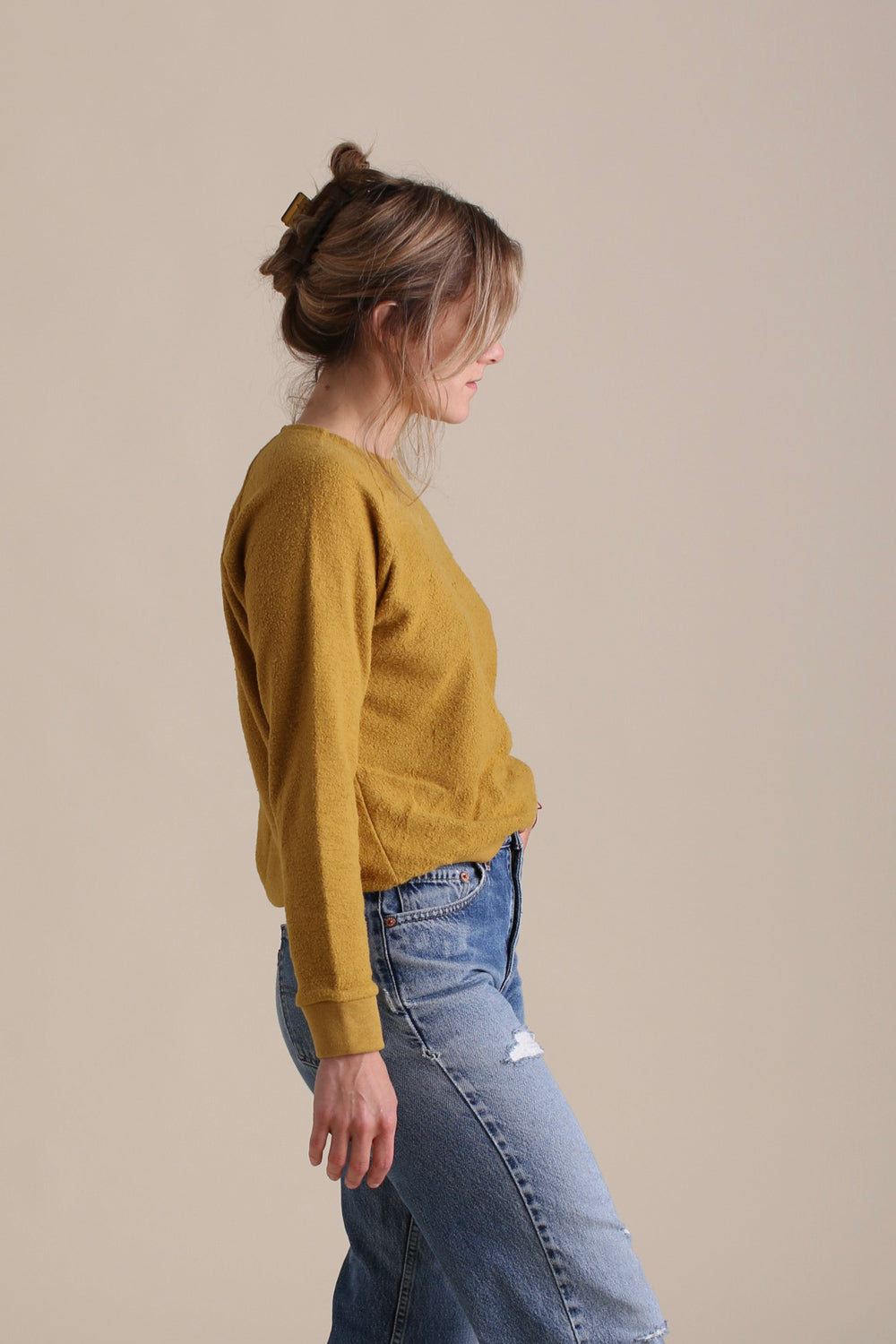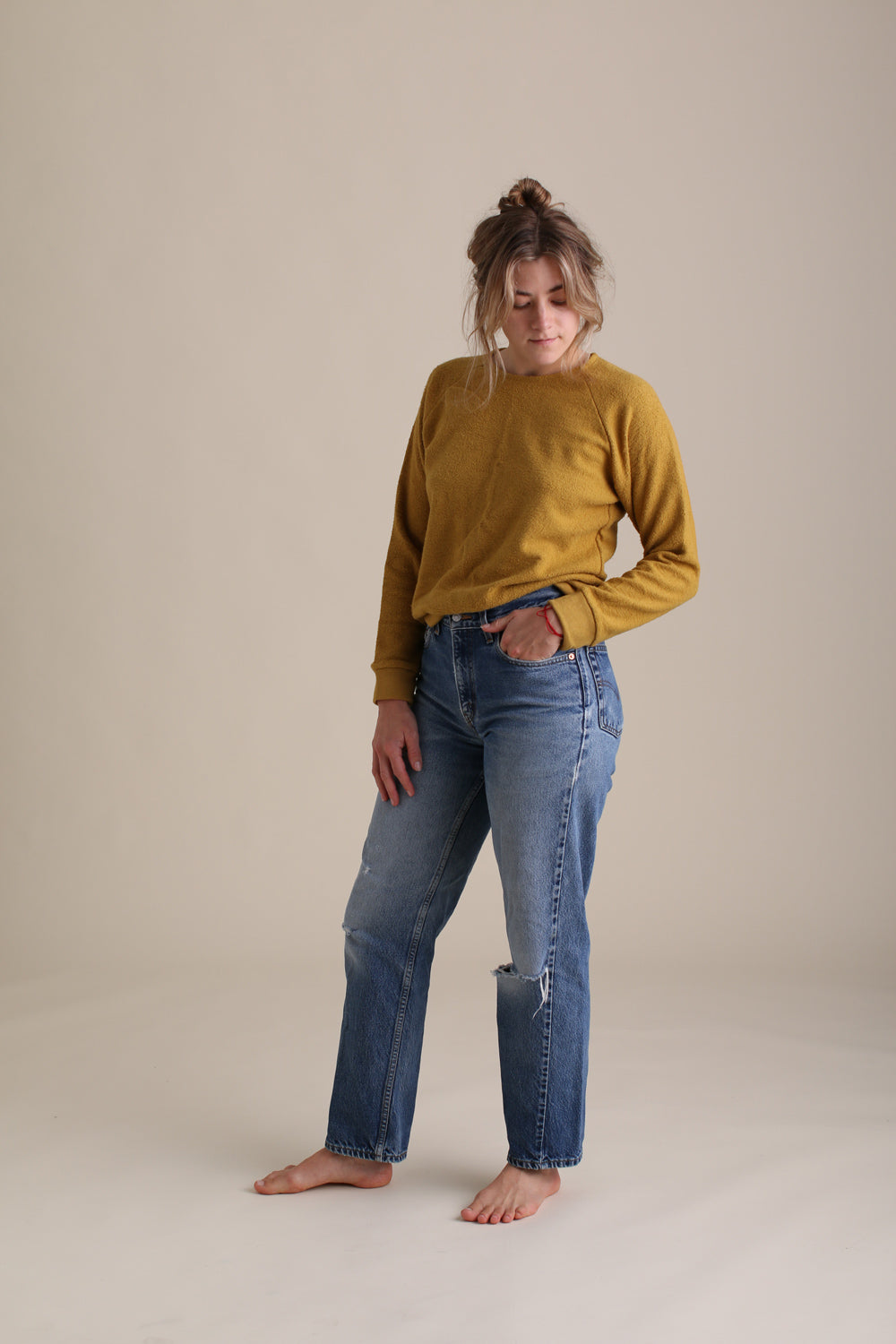 Important! Please check our Size Guide below before ordering.
A more fitted look to wear under overalls and jumpsuits or a simple piece to layer with jeans and a cardigan. We love how the texture looks and feels with the fuzzy side out. Featuring cuffs on the sleeves and the bottom hem, and raglan-style pays homage to the vintage sweatshirts. Free of polyester, plastic, and synthetic fibers. Go Team!
Model Size
The model is wearing size S.
Audra's measurements are: Height 5'8" | Bust 36"| Waist 29" | Hip 38"
Garment Measurements
XS: Bust 38" / Length 23" / Bicep 16"
S: Bust 40" / Length 23" / Bicep 16.5"
M: Bust 42" / Length 23" / Bicep 17"
L: Bust 45" / Length 23" / Bicep 17.5"
XL: Bust 48" / Length 23" / Bicep 18"
XXL: Bust 51" / Length 24" / Bicep 18.5"
3X: Bust 55" / Length 25" / Bicep 19"
4X: Bust 59" / Length 25" / Bicep 20"
Not Sure What Size?
Please contact us or check out our size guide
Please allow 3-5 weeks for us to make your garment. All Conscious Clothing items are made with love at our studio in Belmont, Michigan USA.
Not your style? Exchange for a new item or store credit within 10 days of receiving your shipment. At this time, we do not provide refunds to the original payment method.
55% Hemp / 45% Organic Cotton
Machine wash with cold water and lay flat to dry.
made with intention
Sustainably & ethically made in America.
We create sustainable clothing using eco-friendly materials and low-impact dyes. We care about the process as much as the end result and hope you love your Conscious Clothing piece as much as we loved making it.

Exchanges only / see our FAQ for our store policies.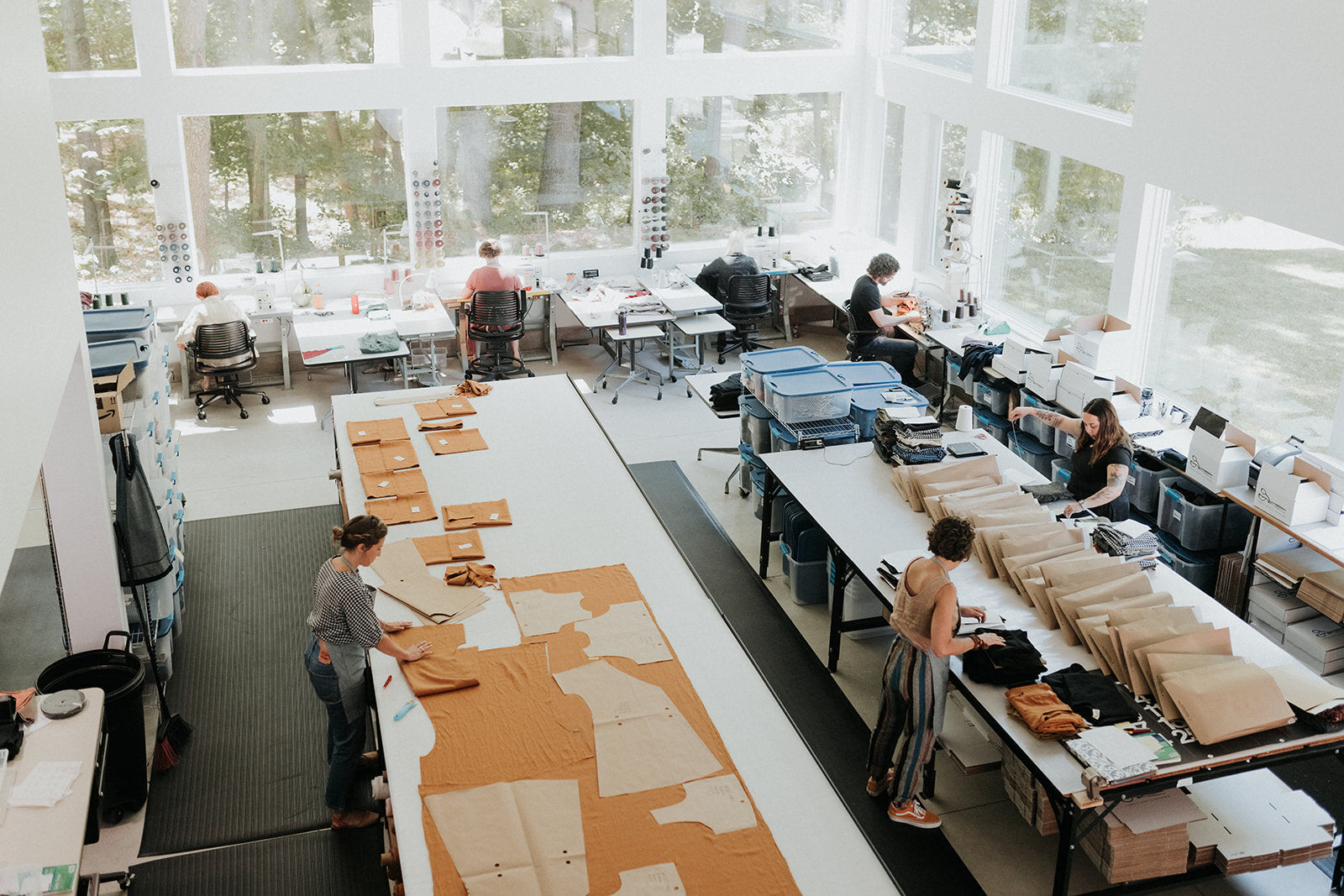 I loved this top so much I purchased in. Green and white- love how it fits and feels. So I purchased for gifts. And I love that the work is done in my state, Michigan, and supports our economy locally. Thank you.
My go-to errand-running pullover. I'm a sucker for layers, and the wide neck of this sweatshirt allows me the option of dressing up with a collar or down with a tee underneath. I'm 5'8" / 165lbs / Size M and the cut of this top is consistently flattering no matter what I pair with it or how I'm feeling that day. It's a great wardrobe staple!
I wasn't originally going to buy the Varsity Top, but I am so glad I did. This styles well with my linen weekend pants as well as jeans. It also looks cute tucked into an estuary skirt I made for myself. I am 5'10" and 185lbs with a C cup, and I ordered a Large. It fits well. My daughter borrows this top often. She is 5'8" and 215lbs with a DD cup.
I bought a large varsity top I went with large because I thought it would be longer torso. It was a longer torso but it also had a lower neckline. I love it and layer it with a tshirt underneath and wear it all the time.
This is probably my second fav purchase from CC. I wear it allll the time it's cozy and great for those days when a light layer is needed. Wish it came in every color imaginable, the crop fit is so flattering.