Important! Please check our Size Guide below before ordering.
Simple, timeless, & easy. We named it the Classic Tank for a reason! Now available in a new fun Linen colors & a fresh patterned Garden Floral, Geranium, and Radio Stripe! We updated the fit of this tank by lowering the neckline just a teeny touch.
Model Size
The model is wearing size XXL.
Liz's measurements are: Height 5'4" | Bust 47" | Waist 42.5" | Hips 50"
Garment Measurements
XSmall: Bust 34" / Length 21"
Small: Bust 36" / Length 21"
Medium: Bust 38" / Length 21"
Large: Bust 41" / Length 21"
XLarge: Bust 47" / Length 21"
XXLarge: Bust 52" / Length 23.75"
3X: Bust 57" / Length 24.5"
4X: Bust 61" / Length 25"
Not Sure What Size?
Please contact us or check out our size guide
Please allow 3-5 weeks for us to make your garment. All Conscious Clothing items are made with love at our studio in Belmont, Michigan USA.
Not your style? Exchange for a new item or store credit within 10 days of receiving your shipment. At this time, we do not provide refunds to the original payment method.
100% Linen
Machine wash with cold water and lay flat to dry.
made with intention
Sustainably & ethically made in America.
We create sustainable clothing using eco-friendly materials and low-impact dyes. We care about the process as much as the end result and hope you love your Conscious Clothing piece as much as we loved making it.

Exchanges only / see our FAQ for our store policies.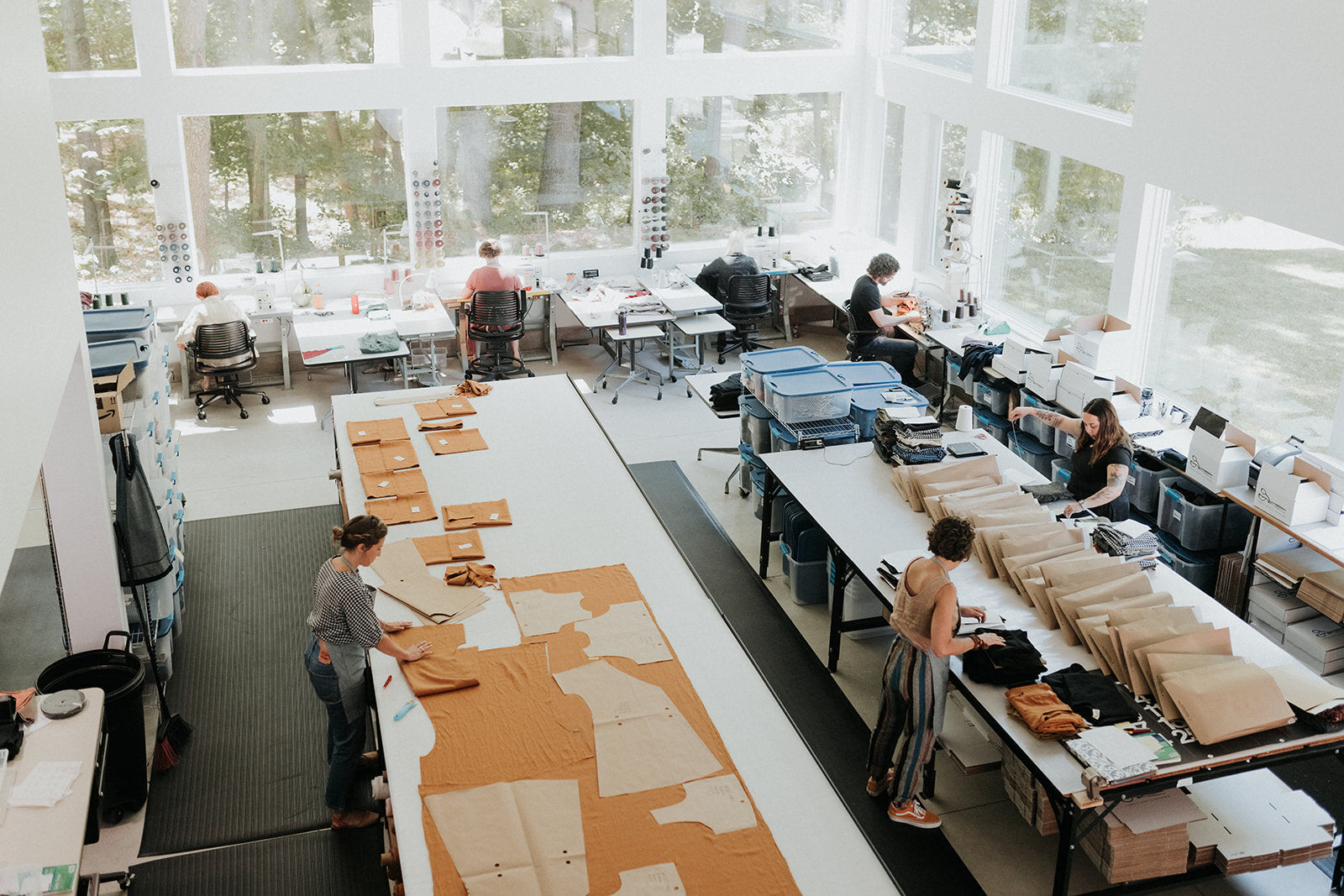 Love the style but the new version doesn't quite fit!
I absolutely love CC's tanks, I have an old citrus linen one and one in hemp fleece. This year I got the grapefruit and radio stripe. In comparison to the older version (same sizes), this one fits straighter thru the torso and bunches up at my high hip, not the most flattering look. I was surprised since the sizing was the same and the only update that was listed was the neckline (which I love on the newer version). I can tuck the tanks in and I absolutely love the colors, but I wish it had been more clear that the body was a bit different with the updated style. I'll still wear these a ton of course.
A staple in my closet
I have this in two colors: textured cotton and the vegetable print. I wear both all the time. The cut is comfortable and works well with so many different items.
Ahhh my favorite tank is coming back for spring! I own three of these and wear them every single day all summer long (and with sweaters in the other months)! I have stripe linen, green linen, and a rusty/adobe linen that I got during a sample sale. I love them all and cannot wait until I can buy more colors!
Love this tank top! It is the perfect crop length and the material is gorgeous. I'm 5'5, ~135lb (pear-shaped), and a 32D bra and got the Dune stripe in a small. I am excited to wear this alllllll summer. Even though it is light colored the material is thick enough that nothing is see through on me (win!). The only reason I'm giving 4 stars is its not a perfect fit— the arm holes are a little close to my underarm. Nothing that restricts movement or feels like it's too small, just enough that I can feel/notice it. Also apparently I have a big head as the neck hole was a little snug to pull over but no more so than other high-neck cut clothing I own.
Thanks for the review on this! You look fantastic- we ♥ the dune stripe.
Thanks for your feedback on the tank and the armholes: we have tweaked this pattern before
and maybe we need to tweak it again! Happy Summer.
I love this top! It is a bit cropped, so if you are long waisted you may want to take note. But I love it, it hits right at my pants.
Thanks for the review and the note about the length!
You are always welcome to request a longer length by ordering a 'custom' tank from the drop-down menu.
xx.