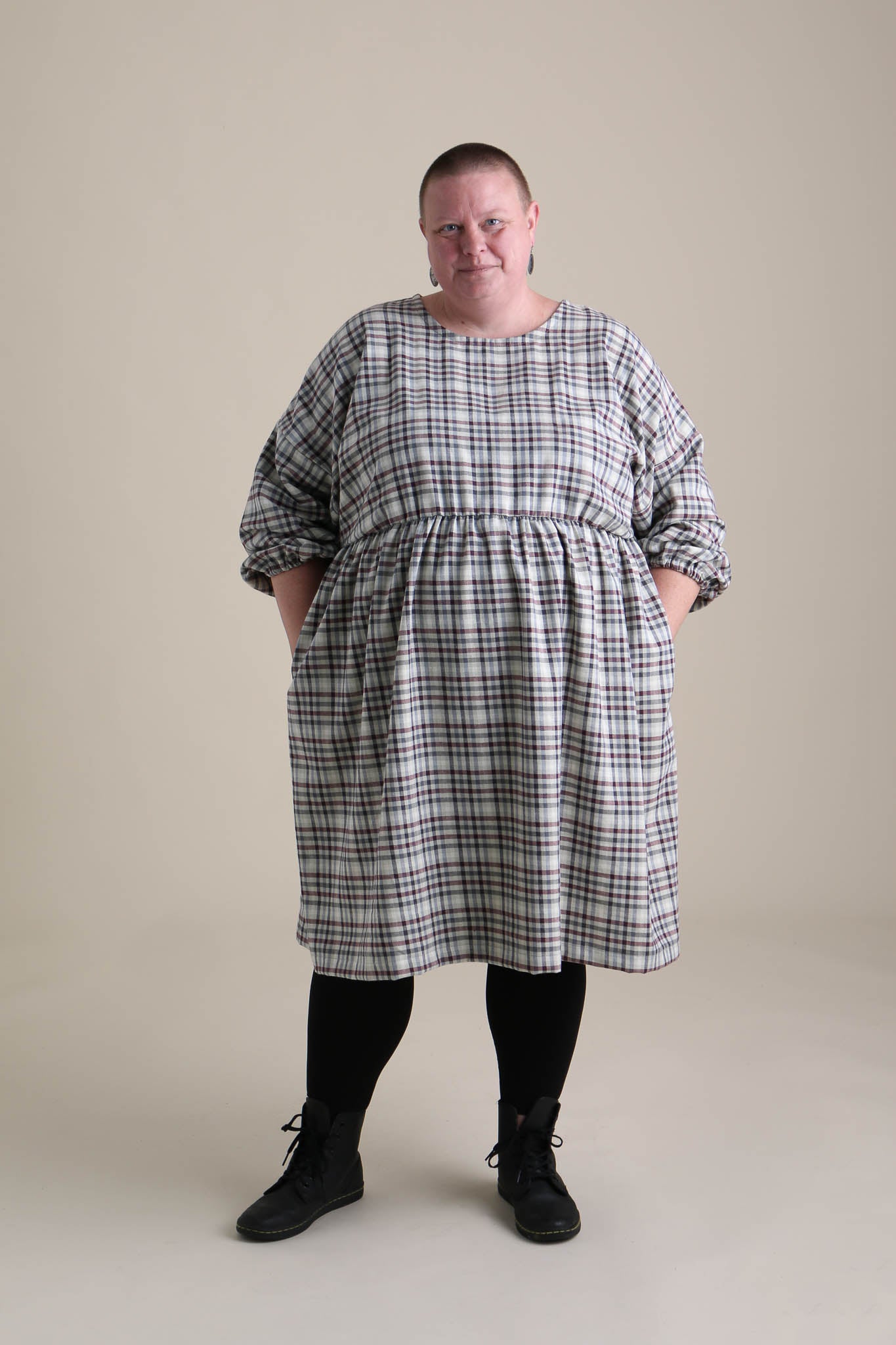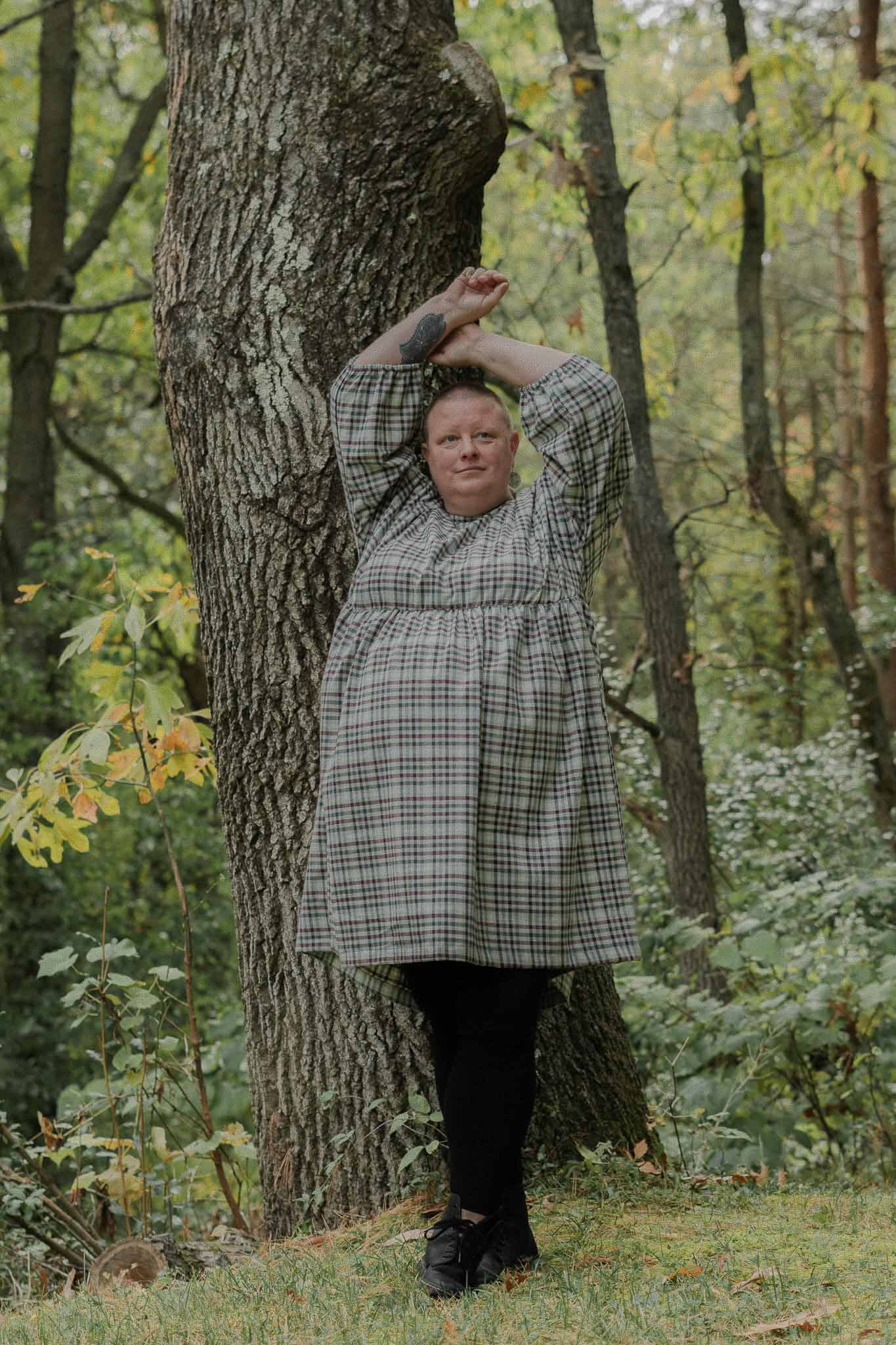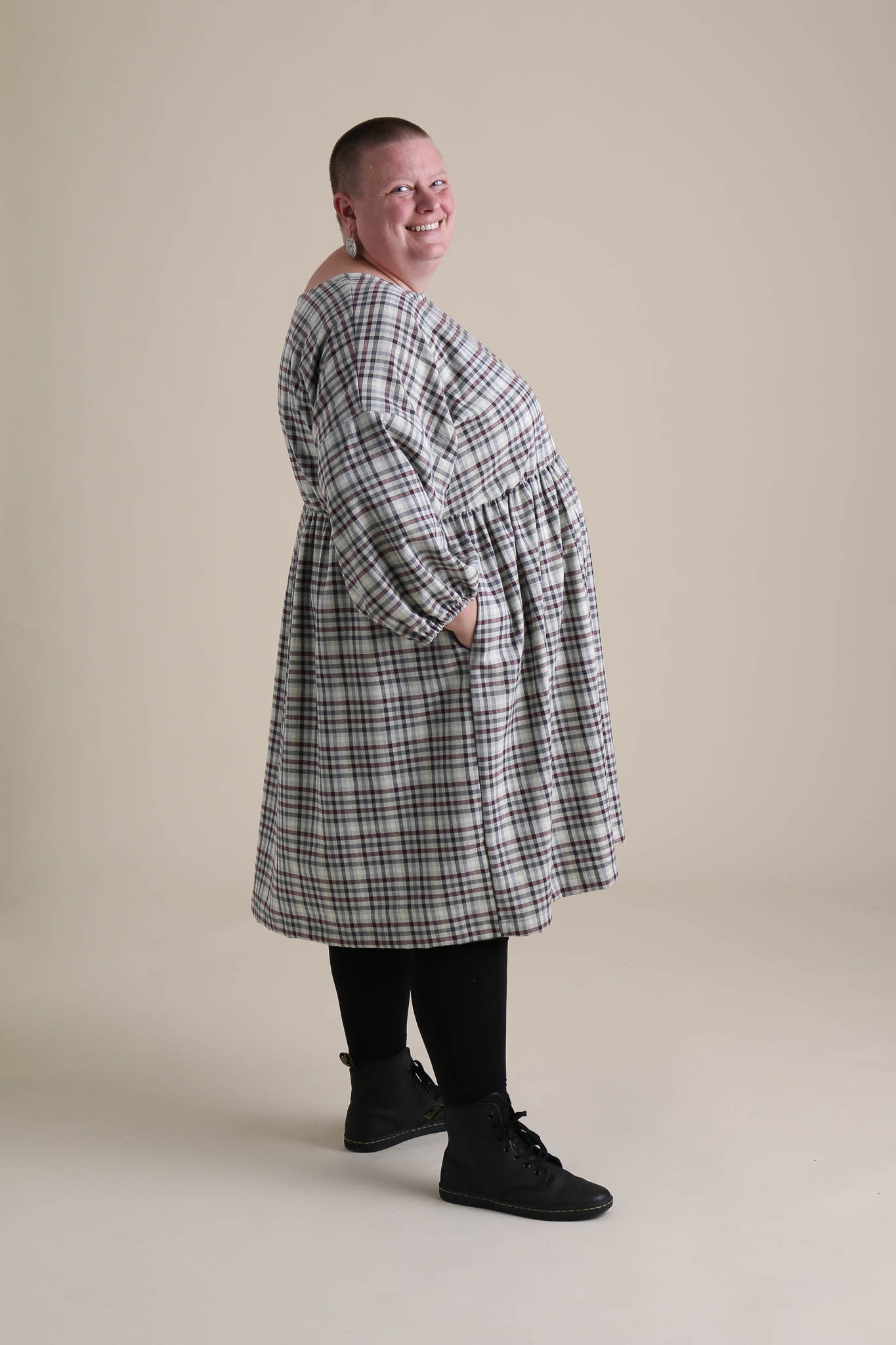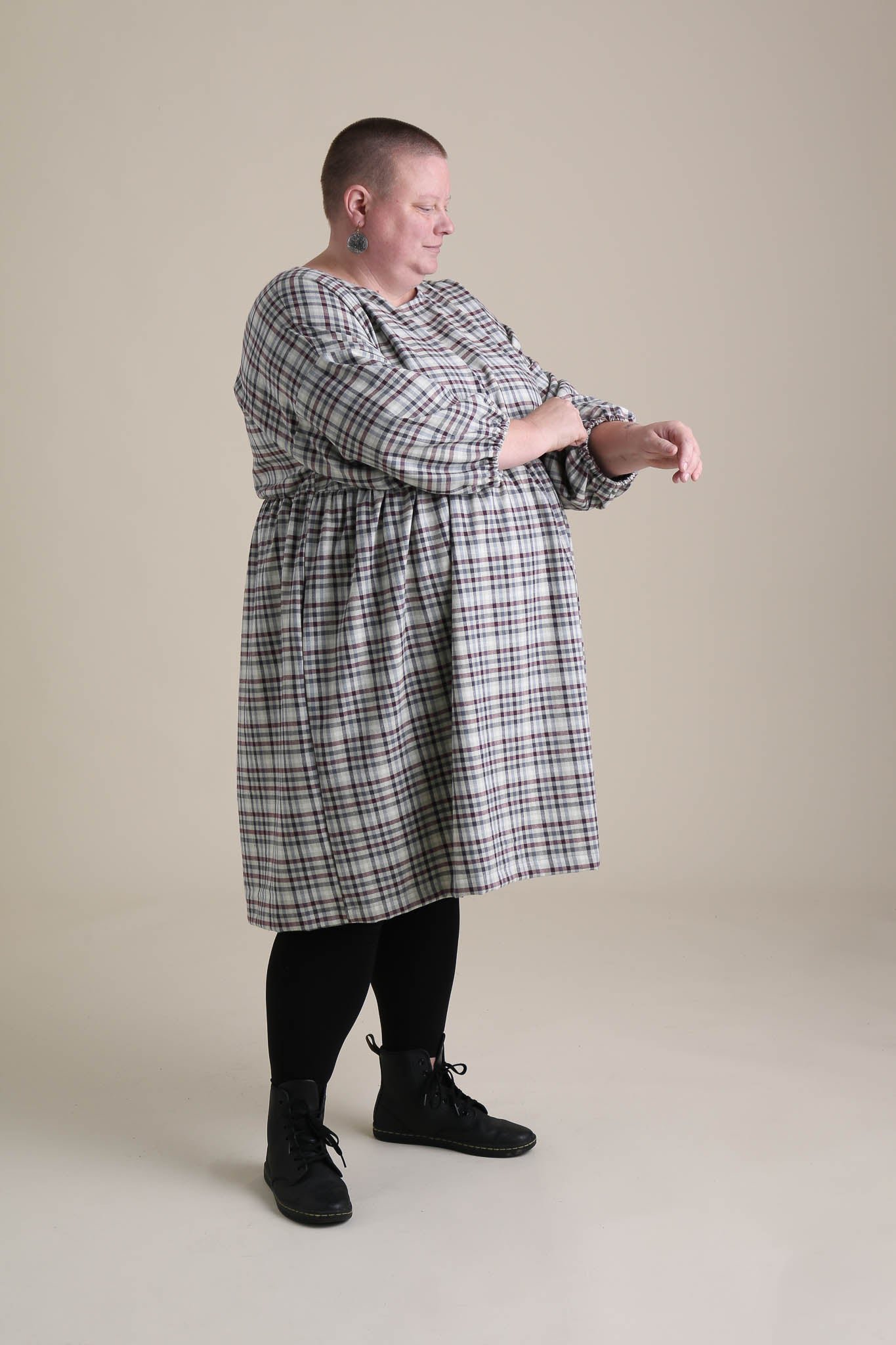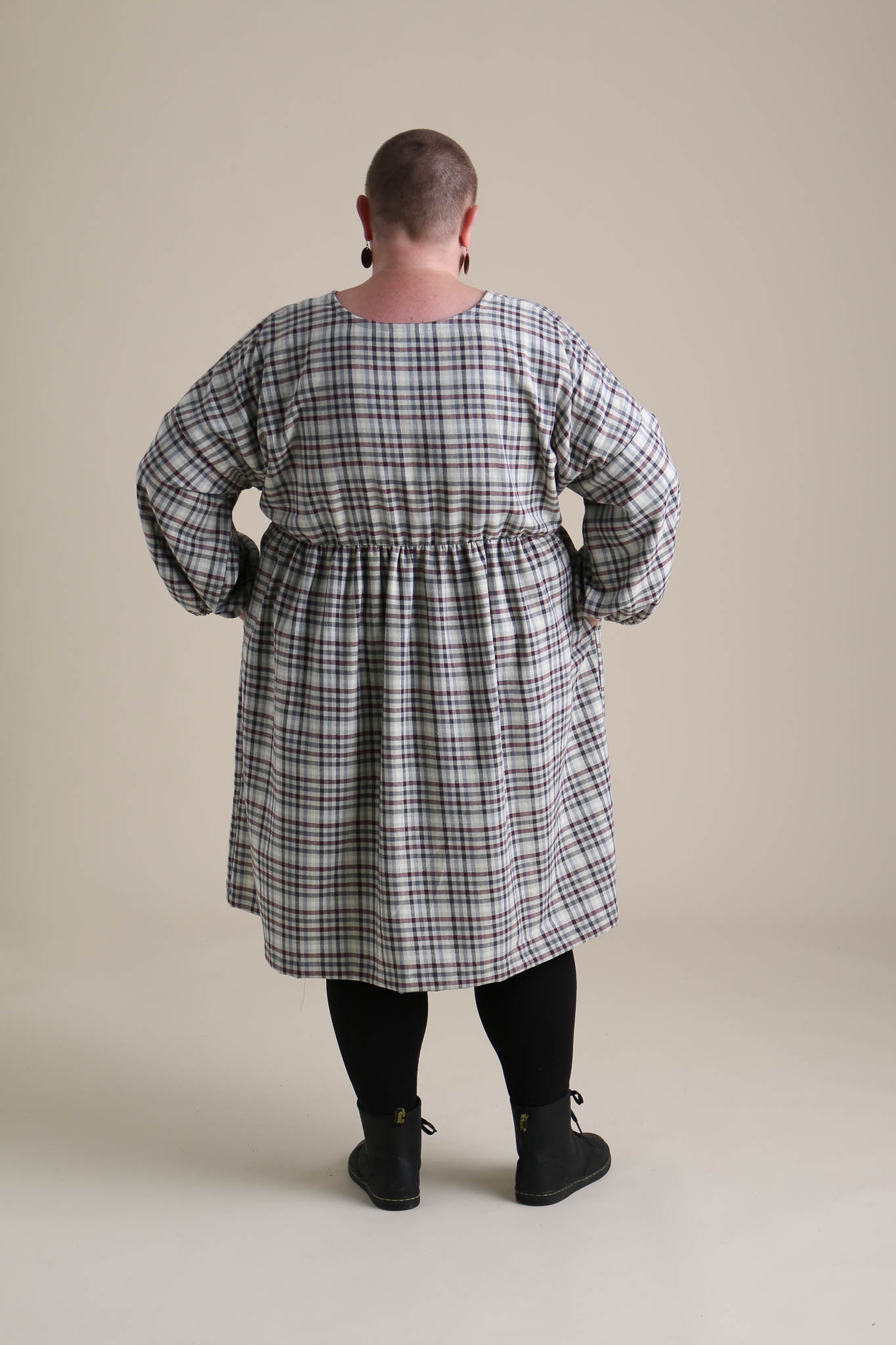 Important! Please check our Size Guide below before ordering.
Meet our Clara Dress. This gorgeous dress has an elastic waistband, long sleeves with elastic at the wrists, a knee length gathered skirt, and pockets. We love the subtle festive feel of these fabrics. Perfect for the holiday season and beyond!
Model Size
The model is wearing size 3X.
Katie's measurements are: Height 5'4" | Bust 54" | Waist 53" | Hip 55"
Garment Measurements
XS: Bust 40" / Waist 36" / Hip 52" / Length 42" / Bicep 16"
S: Bust 42" / Waist 38" / Hip 56" / Length 42" / Bicep 16"
M: Bust 44" / Waist 40" / Hip 60" / Length 42" / Bicep 17"
L: Bust 46" / Waist 42" / Hip 64" / Length 42" / Bicep 17"
XL: Bust 49" / Waist 45" / Hip 68" / Length 42" / Bicep 18"
XXL: Bust 52" / Waist 48" / Hip 72" / Length 42" / Bicep 18"
3X: Bust 55" / Waist 52" / Hip 75" / Length 43" / Bicep 19"
4X: Bust 59" / Waist 56" / Hip 80" / Length 43" / Bicep 20"
Not Sure What Size?
Please contact us or check out our size guide
Please allow 3-5 weeks for us to make your garment. All Conscious Clothing items are made with love at our studio in Belmont, Michigan USA.
Not your style? Exchange for a new item or store credit within 10 days of receiving your shipment. At this time, we do not provide refunds to the original payment method.
100% GOTS-Certified Organic Cotton
Machine wash with cold water and lay flat to dry.
made with intention
Sustainably & ethically made in America.
We create sustainable clothing using eco-friendly materials and low-impact dyes. We care about the process as much as the end result and hope you love your Conscious Clothing piece as much as we loved making it.

Exchanges only / see our FAQ for our store policies.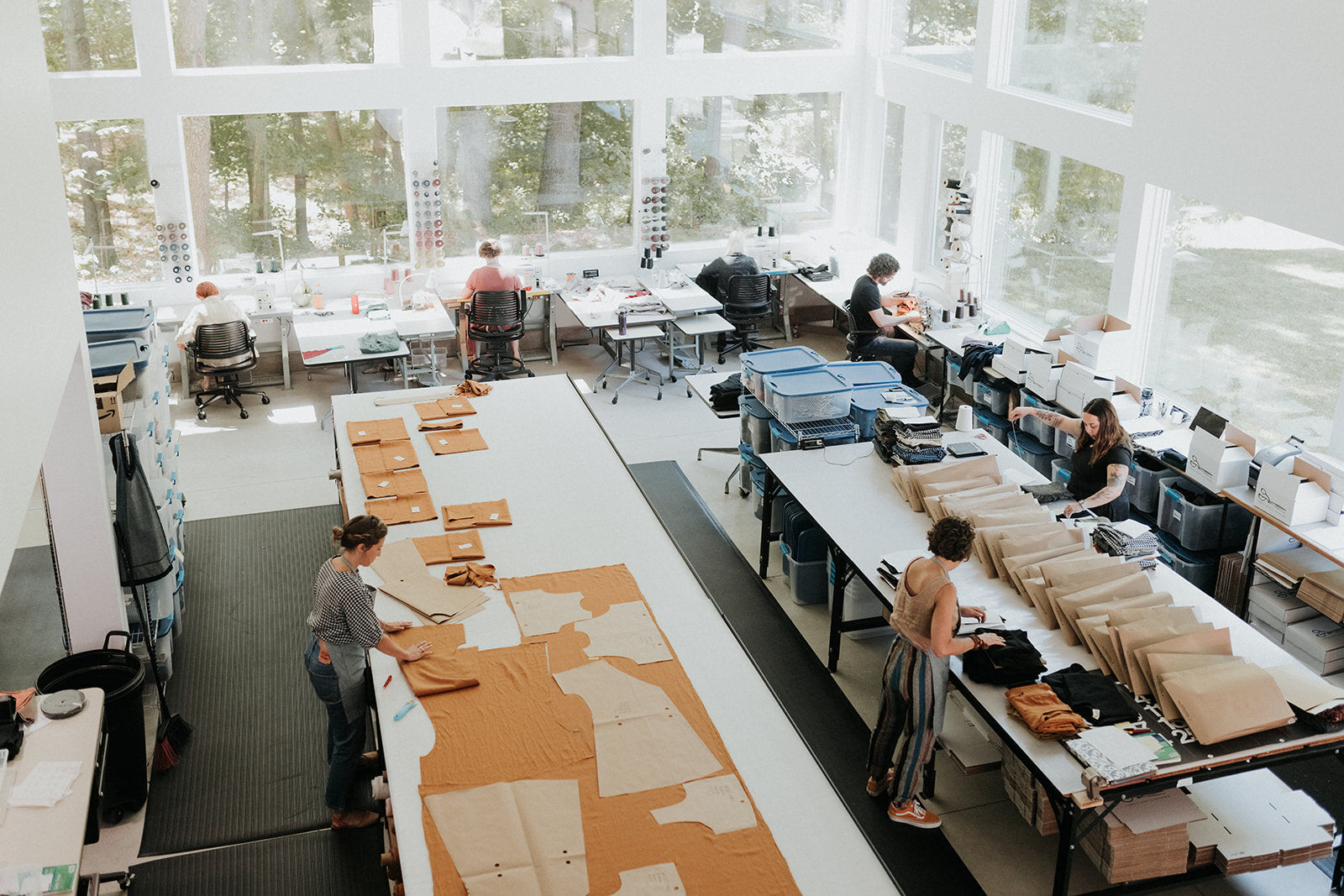 I never want to take this dress off! It's so comfy that I want to buy it in several other prints!
The Clara dress is back in a fun check pattern! The sleeves are the perfect length and the elastic is just loose enough where it moves with your arm and doesn't get stuck, where you would have to pull on it or adjust it. The fabric is lightweight, a little more than I was expecting, but that also means I could wear this during spring or fall, and layer during the winter as needed. AND POCKETS!!!!!!!!!! The waist is slightly oversized, which I love, as it give more room to breath, lol. Plus its good for transitional periods of your body, like this works perfectly with my weight fluctuations. The sizing is different than the rest of the other garments and dresses, so be sure to pay attention to the size chart. The waist does have stretch, so you could keep your normal size, or size up or down, depending on how fitted you want the bust. I actually ended up sizing down and still have plenty of room for layers and movability. My bust is 38 inches, waist is 32 inches and hips 40inches, and I got the small size.
Love this dress! I sized down to a medium for a slightly more fitted look - bust 42", waist 38". Love the blousey sleeves.
The plaid dress really caught my eye. The fabric is gorgeous and in colors that I would think could suit anyone and any occasion. Unfortunately, I did not feel at all confident wearing this on my tall, slender frame. Even the XS felt overwhelming. I gave it a try, but could not justify keeping it if I wasn't going to wear it. If an oversized fit is what you are going for, or if you have curves, then don't pass this up! Also wanted to mention, I have the Garden Tee in Sky and absolutely love it; so versatile, great color and fit. I have my (conscious) eye on a few other pieces...it makes me happy to support sustainable, ethical AND domestically made clothing brands!
This dress has been such a joy to wear, especially over the holidays! It's perfect for holiday parties, the office, or a lazy day at home. It's also a great canvas for styling—I've worn it with a black turtle neck layered underneath and with a vest. Would definitely recommend!