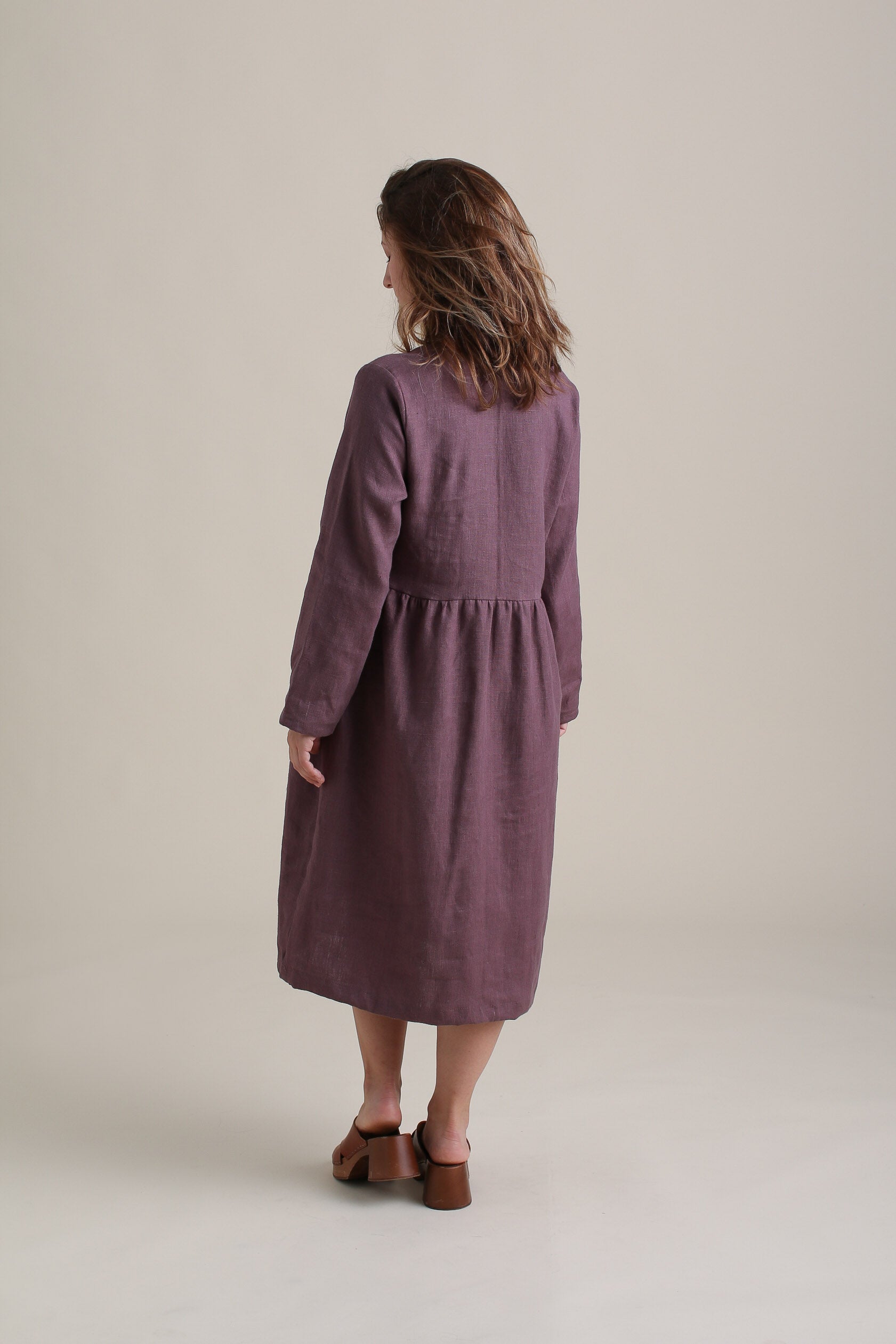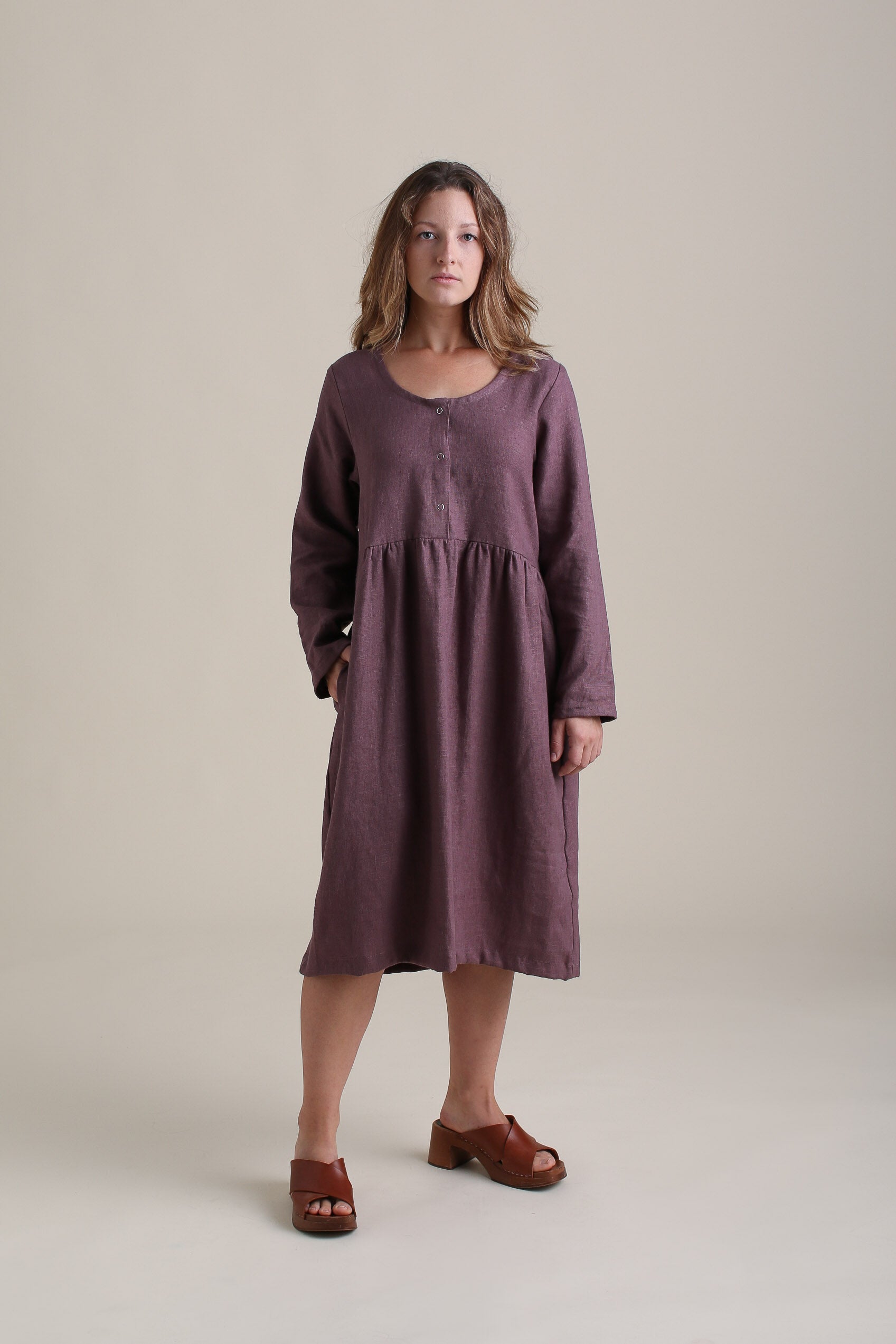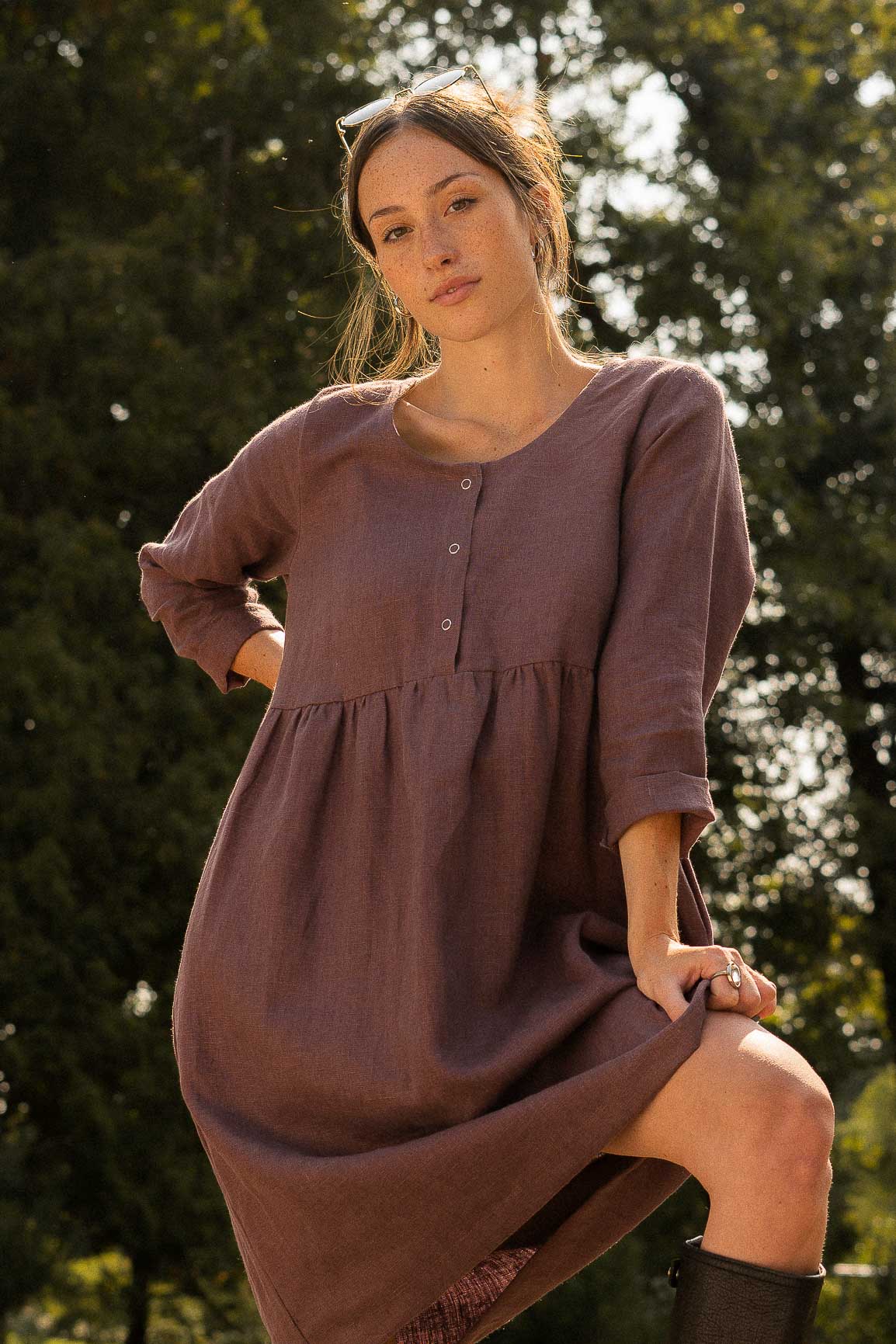 Important! Please check our Size Guide below before ordering.
Essential inside pockets, long sleeves, and the snap bodice and gathered skirt are great for maternity and nursing!
Model Size
The model is wearing size S.
Amanda's measurements are: Height 5'0.5" | Bust 34"| Waist 29" | Hip 39"
Garment Measurements
XSmall: Bust 35" / Hip 52" / Length 38" / Bicep 15"
Small: Bust 37" / Hip 54" / Length 38" / Bicep 15.5"
Medium: Bust 39" / Hip 58" / Length 38" / Bicep 16"
Large: Bust 42" / Hip 62" / Length 38" / Bicep 16.5"
XLarge: Bust 45" / Hip 66" / Length 38" / Bicep 17"
XXLarge: Bust 48" / Hip 72" / Length 39" / Bicep 17.5"
3X: Bust 52" / Hip 76" / Length 40.5" / Bicep 19"
4X: Bust 56" / Hip 80" / Length 41" / Bicep 20.5"
Not Sure What Size?
Please contact us or check out our size guide
Please allow 3-5 weeks for us to make your garment. All Conscious Clothing items are made with love at our studio in Belmont, Michigan USA.
Not your style? Exchange for a new item or store credit within 10 days of receiving your shipment. At this time, we do not provide refunds to the original payment method.
100% linen
Machine wash with cold water and lay flat to dry.
made with intention
Sustainably & ethically made in America.
We create sustainable clothing using eco-friendly materials and low-impact dyes. We care about the process as much as the end result and hope you love your Conscious Clothing piece as much as we loved making it.

Exchanges only / see our FAQ for our store policies.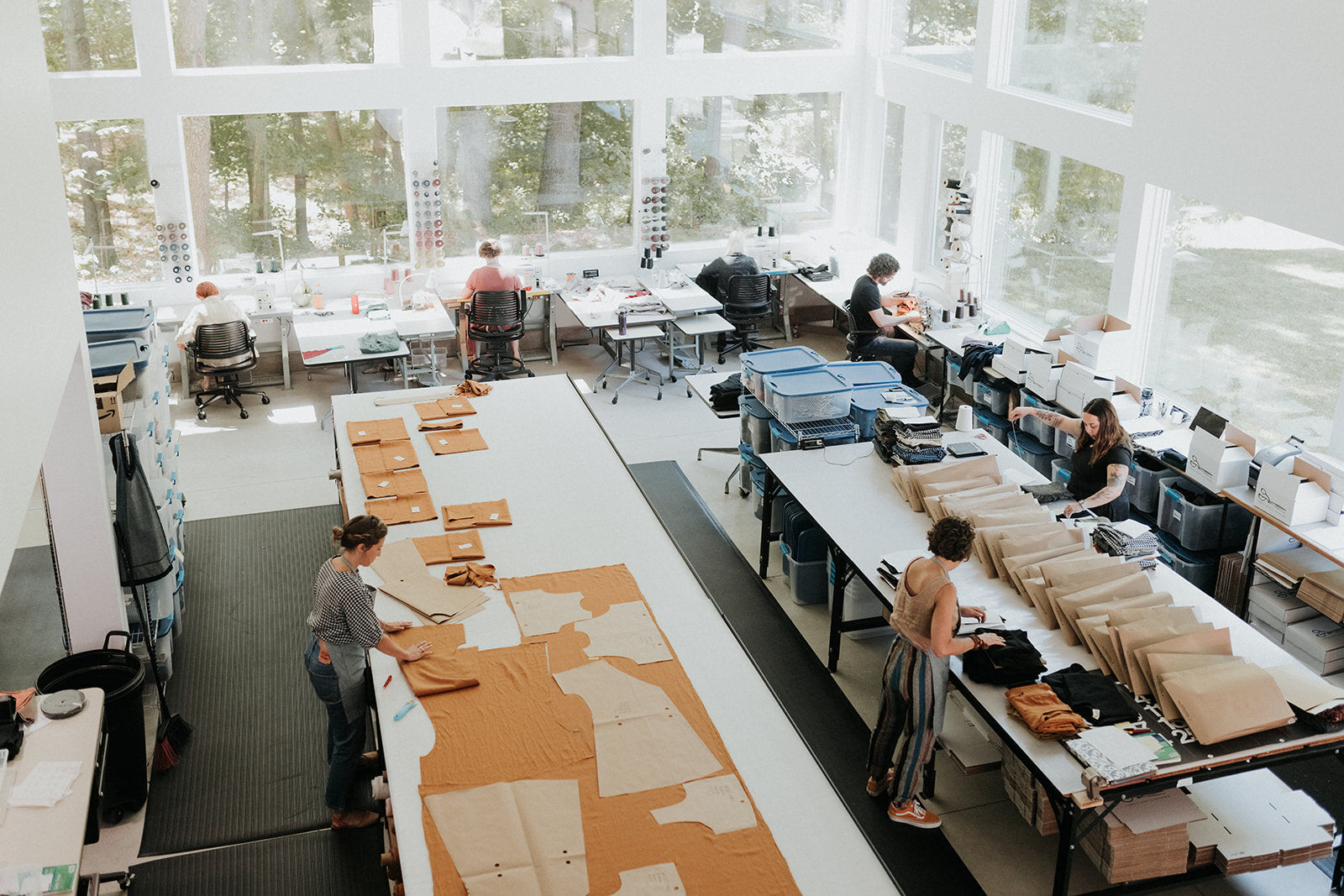 I bought the black with brown dot Brooke Dress during the 2022 holiday promotion and I really like it so far! The pattern is fun and interesting without being loud, and the snaps make the dress breastfeeding friendly. I'm newly postpartum and the fit is roomy enough that I'm still in my regular Conscious Clothing dress size, even though I'm not my pre-pregnancy size. 5'4", 145 lbs, size medium, hem hits right at my knees. I have two of the Boardwalk Dresses (short sleeve version, one cotton and one linen) and the fit seems roughly the same! Really love the cotton fabric.
High quality linen in a great neutral color (I got mushroom). I wear a medium typically and this fit true to size. I'll get a lot of wear out of this!
I'm not usually a dress person, but I couldn't resist the new pattern for this dress! It's fit is loose and comfortable - perfect for layering with tights and a sweater!
This was my first Conscious Clothing order (but won't be the last). I love the CC philosophy (and the photos) but none of the models was my size, and I was concerned about buying a garment that made me look ridiculous. But when I saw the black/brown-dotted fabric for the Brook, I decided to take the risk. Suffice to say, I love Brook -- even more stunning in person, and I'm not surprised at the compliments I'm getting. It's not just beautiful, it's a versatile dress that I can wear year-round in our temperate climate: as a standalone piece in the warmer months and with a sweater/long sleeves in winter.
I only wish that Conscious Clothing, with its emphasis on size inclusivity, could truly include more body types -- like short, skinny ones -- among its models. It's not easy to find dresses that are both flattering and fit well.
The Brook Dress is such a beautiful flattery dress. I can wear mine in all three seasons: fall, winter, and spring with the longer sleeves. It can be dressed up with tights or my favorite way with jeans underneath! I am a size 14/16 in most store brand cloths and the XL fits perfectly! This will not be my last Brook Dress!