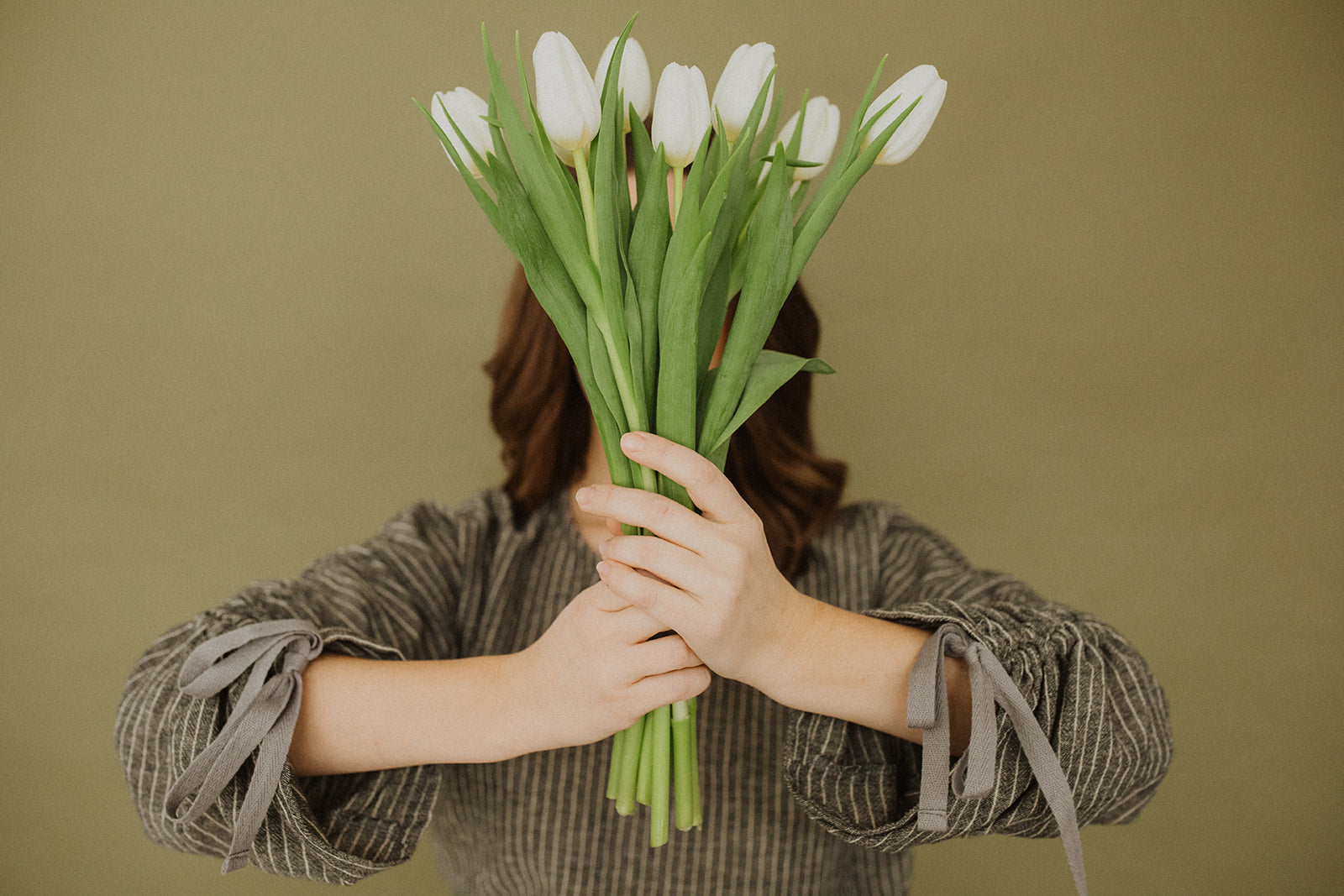 We began planning for our Spring Release back in the early gloomy days of winter. We spent time dreaming and thinking about plants, sunshine, and our favorite aromas from the garden. It gave us so much motivation and inspiration to pull inspiration from one of our favorite seasons.

We asked our team…

"What words come to mind when you think of the Spring Collection?"

And they said:

"Rebirth, fresh, vibrant, excitement, warmth, joy. Embodied, gentle fierceness, soft power, multifaceted"
So we set out to bring these words to life.
Photos by Laura Brouwer | @laura.brouw | Website
Truly one of a kind asymmetrical form fitting & curve loving skirt made from everyone's go-to comfort fabric, Hemp Jersey. Stronger than cotton, this fabric won't lose its shape or overly stretch out with wear. Adjustable ruching thanks to the side hem & twill ties. Soft elastic waistband designed to hug your waist without suffocating you.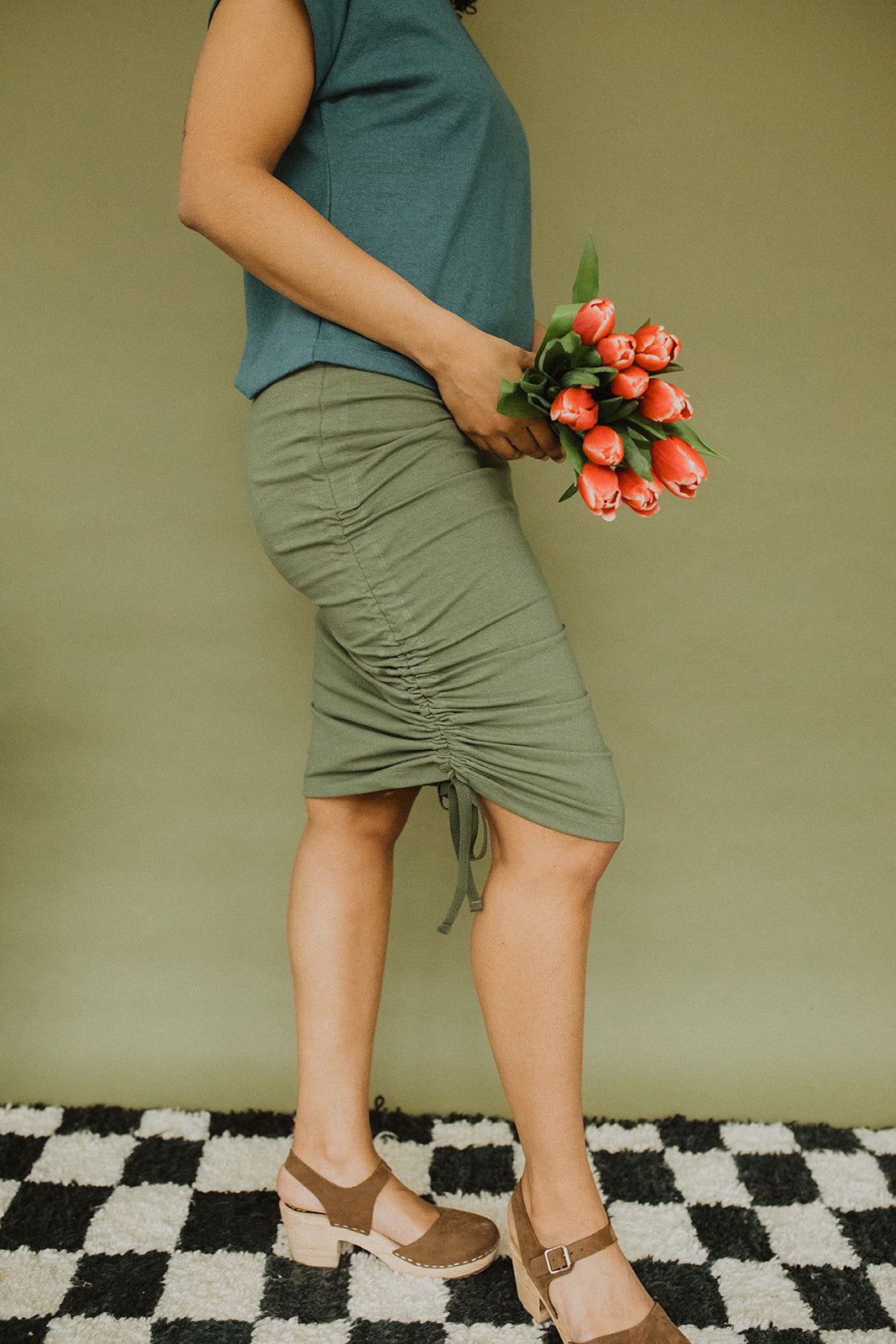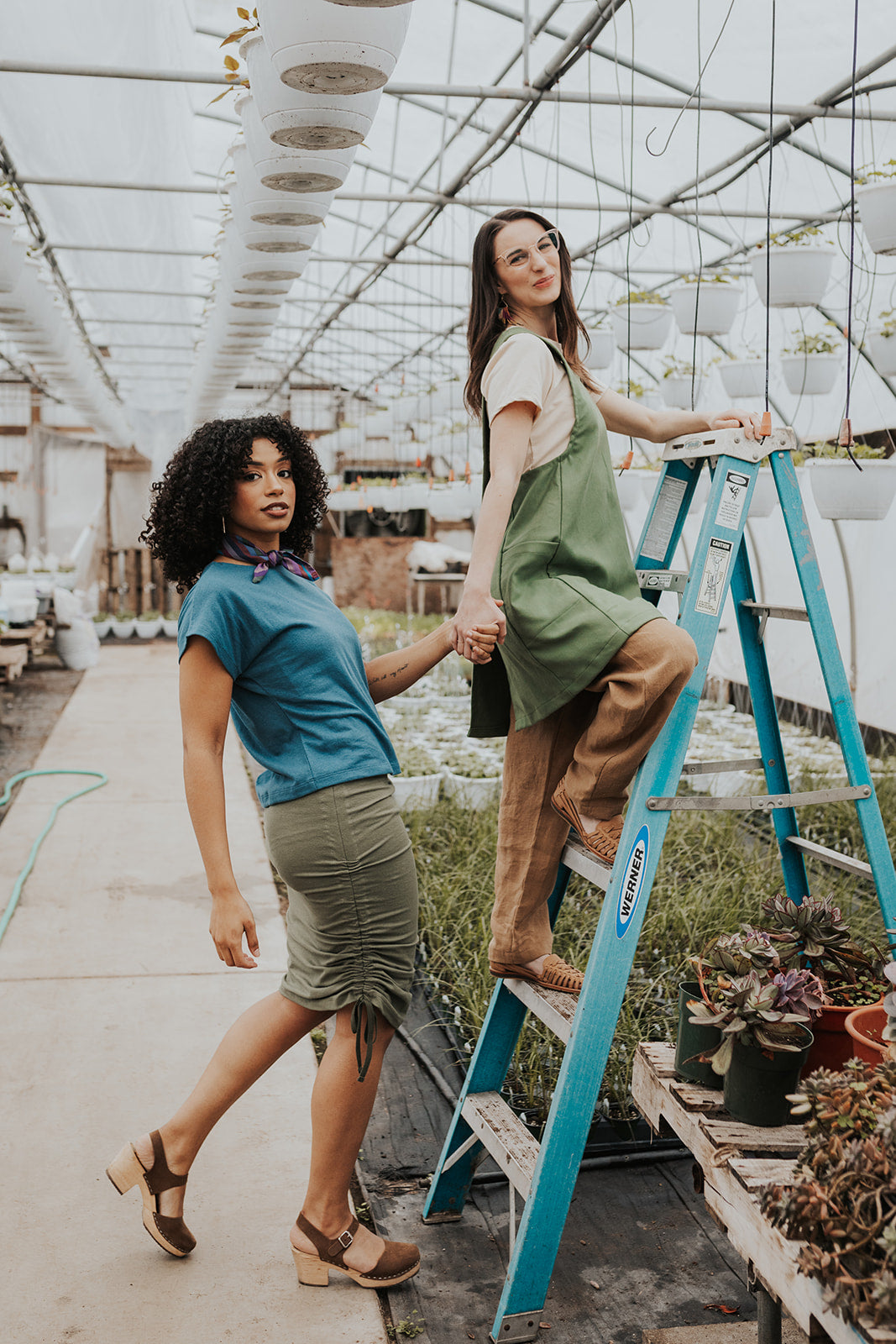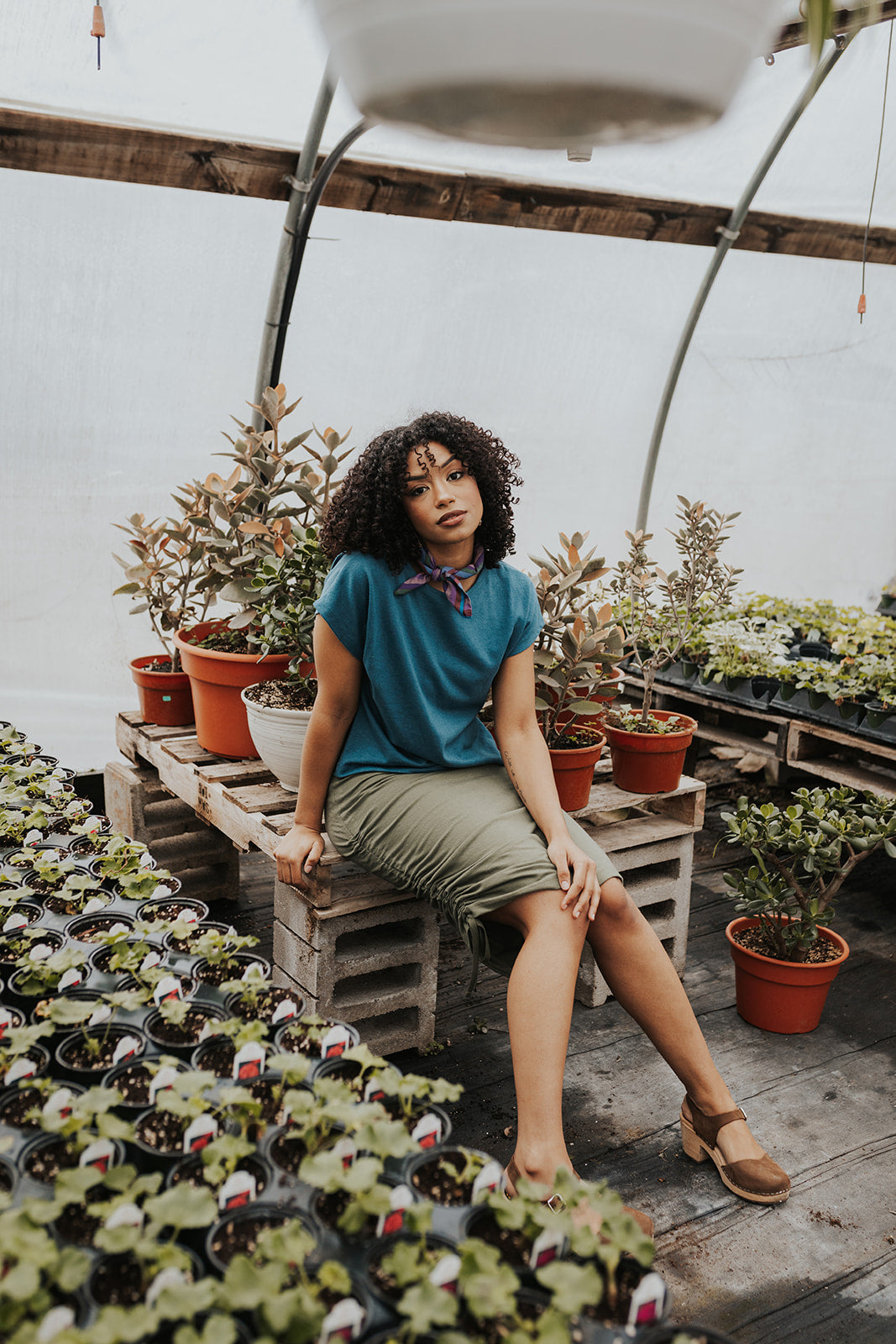 Made from our best linen fabric for maximum breathability. An Elegant square neckline, with wide shoulder straps, knee length skirt, an elasticized waistband that won't dig into your skin, and pockets! Perfect for your barefoot walks through the garden while you gather ripe tomatoes or hunt for Easter eggs with your kiddos.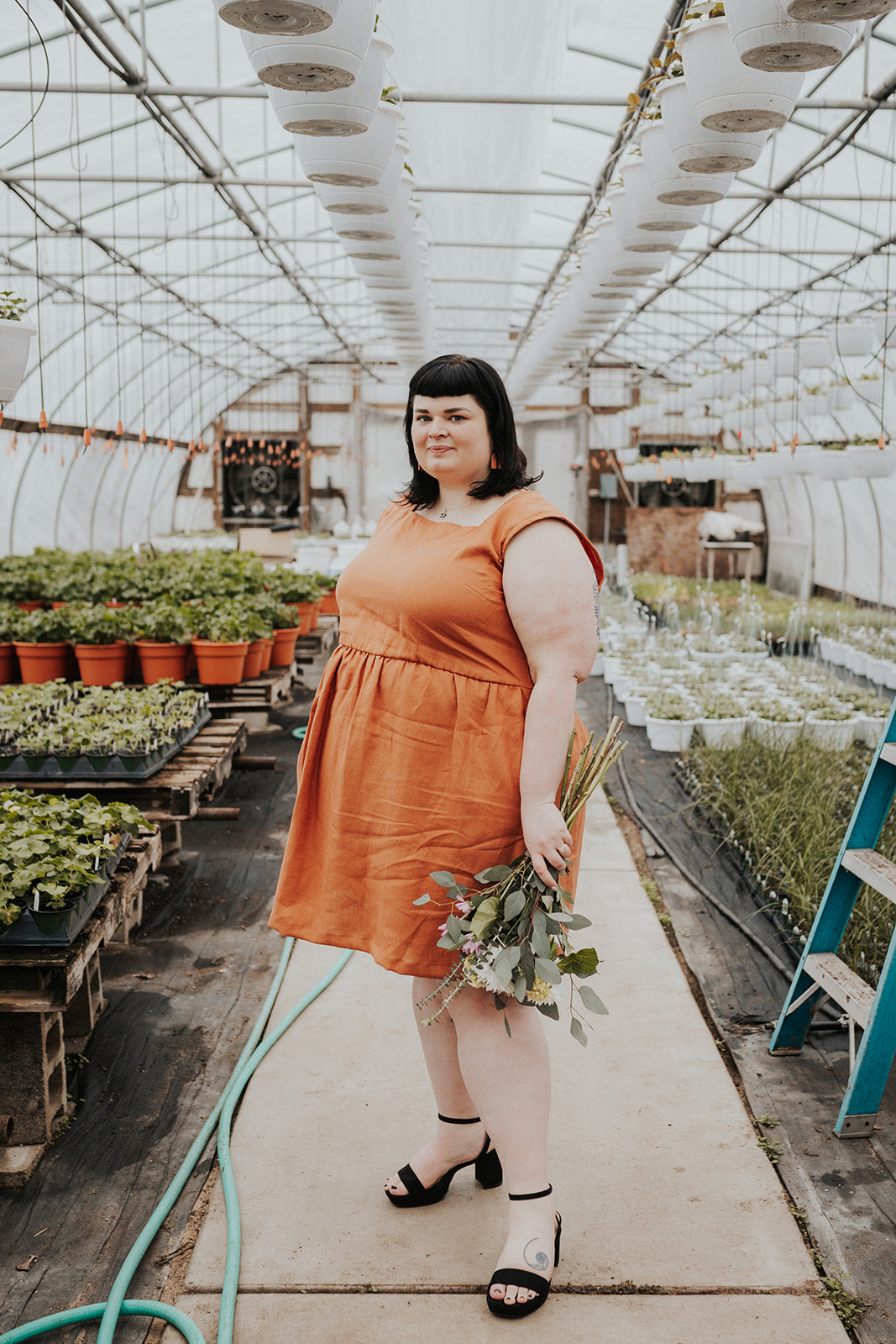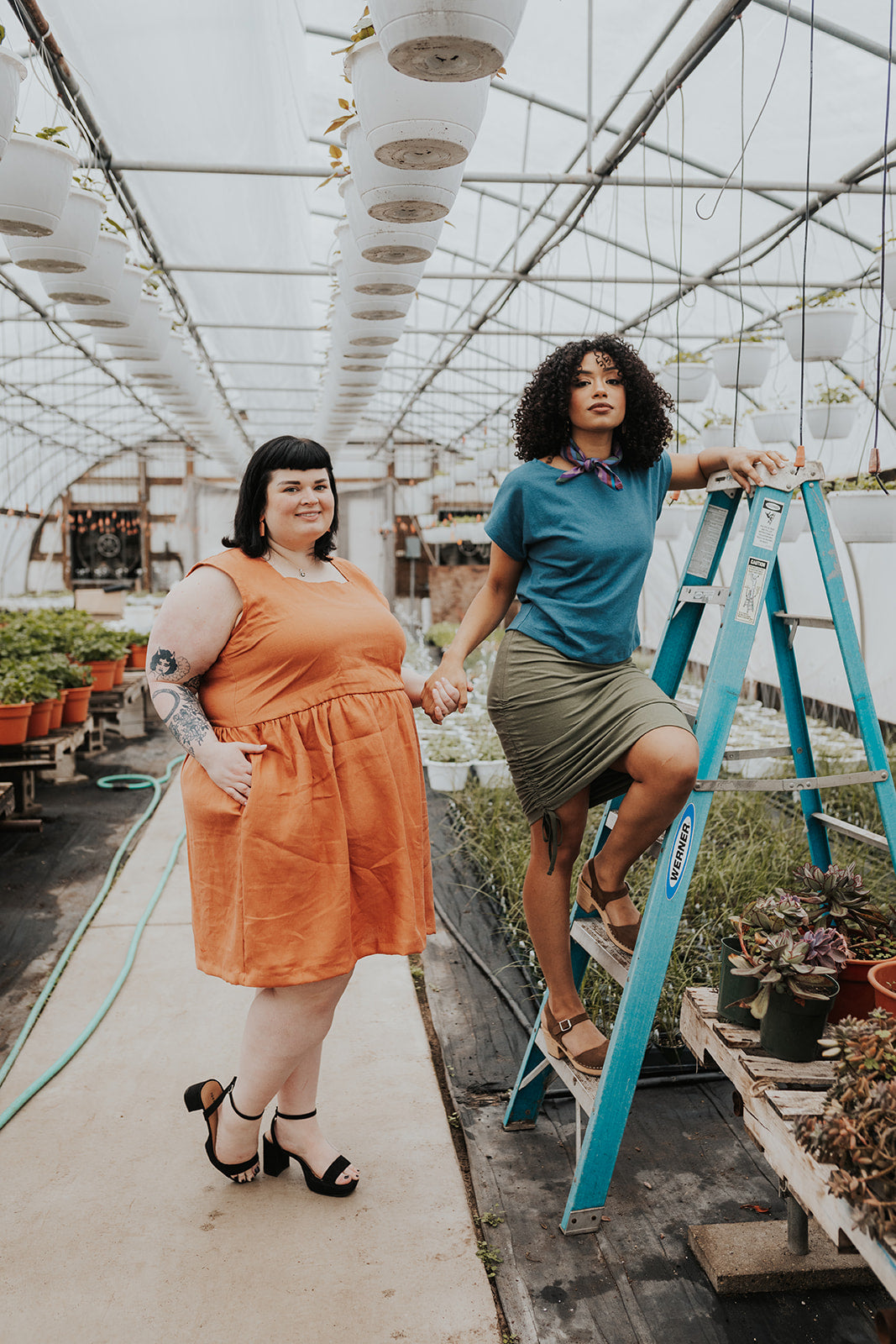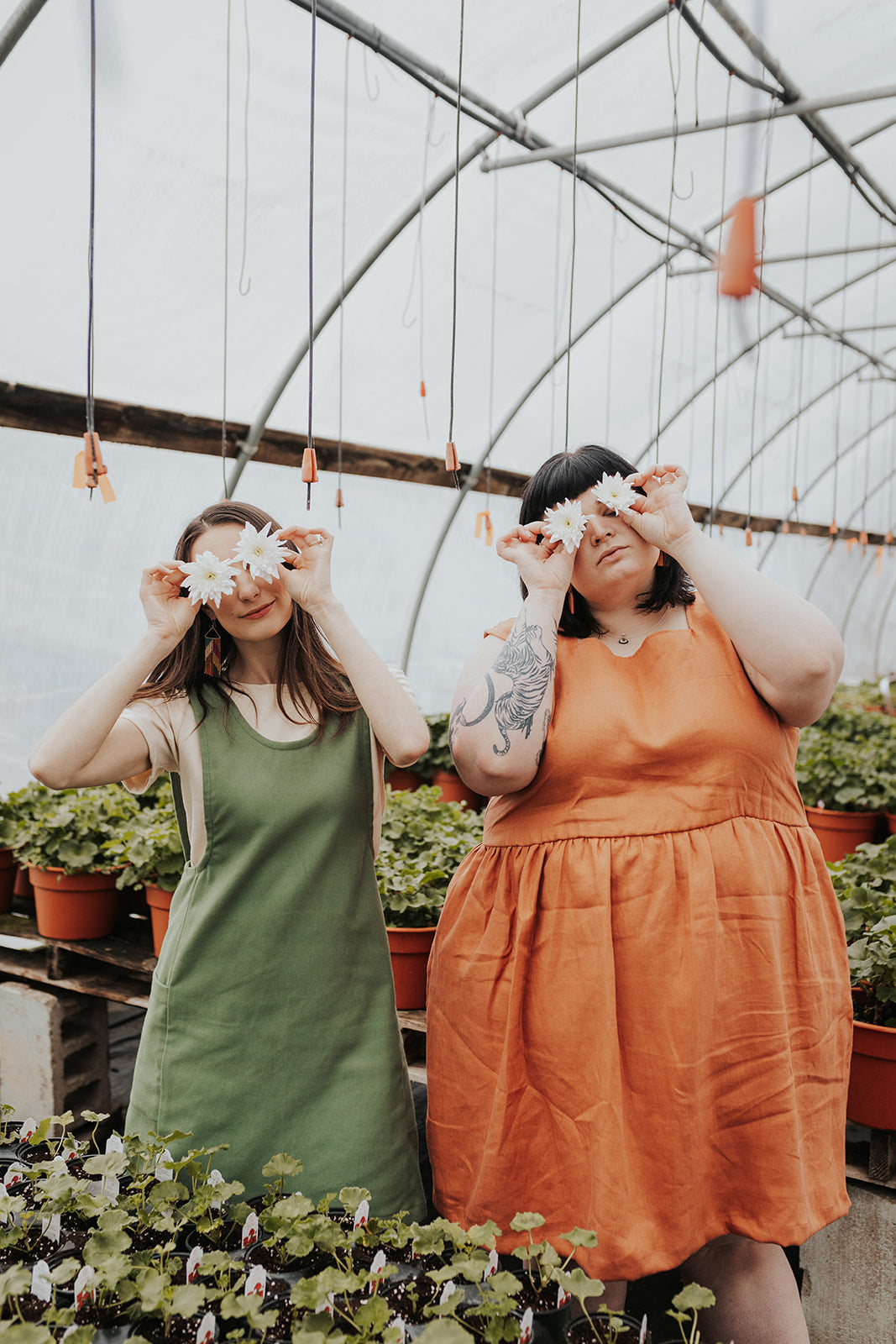 Boardwalk Dress lovers, unite! Made with our best linen & a similar fit, but with added elasticized puffed sleeves for extra style points. Snap bodice for easy breastfeeding access. Knee length gathered skirt with inside pockets for all the wildflowers and strawberries you can fathom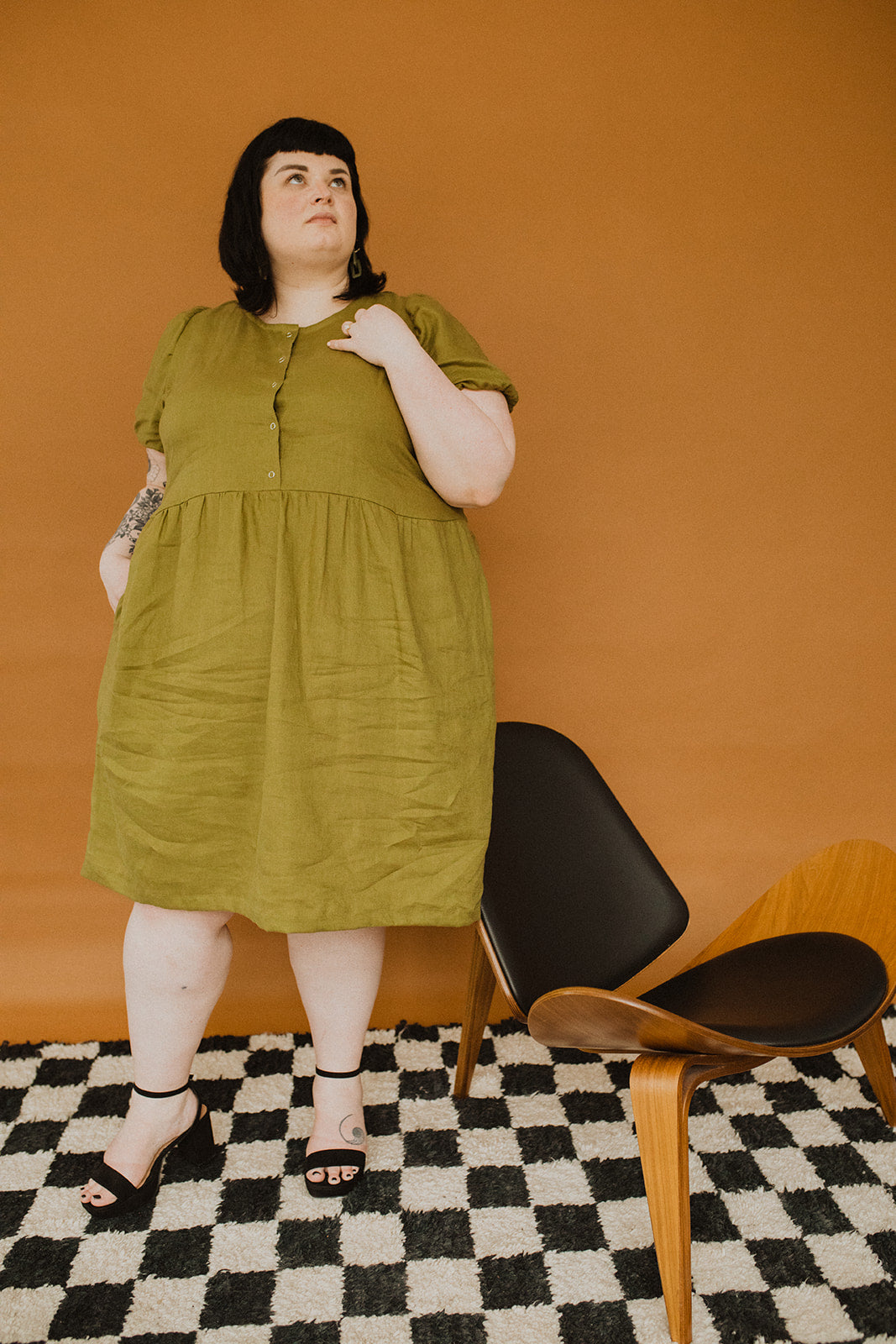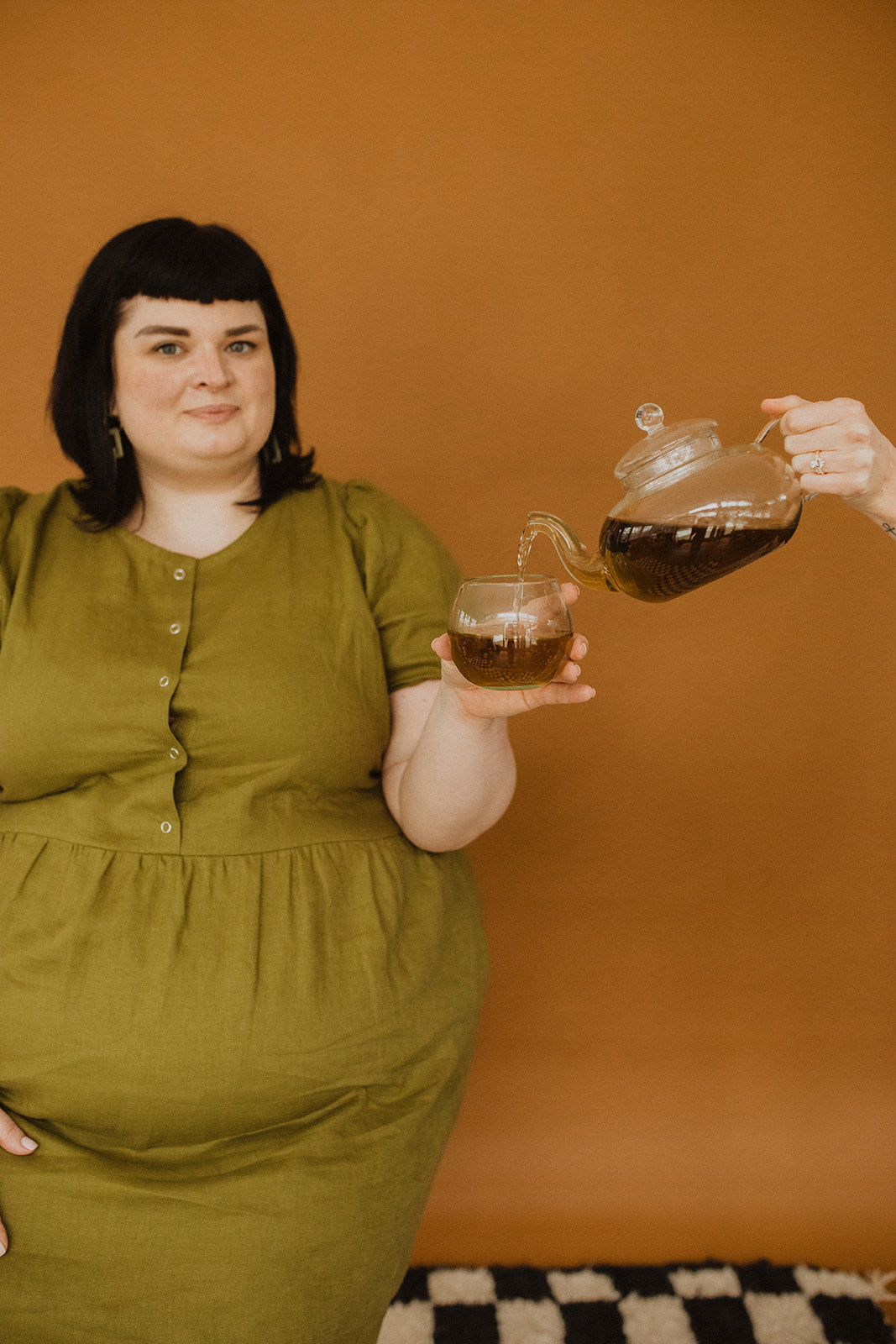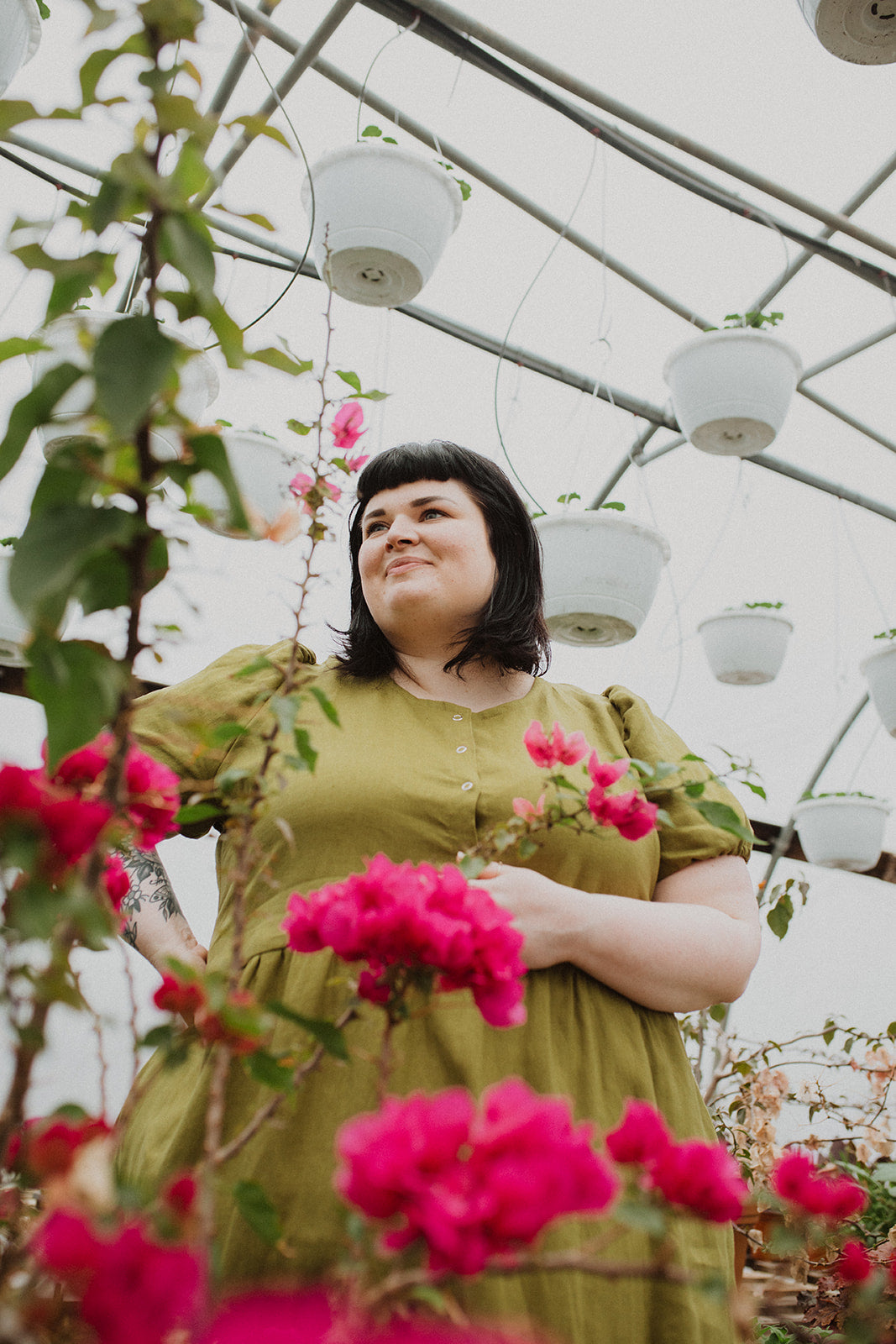 Easy breezy flowy shirt with 3⁄4 adjustable ruched sleeves. A classic curved neckline that rests softly upon your collar bones. This shirt hits just below the waist, which means it's perfectly tuckable for those of you who love a French tuck! Made from the softest gauze & our yarn dyed woven cotton.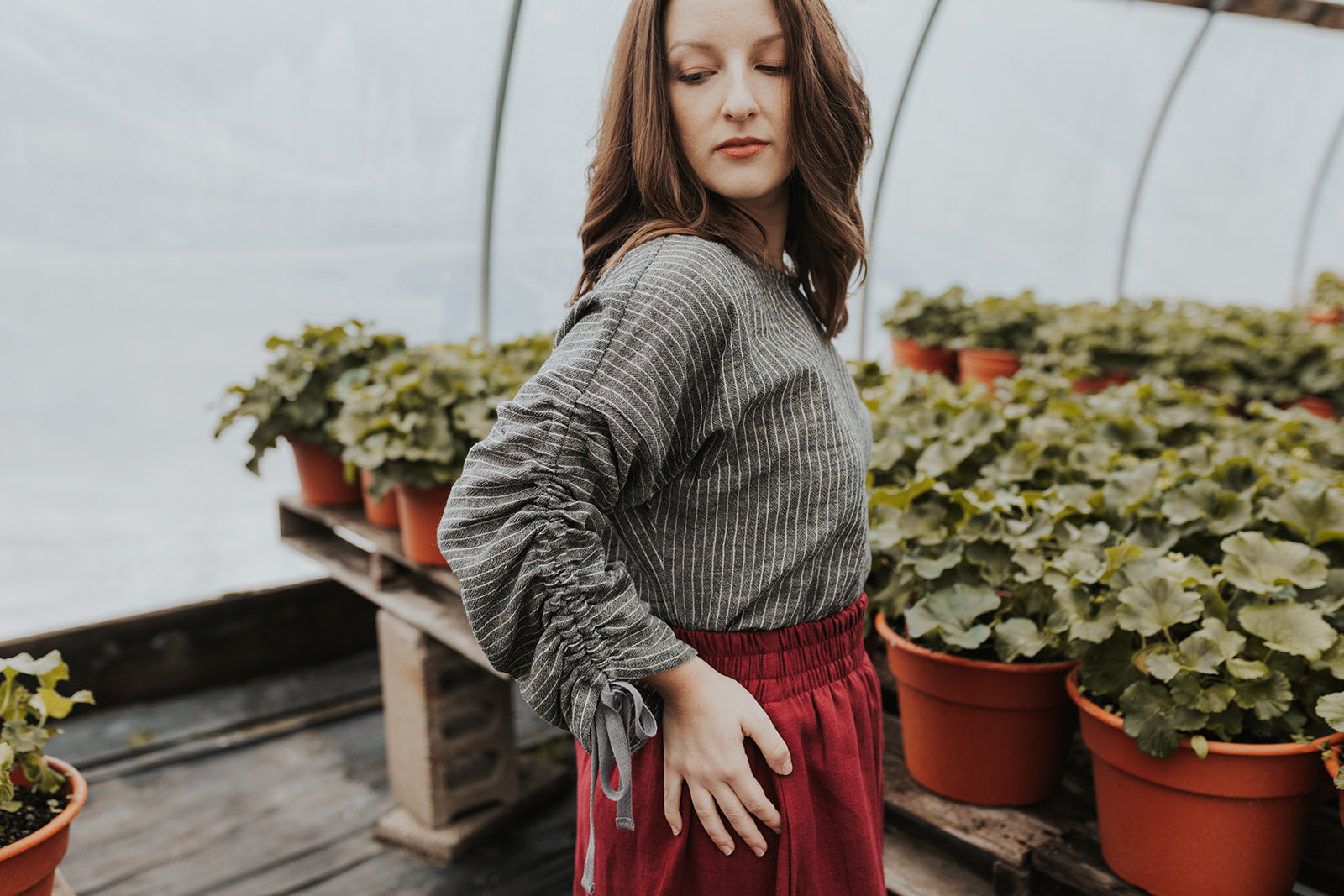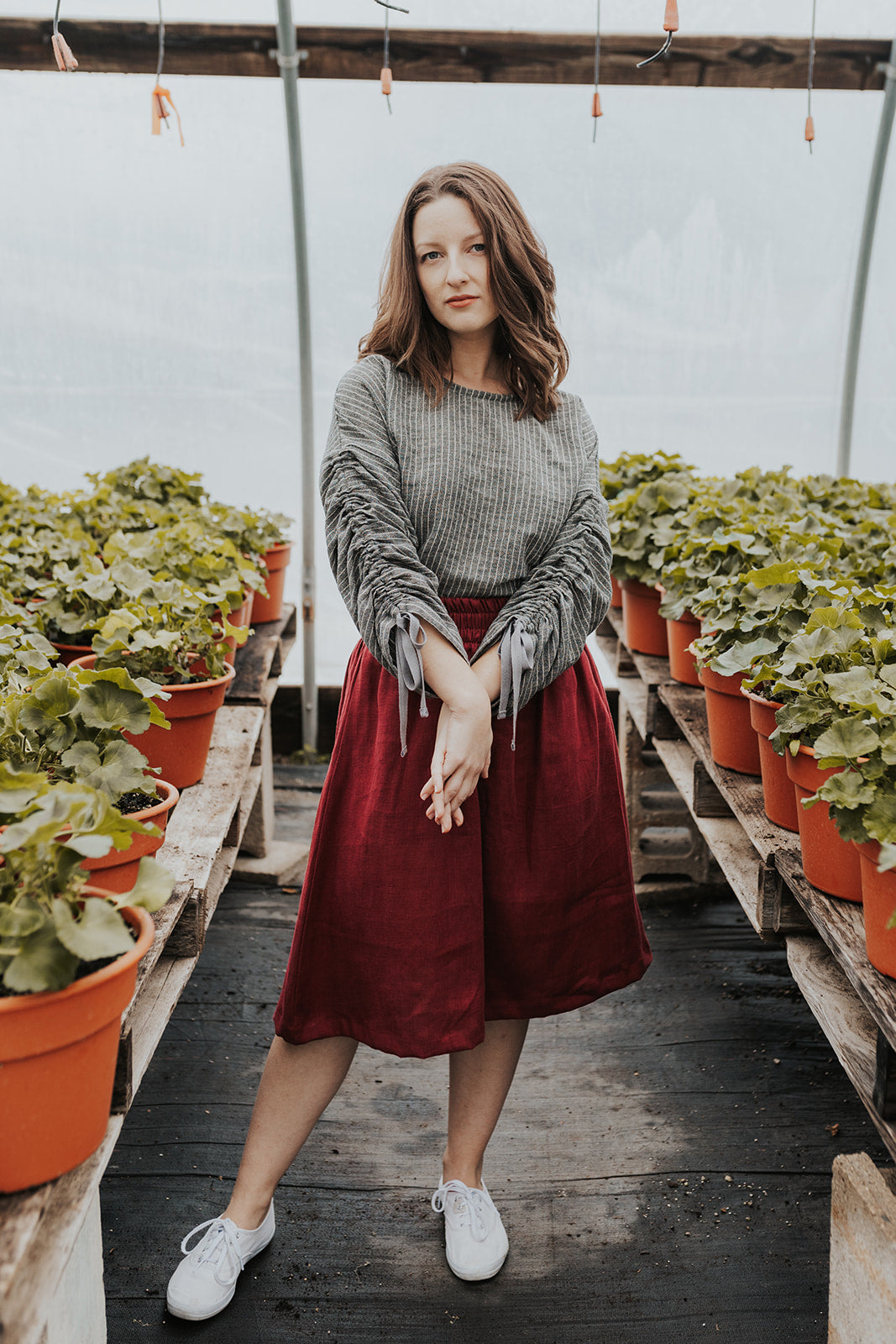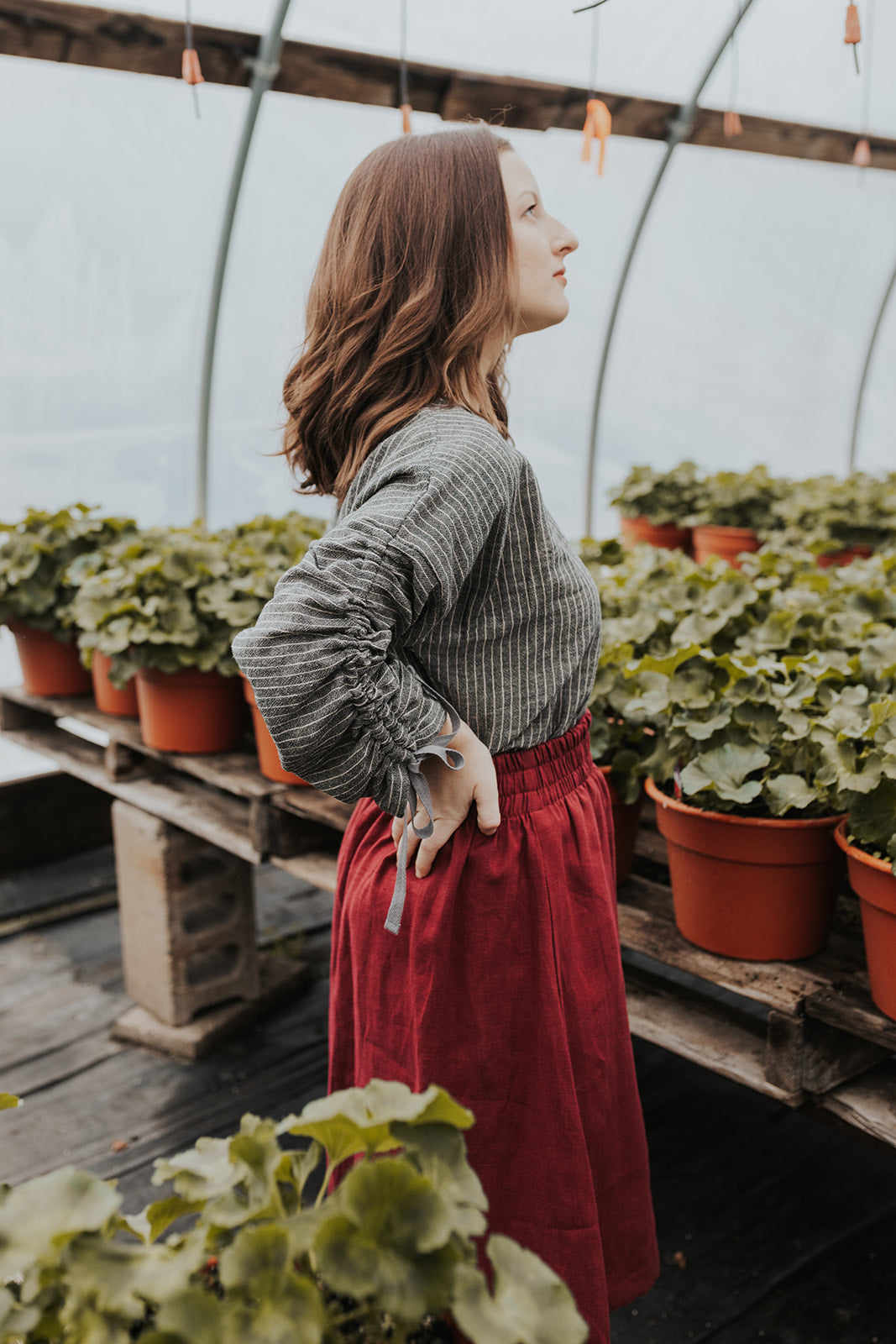 Cotton twill is an extremely popular weave pattern that's described by diagonal lines on the face of the fabric. It's widely known and used for its sturdiness and durability.
It's heavier than your traditional cotton fabric, and for this reason it's commonly used for workwear and pants. However, even though it's got more shape and structure to it, it still feels semi-lightweight and soft to the touch! It's not as suffocating as canvas or denim, which is why we personally love it.