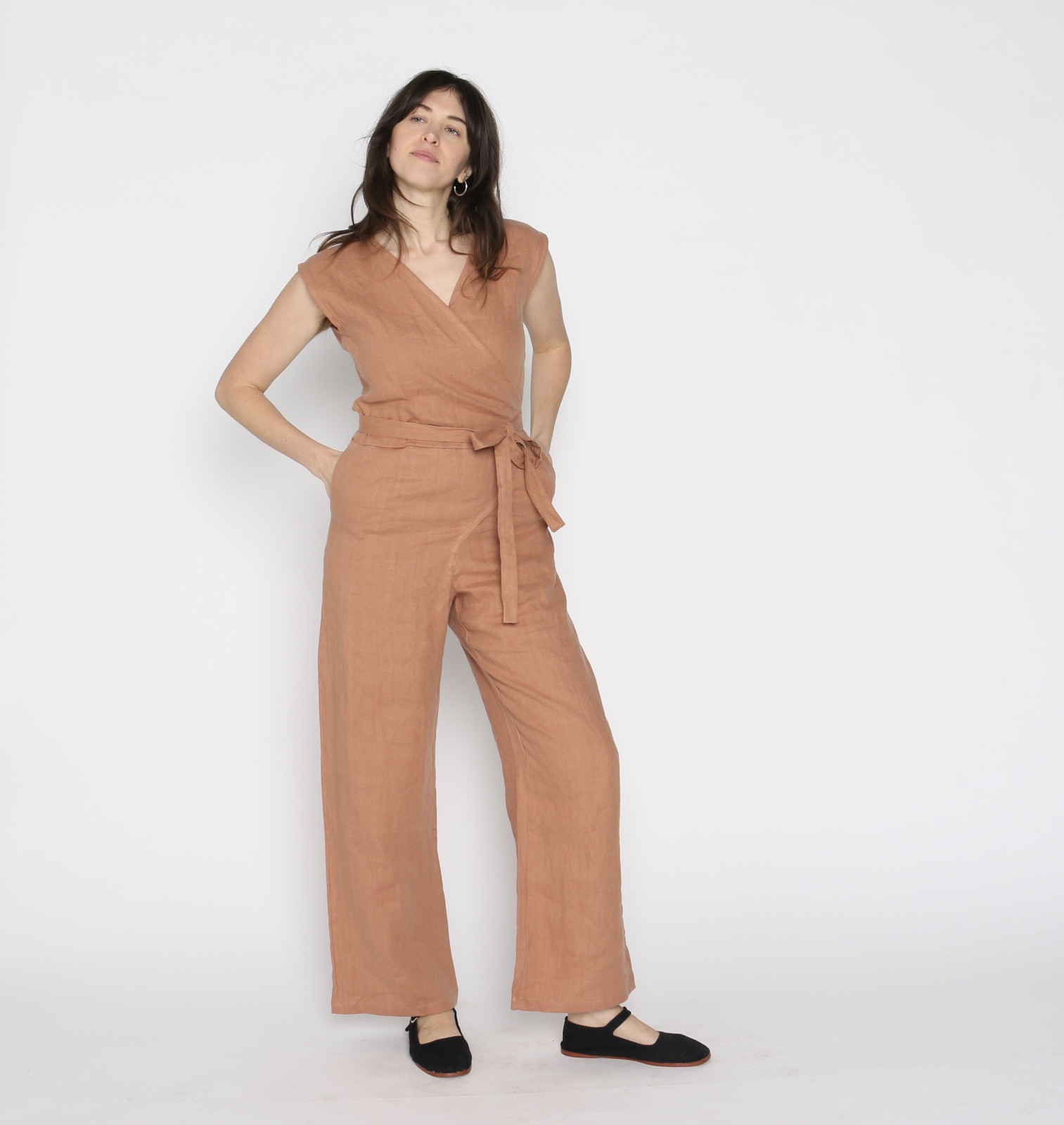 Wrap Jumpsuit
Our Linen Wrap Jumpsuit is incredibly sexy with a 70s vibe! Wide leg, inside pockets, with a flattering and feminine wrap style. Perfectly at ease with clogs, heels or strappy sandals.
Jackie is 5'9" // Size Medium // Wearing Clay. Also available Black and Stone.
GARMENT MEASUREMENTS (inches)
XSmall: Bust 36 (adj) / Hip 38 / Inseam 32
Small: Bust 38 (adj) / Hip 40 / Inseam 32
Medium: 40 (adj) / Hip 42 / Inseam 32
Large: 42.5 (adj) / Hip 44 / Inseam 32
XLarge: Bust 45 (adj) / Hip 46 / Inseam 32
Not sure what your measurements are? Here's our size chart.
Each item is handmade & will ship in 2-3 weeks.
Conscious Clothing creates sustainable handmade clothing, using eco friendly and low impact materials.
If you would like your garment to be altered or customized (ie. longer or shorter length, add pockets, special size) please select your size and the option "custom" from the dropdown color menu. Leave a note with changes when prompted. The cost for alterations is $20.