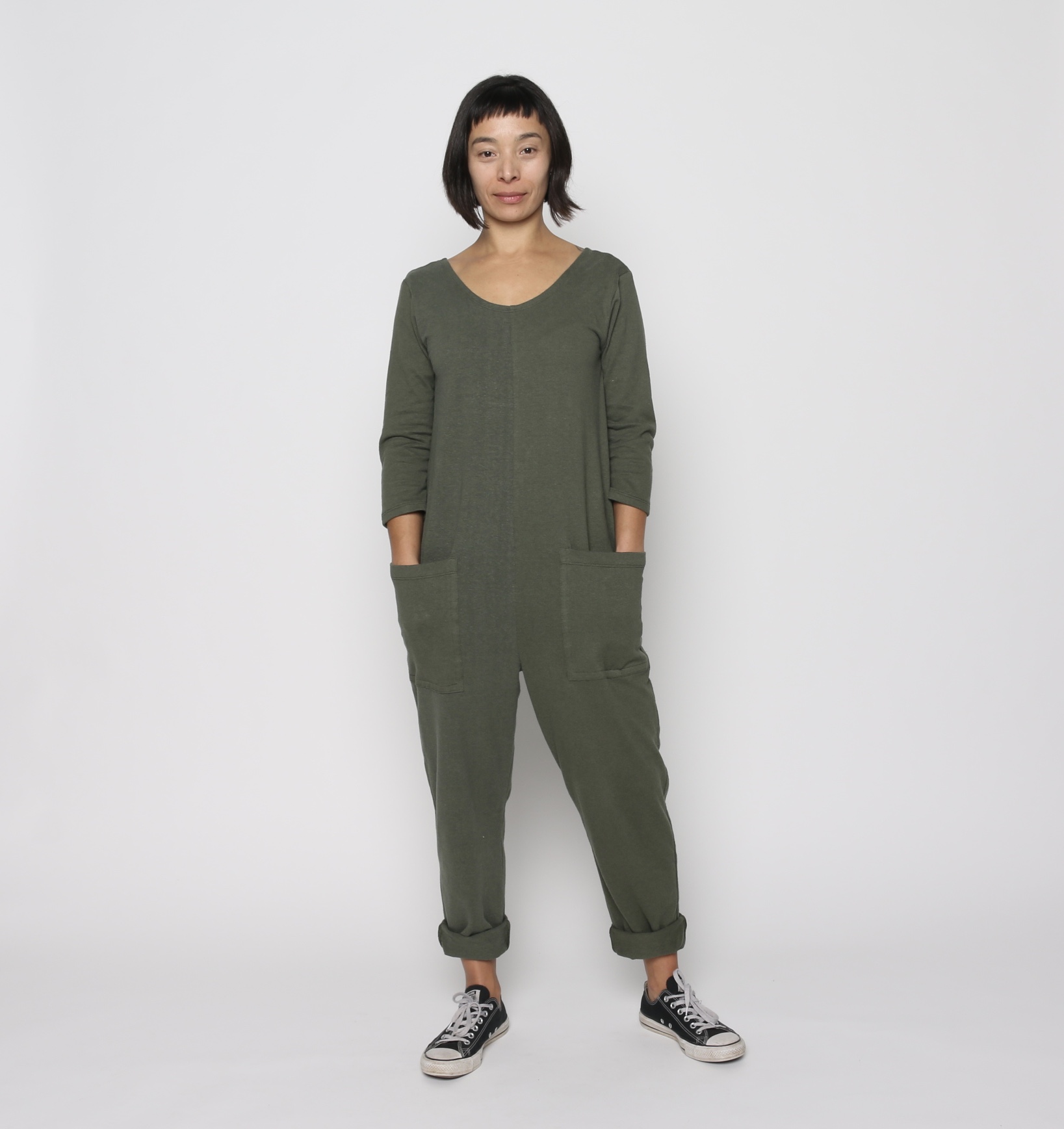 Roswell Jumpsuit
We've modified our bestselling Berlin Bodysuit for the winter months, adding snug 3/4 sleeves for this ultimate cold-weather everyday jumpsuit. This will be your go-to outfit for everything that requires comfort and ease- running after your little ones, your home self-care routine, and weekend farmer's market dates. Made from our plastic free hemp and organic cotton blend jersey. Super soft with a subtle hand and the unmistakable durability of hemp.
Christa is 5'8" // Size Medium // Wearing Fern. Also available in Black and Concrete.
Emliy is 5'8" // Size XL // Wearing Concrete (Bust 45, Waist 37, Hip 49)
*Sorry, not available in White or Stripe.
Please keep in mind that this fabric stretches and is more form fitting in the bust.
GARMENT MEASUREMENTS (inches)
GARMENT MEASUREMENTS (inches)
XSmall: Bust 32 / Hip 37 / Inseam 26
Small: Bust 36 / Hip 40 / Inseam 26
Medium: Bust 38 / Hip 42 / Inseam 26
Large: Bust 40 / Hip 44 / Inseam 26
XLarge: Bust 42 / Hip 47 / Inseam 26
XXL: Bust 47 / Hip 50 / Inseam 26
*Torso measures shoulder to crotch
Not sure what your measurements are? Here's our size chart.
Each item is handmade & will ship in 2-3 weeks.
Conscious Clothing creates sustainable handmade clothing, using eco friendly and low impact materials.
If you would like your garment to be altered or customized (ie. longer or shorter length, add pockets, special size) please select your size and the option "custom" from the dropdown color menu. Leave a note with changes when prompted. The cost for alterations is $20.