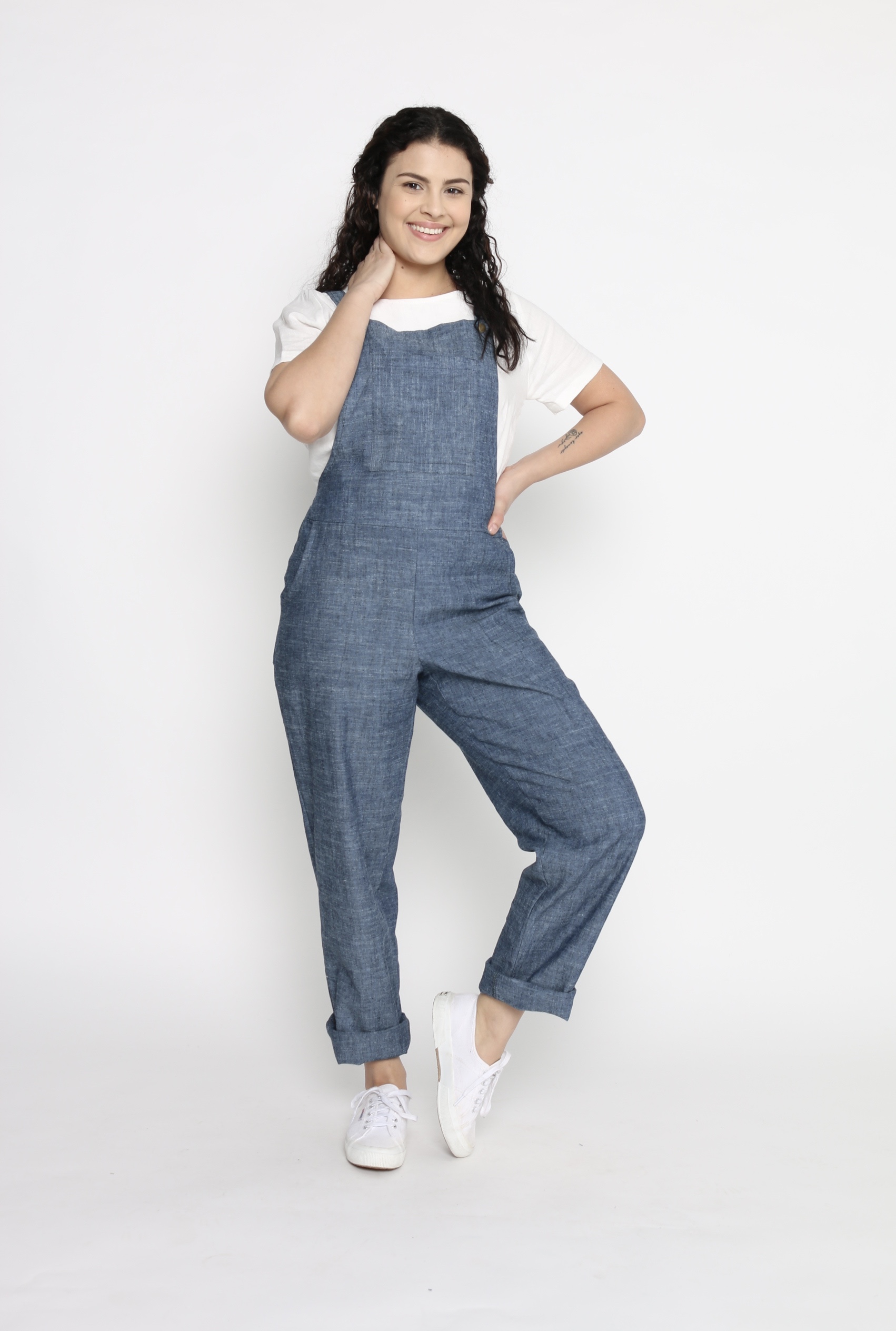 Brussels Denim Overalls
Whoever said overalls can't be the baddest ever? These hemp denim chambray overalls are made to swing just the way you do. For all the busy women who need to bend and move and carry everything, these offer front pockets, square back pockets, and a more tapered leg. Gathered at the low back to offer a little more "form" for your lovely curves and long straps with brass snaps. You go, girl.
Kim is 5"6" // Size Small // Hemp Denim Chambray
Randi is 5'2" // Size XS // Hemp Denim Chambray
Emily is 5'5" // Size XXL // (Bust 47, Waist 40, Hip 48)
GARMENT MEASUREMENTS (inches)
XSmall: Hip 36 / Inseam 32
Small: Hip 38 / Inseam 32
Medium: Hip 42 / Inseam 32
Large: Hip 46 / Inseam 32
XLarge: Hip 48 / Inseam 32
XXL: Hip 51.5" / Inseam 32
Not sure what your measurements are? Here's our size chart.
Each item is handmade & will ship in 2-3 weeks.
Conscious Clothing creates sustainable handmade clothing, using eco friendly and low impact materials.
If you would like your garment to be altered or customized (ie. longer or shorter length, add pockets, special size) please select your size and the option "custom" from the dropdown color menu. Leave a note with changes when prompted. The cost for alterations is $20.