Important! Please check our Size Guide below before ordering.
The Ranch Jumpsuit is so versatile! Gathered pants and a snap up bodice allow for maximum comfort and make it perfect for nursing mamas. The Ranch Jumpsuit has slightly cropped pant length and 3/4 length sleeves.

Model Size
The model is wearing size M.
Kathleen's measurements are: Height 5'6" | Bust 38" | Waist 32" | Hip 43"
Garment Measurements
*torso measures shoulder to upper inner thigh

XSmall : Bust 35" / Hip 46" / *Torso 32" / Bicep 15"
Small : Bust 37" / Hip 48" / Torso 33" / Bicep 15.5"
Medium : Bust 39" / Hip 50" / Torso 34" / Bicep 16"
Large : Bust 42" / Hip 53" / Torso 35" / Bicep 16.5"
XLarge : Bust 45" / Hip 56" / Torso 36" / Bicep 17"
XXLarge: Bust 48" / Hip 59" / Torso 37" / Bicep 17.5"
Not Sure What Size?
Please contact us or check out our size guide
Please allow 3-5 weeks for us to make your garment. All Conscious Clothing items are made with love at our studio in Belmont, Michigan USA.
Not your style? Exchange for a new item or store credit within 10 days of receiving your shipment. At this time, we do not provide refunds to the original payment method.
100% Linen
Machine wash with cold water and lay flat to dry.
made with intention
Sustainably & ethically made in America.
We create sustainable clothing using eco-friendly materials and low-impact dyes. We care about the process as much as the end result and hope you love your Conscious Clothing piece as much as we loved making it.

Exchanges only / see our FAQ for our store policies.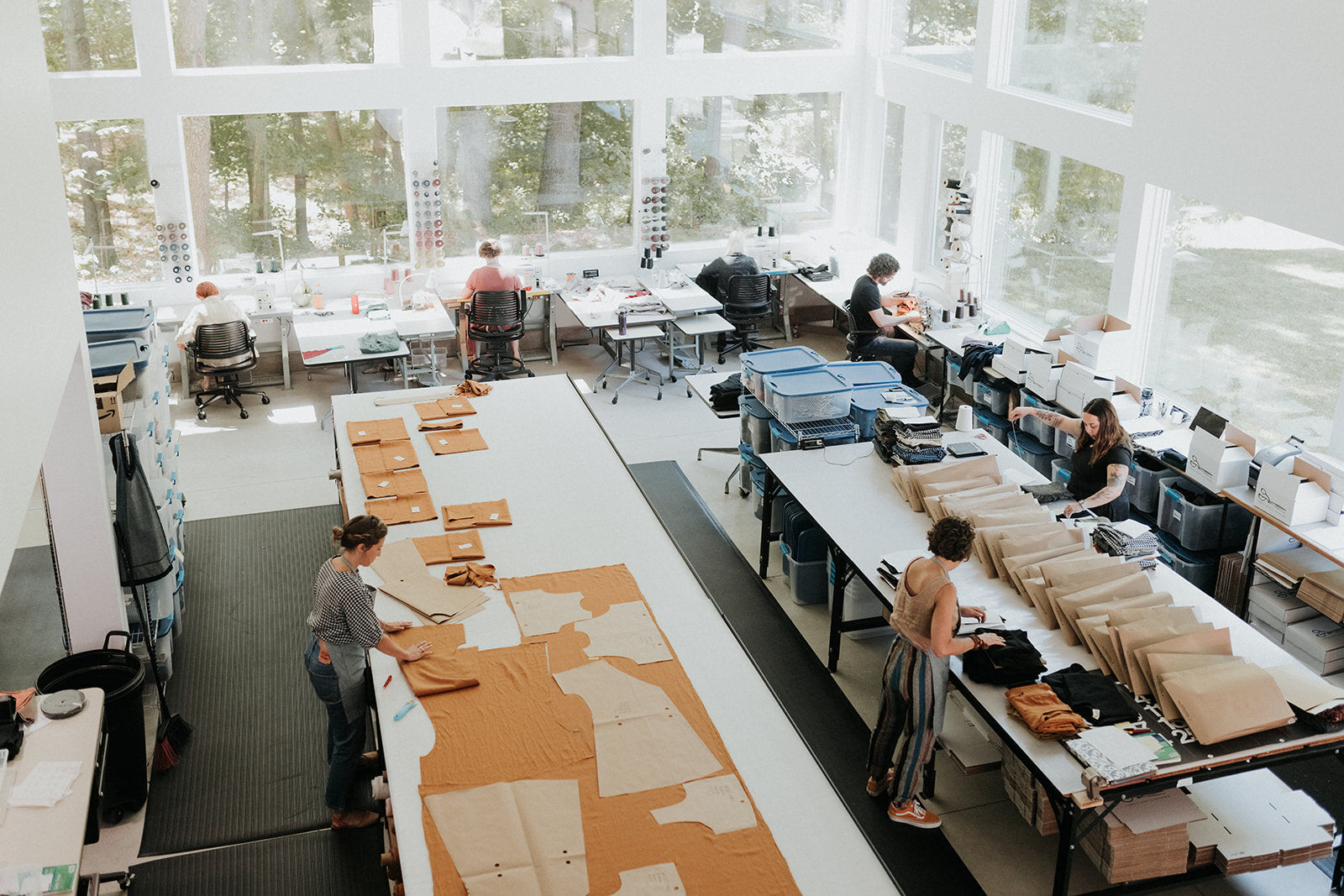 Fits exactly as it should and I love it!!!
After much hemming and hawing (which is of course obligatory) I decided that the Ranch jumpsuit was "the one." I haven't looked back. It's so comfortable, cool, and surprisingly insulating in winter. Its a terrific layering piece. I have decided that I like wearing it with snaps in back best because I always have gaposis in the bust with any button down garment. But, this is super easy on and off with snaps in back. Can't recommend it enough. I wish that it came in some of the other gorgeous saturated colors.
I absolutely love this jumpsuit. It's so comfortable, and it's easy to change it up by layering a sweater over it. It's one of my absolute favorite outfits!
This is my favorite shape from CC. I own two Lisbon rompers and two backyard jumpsuits, so when it got cooler I knew I would wear the ranch jumpsuit with sleeves all the time. It is simply perfection in my book! I always feel put together but comfortable in this and feel like it can easily be dressed up or down.
I was able to snatch this jumpsuit in a discontinued color during an online sample sale and feel so lucky! It is extremely well made, super comfy, and surprisingly warm for linen. I have been waiting to order another in the Stone color (one of my favorite CC colors - please make more offerings in this color!) It is jumpsuit perfection!