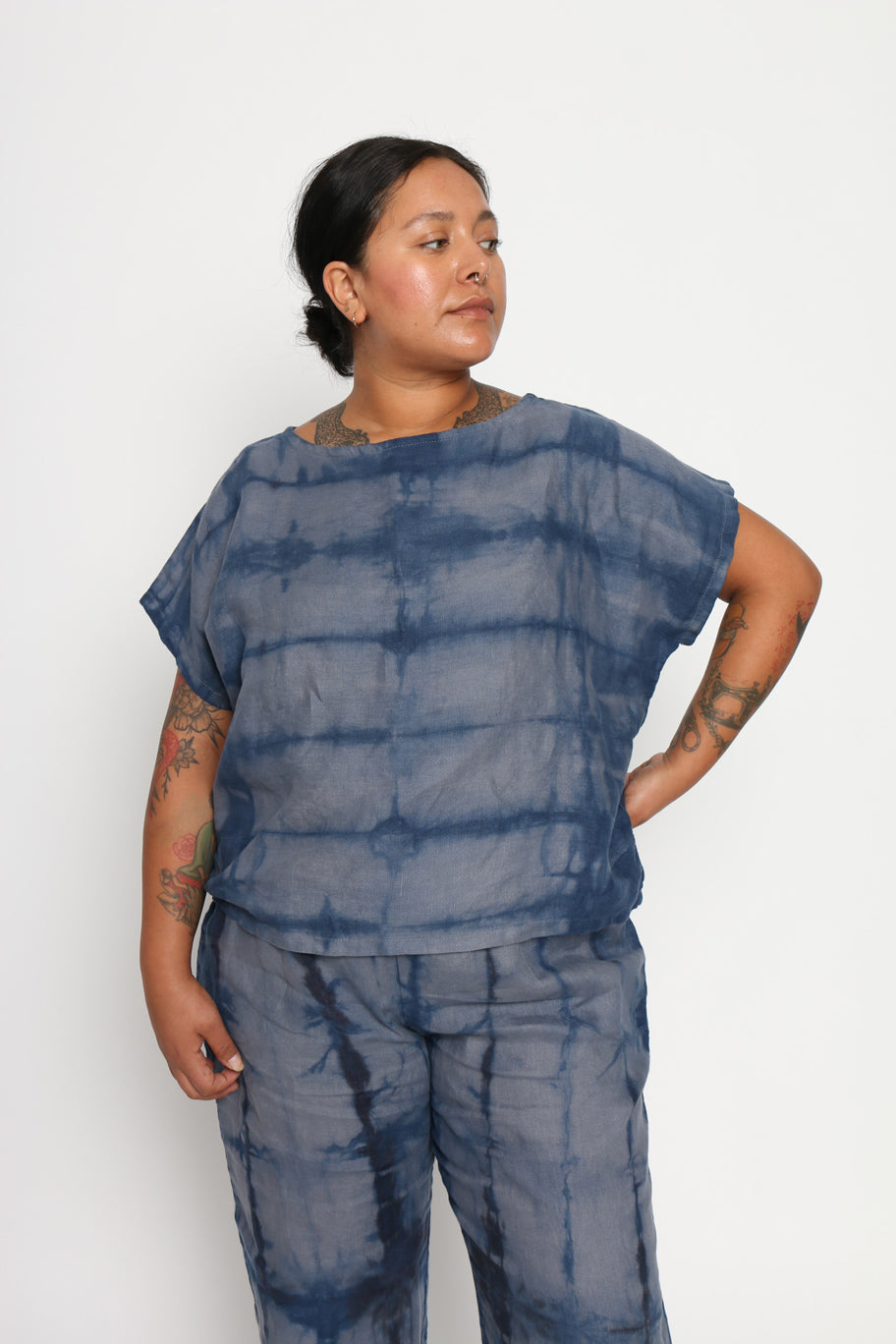 Important! Please check our Size Guide below before ordering.
The relaxed, boxy fit of this top flatters the wearer with its fluid drape. The Painter Top will act as a staple in your wardrobe season to season, as you layer in the fall.
Model Size
The model is wearing size .
Esme's measurements are: Height 5'3" | Bust 38"| Waist 36" | Hip 48"
Garment Measurements
XSmall: Bust 44" / Length 23"
Small: Bust 46" / Length 23"
Medium: Bust 48" / Length 23"
Large: Bust 50" / Length 23"
XLarge: Bust 53" / Length 23"
XXLarge: Bust 55" / Length 24"
3X: Bust 62" / Length 25" / Bicep 21"
4X: Bust 66" / Length 25" / Bicep 21.5"
Not Sure What Size?
Please contact us or check out our size guide
Please allow 3-5 weeks for us to make your garment. All Conscious Clothing items are made with love at our studio in Belmont, Michigan USA.
Not your style? Exchange for a new item or store credit within 10 days of receiving your shipment. At this time, we do not provide refunds to the original payment method.
Cross Check: 100% Organic Cotton woven, block printed
Red Check: 100% Yarn-Dyed Organic Cotton woven
Grid: 100% Yarn-Dyed Organic Cotton woven
Machine wash with cold water and lay flat to dry.
made with intention
Sustainably & ethically made in America.
We create sustainable clothing using eco-friendly materials and low-impact dyes. We care about the process as much as the end result and hope you love your Conscious Clothing piece as much as we loved making it.

Exchanges only / see our FAQ for our store policies.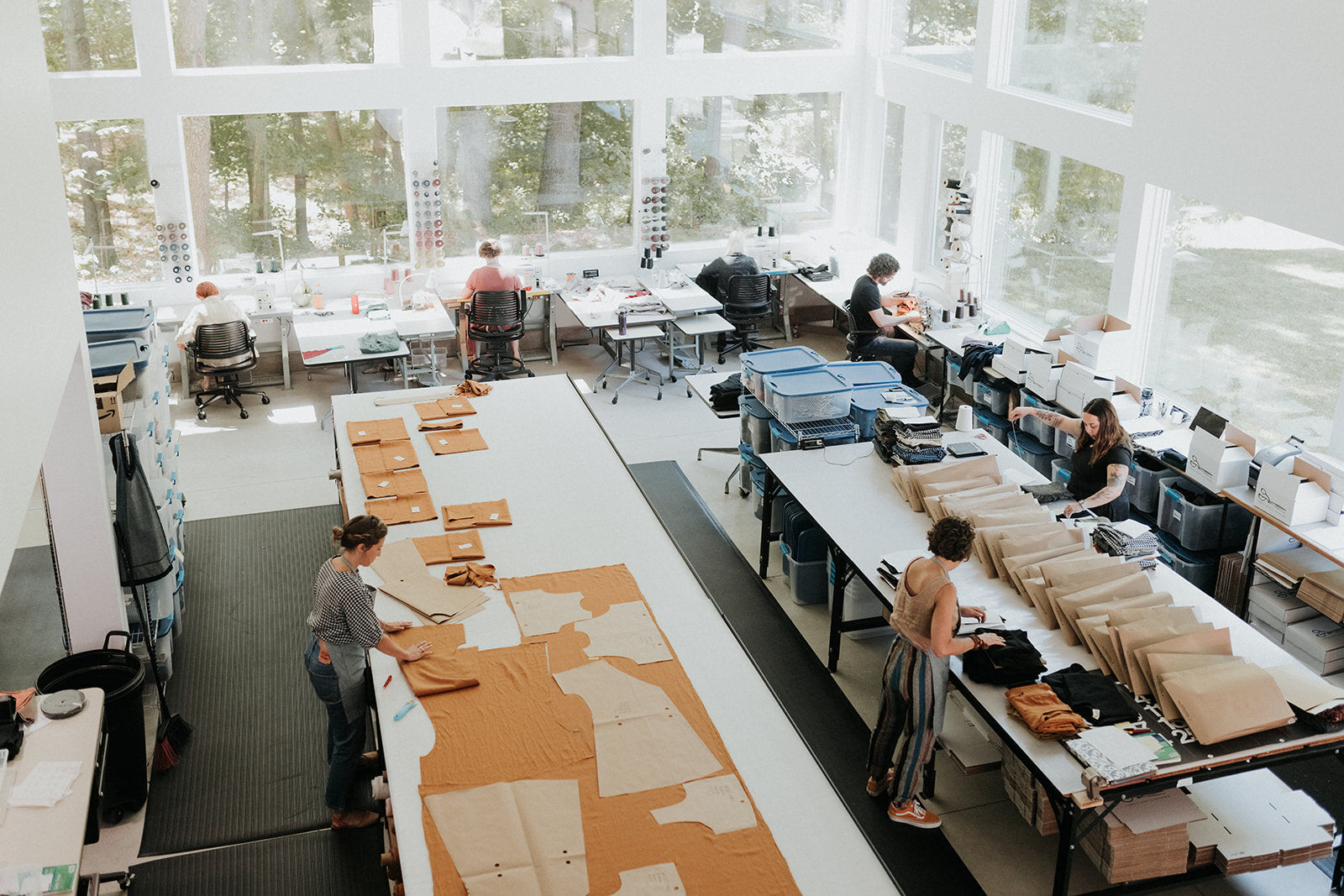 I adore my painter top. I have it in the black and white window pane and I wear it every chance I get. It fits me true to size in the XS with a glorious boxy fit that looks amazing with high waisted jeans, my Moscow pants from Conscious Clothing, under my market overalls and layered with a sweater for the winter. I really love the heron…
Definitely on the boxy side -- I actually ended up exchanging my normal size for a size down (S instead of M) so it was a little narrower. Now I can't wait for warmer weather so I can wear it all the time. Love the linen fabric and the print (I went with Chunky Check). A flattering cut that looks great French tucked into pants.
While I've loved everything I've gotten from CC, this top is my favorite. I have two: a blue striped one from last fall and the black-and-white "chunky check." I'm between an M and an L in tops, and the M works well on me. I love that it is comfortable and roomy without being slouchy -- it means I can wear it to work as well as with jeans. Also, and this might be too much info, but I live in Texas and sweat a LOT and I find that the way this shirt is cut (so it's not too close to the armpits) combined with the natural fibers means it doesn't get stinky or show sweat like some of my other (more fitted) shirts do ... which makes it a go-to for summer work clothing for me.
I waited way too long to order this top as I waffled on sizing, but I'm so glad I ultimately purchased it. I am small on top but medium-large at the waist and hips. Although I have several CC tops that work great for me in size medium, I ended up trying size small in the Painter Top. Between the forgiving cut and the structure of the fabric, the fit in the size small works great and is not too tight around my midsection. Stylish, comfortable, flattering, and expertly made as always.
I bought the Painter Top in the grid pattern, a pattern I was anticipating ever since I saw some teasers on IG. It's a lovely top that looks good every time. While I don't always love a boxy shape, it works well on this top.