This dress is perfect for a porch sit or a walk through the park! Made from the most sustainable hemp & organic cotton jersey, it features a gathered skirt and inside pockets.
*Important! Before ordering, please scroll down and review our size guide. Our items are made-to-order and have unique sizing that may differ from the size you normally wear.
Hand wash cold and lay flat to dry.
55% Hemp / 45% Organic Cotton
Please allow 3-6 weeks for us to make your garment. All Conscious Clothing items are made with love, by hand, at our studio in Belmont, Michigan USA.
Not your style? Exchange for a new item or store credit within 10 days of receiving your shipment. At this time, we do not provide refunds to the original payment method.
Check out our size guide and measuring tutorials here or click here to contact us for sizing recommendations.
--
Garment Measurements
These are the measurements of the garment, laid flat and unstretched.
XS/S: Bust 38" / Hip 50" / Length 37"
M/L: Bust 42" / Hip 60" / Length 37"
XL/XXL: Bust 46" / Hip 70" / Length 37"
3X/4X: Bust 50" / Hip 80" / Length 37"
--
Model Measurements
Models are listed in order of appearance.
Kathleen's measurements are: Height 5'6" | Bust 38" | Waist 32" | Hip 43"
Vida's measurements are: Height 5'6" | Bust 39"| Waist 36" | Hip 45"
Sophie's measurements are: Height 5'8" | Bust 36"| Waist 29" | Hip 43.5"
made with intention
Sustainably & ethically made in America.
We create sustainable clothing using eco-friendly materials and low-impact dyes. We care about the process as much as the end result and hope you love your Conscious Clothing piece as much as we loved making it.

Exchanges only / see our FAQ for our store policies.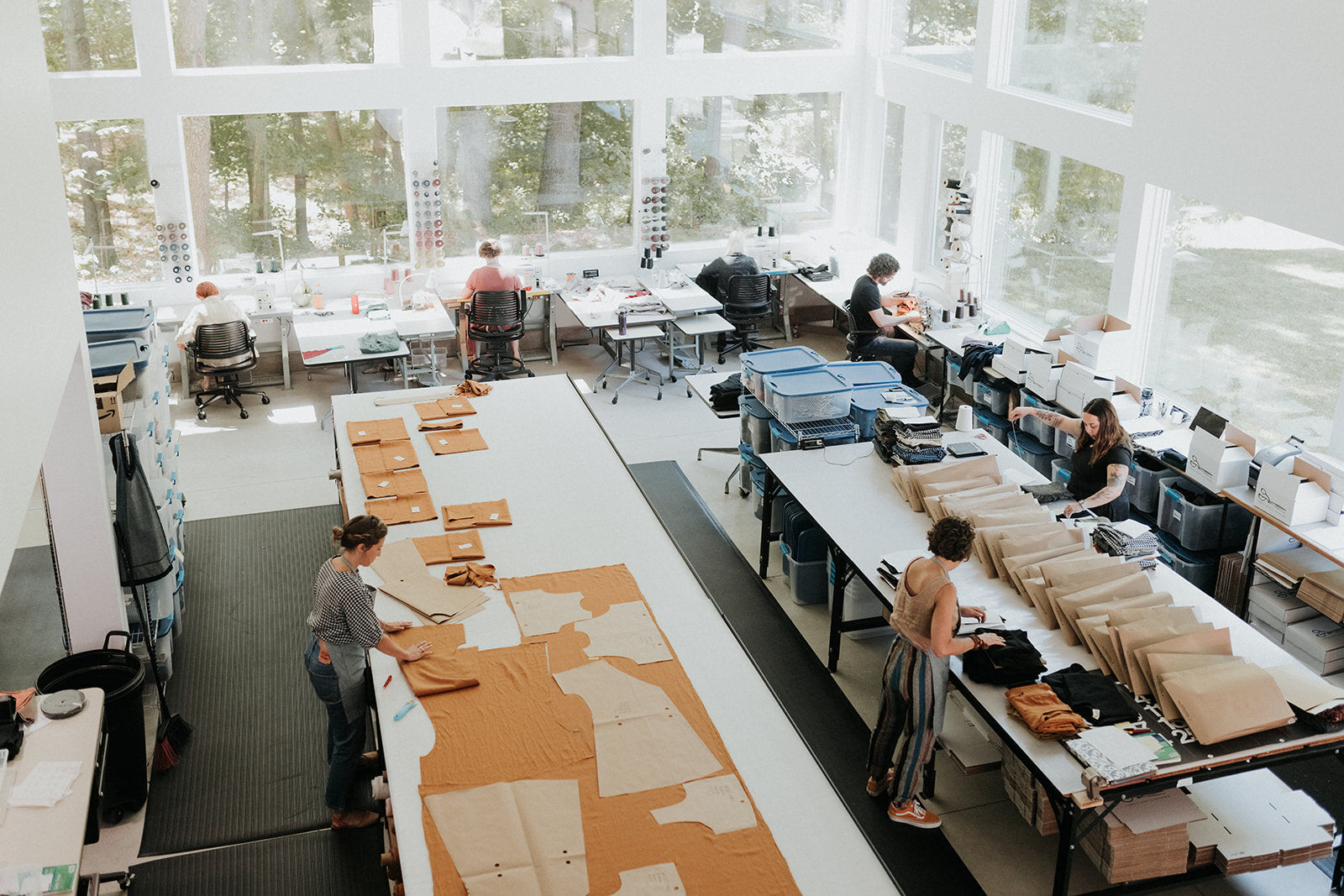 I really love this dress, but I got a size too big. This material is wonderful, but very stretchy and forgiving. I was worried to get something too small, so opted for an XL/XXL, but I think a M/L would have fit me better and had already washed it before coming to this realization. I'm 5'10" so it's also a bit more of a tunic on me. I'm hoping to make some adjustments to the fit myself so that I can live in this dress (any maybe order another one) because it's generally my ideal dress. I've only gotten linen from CC before and had shoulder fit issues, so that's why I opted for something bigger this time - lesson learned!
I've had this dress for a couple weeks and have worn it quite a few times, so time to write a review!
Sizing: I'm about 5 ft 3 inches tall, with a 39 inch bust, and got the M/L. This fits nicely with a little bit of ease, which is how I like my clothes to fit.
Fabric: A nice, lighter weight jersey that will work well on its in warmer months and layer comfortably in cooler months. Also, I'm a sucker for stripes.
Pocket: 100% yes. The dress has very generous pockets, which are always appreciated. With the jersey fabric, lighter items in the pockets are better, otherwise it can sag down toward heavier pocket items. However, I could fit phone + keys + chapstick in 1 pocket easily if I really wanted to.
Construction/finishing: All the seams are super solid, the interior of the dress is very clean looking (no random bits of thread/fabric anywhere).
A note: the neckline is a little wider than it appears in photos and dips down a decent amount in the back - not super easy to tell in the model photos. The front neckline tends to sit up higher (if you are sensitive to fabric near your neck this might not be the dress for you - it doesn't pull or anything but does sit higher up).
Overall, a well made, comfortable, versatile, and cute dress that will continue to get lots of wear.