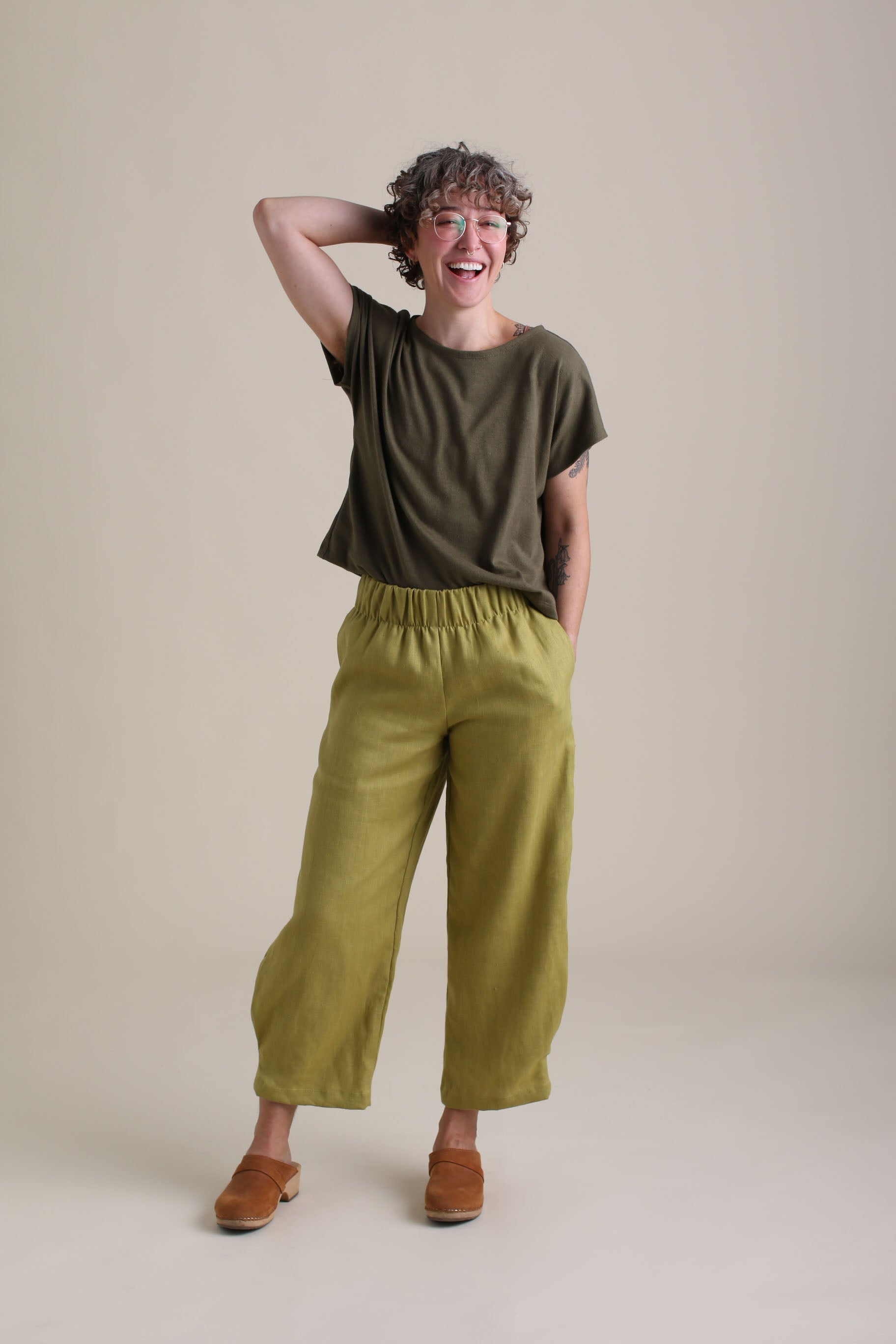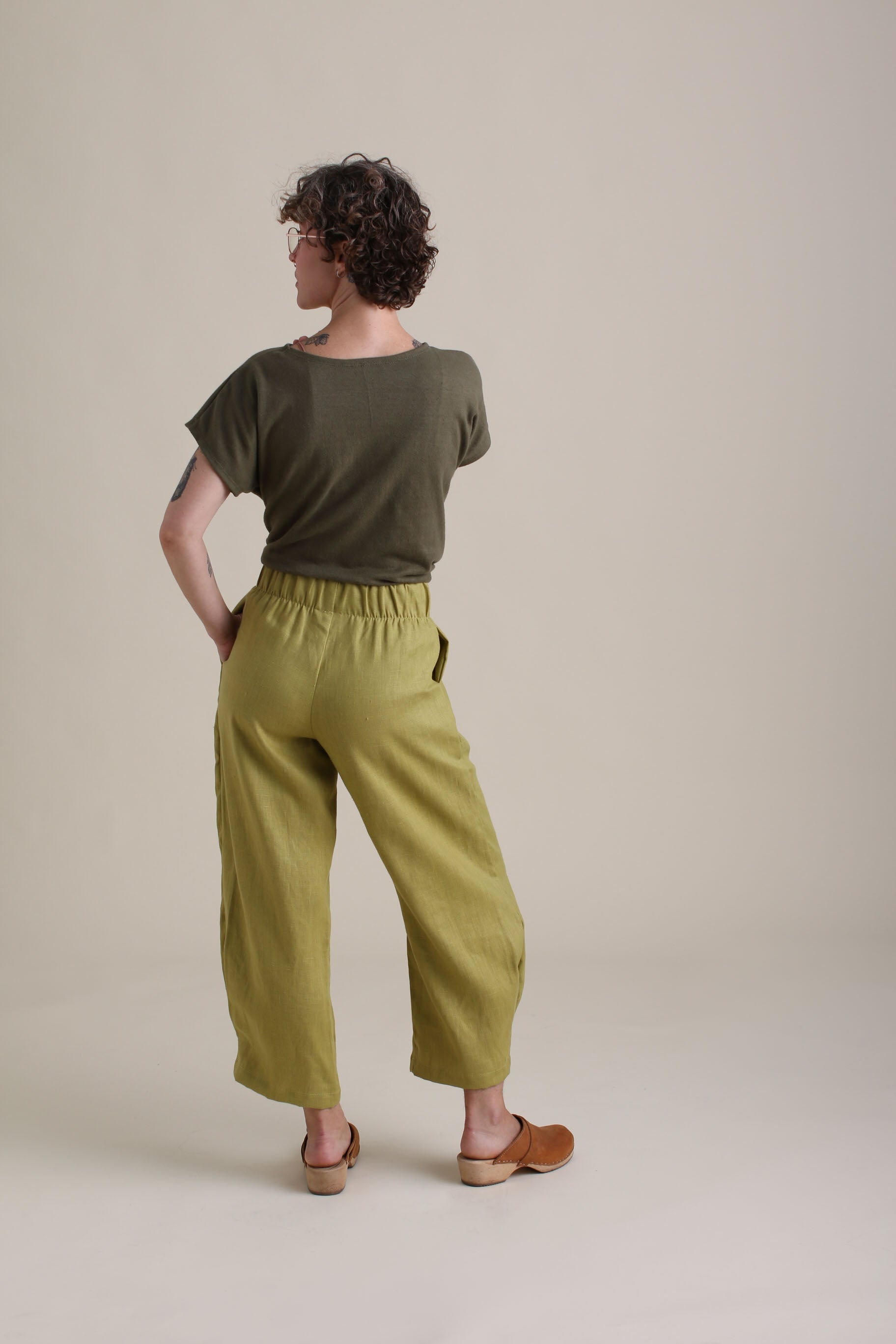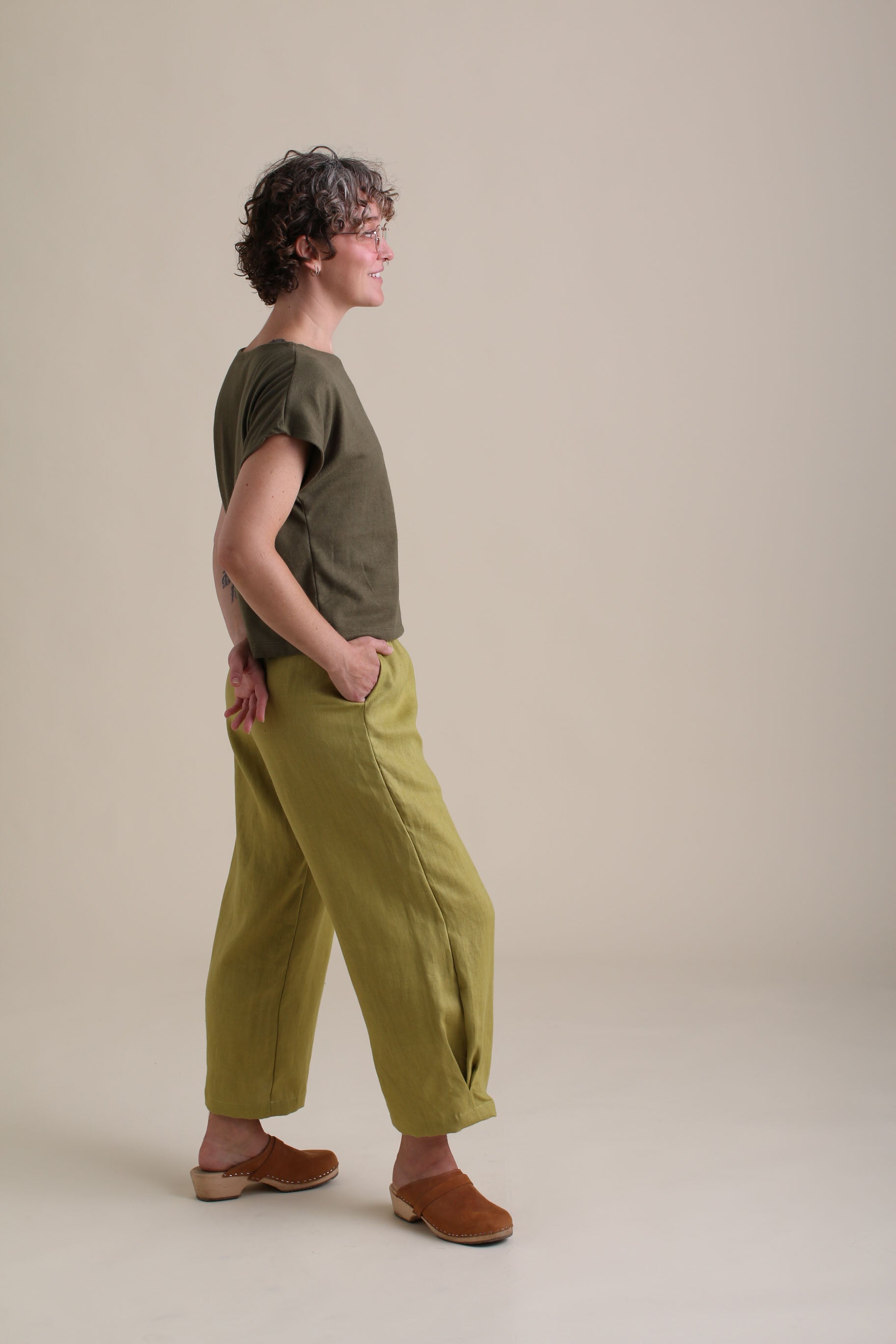 Important! Please check our Size Guide below before ordering.
These pants offer a wide leg with a gather detail on the outside hem to add unique shape! With inside pockets & and a comfortable elastic waist. Available in 26" and 29" inseam.
Model Size
The model is wearing size S.
Courtney's measurements are: Height 5'8" | Bust 33.5" | Waist 26" | Hip 37.5"
Garment Measurements
XSmall: Waistband 23" (Stretches to 34") / Hip 39" / Rise 11.5"
Small: Waistband 25" (Stretches to 37") / Hip 42" / Rise 12.5"
Medium: Waistband 26" (Stretches to 38.5") / Hip 45" / Rise 13"
Large: Waistband 28" (Stretches to 40") / Hip 47" / Rise 13.5"
XLarge: Waistband 32" (Stretches to 43") / Hip 50" / Rise 15"
XXLarge: Waistband 36" (Stretches to 47") / Hip 53" / Rise 16"
3X: Waistband 42" (Stretches to 52") / Hip 56" / Rise 17"
4X: Waistband 46" (Stretches to 56") / Hip 60" / Rise 18"
Not Sure What Size?
Please contact us or check out our size guide
Please allow 3-5 weeks for us to make your garment. All Conscious Clothing items are made with love at our studio in Belmont, Michigan USA.
Not your style? Exchange for a new item or store credit within 10 days of receiving your shipment. At this time, we do not provide refunds to the original payment method.
100% Linen
Machine wash with cold water and lay flat to dry.
made with intention
Sustainably & ethically made in America.
We create sustainable clothing using eco-friendly materials and low-impact dyes. We care about the process as much as the end result and hope you love your Conscious Clothing piece as much as we loved making it.

Exchanges only / see our FAQ for our store policies.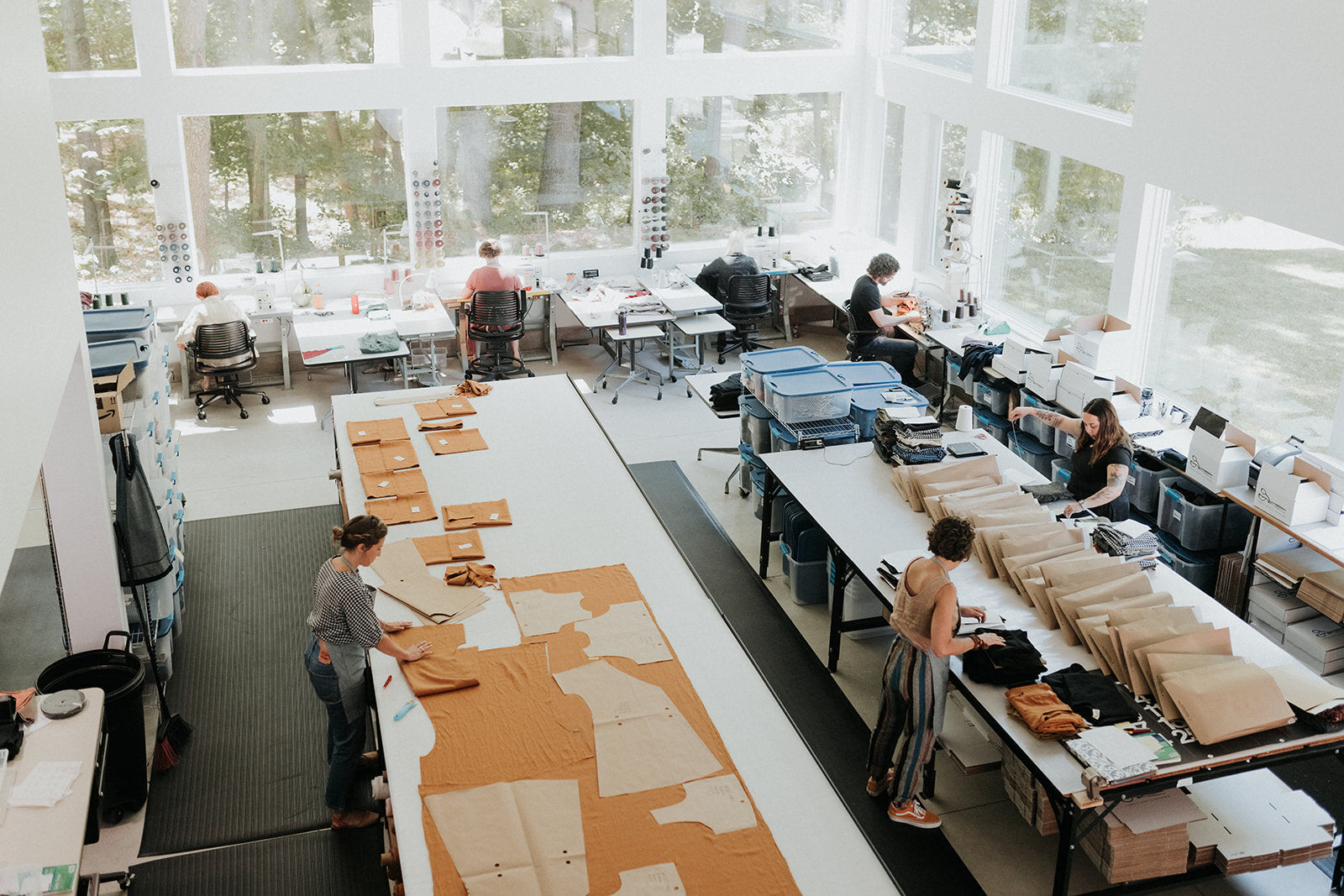 I love these pants so much. I would buy them in every color, but I already own the only color in stock right now. Please oh please make more of these !! xoxo
I love, love, love these pants. I am 5'10 185lbs, and the XL fits perfectly. These are easy to style and wear really well. I appreciate the elastic waist which doesn't roll as well as the leg detailing.
The fit is perfect and I just love the citrus fabric.
I purchased these to wear at the office and I wear them every week! I never would have purchased them based off the photos on the website but I saw photos of a woman wearing them several times on her Instagram. One of her photos is in the review. The garment is so well made. I can't wait to save up money for my next conscious clothing purchase. I own the recycled hemp in grey in an XS. I would have been drowning in a small. I am 5'5" with shorter legs longer torso. The pants are mid rise on me. I fluctuate in size but average 125lbs and 26inch waist.