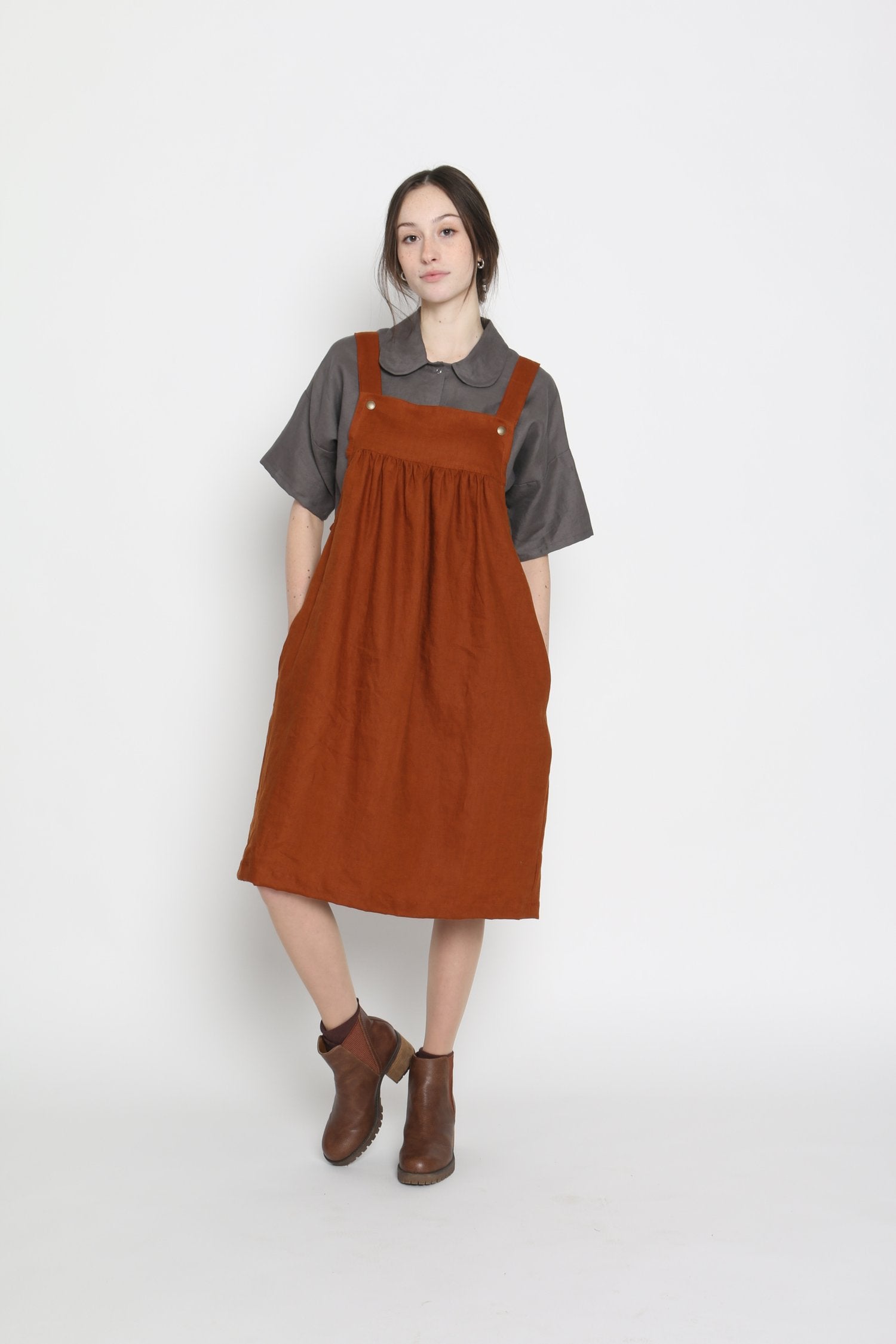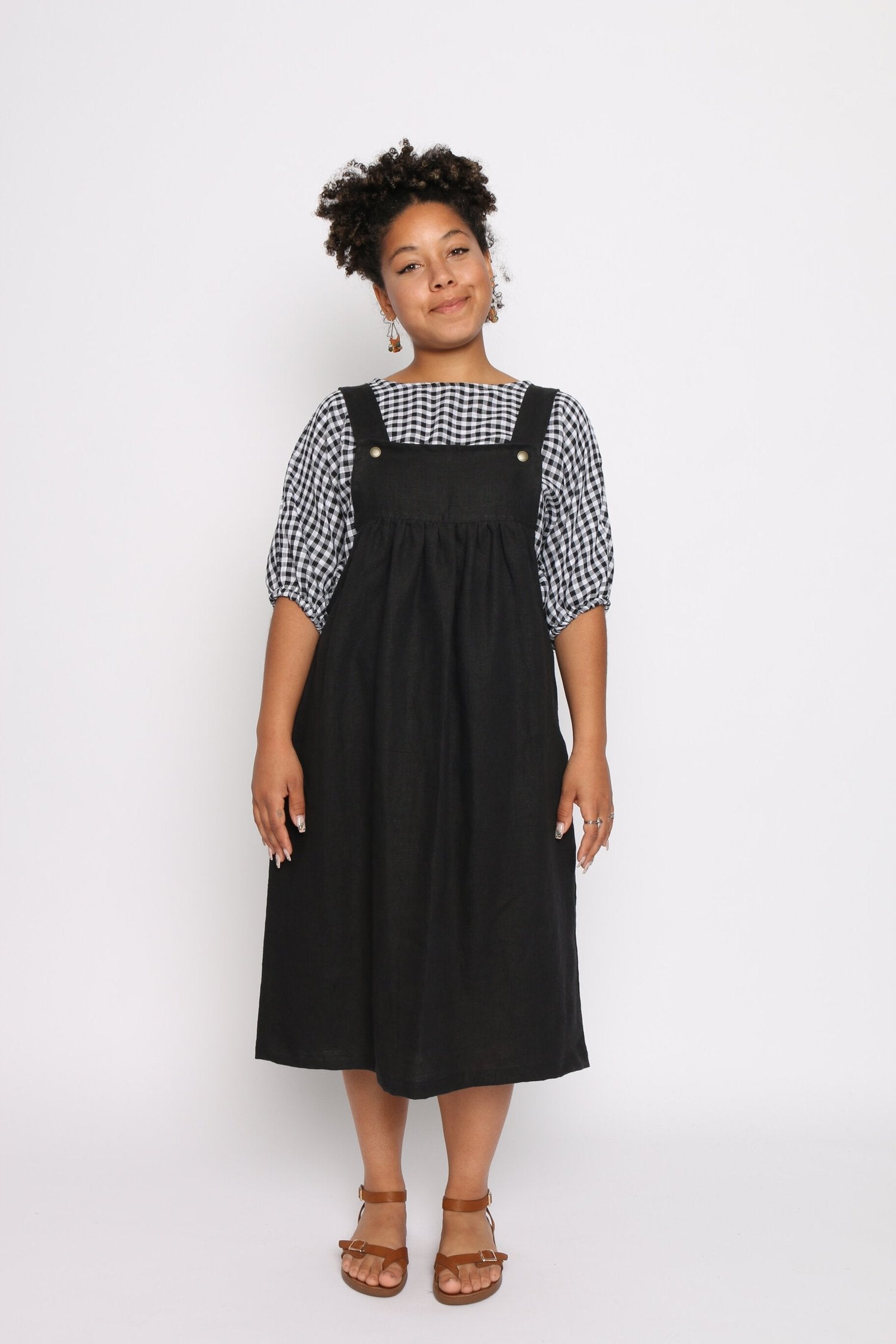 The Barcelona Dress in 100% linen features side pockets, adjustable straps, and a roomy shape that makes it an easy and versatile option to wear over tees and swimsuits.
*Important! Before ordering, please scroll down and review our size guide. Our items are made-to-order and have unique sizing that may differ from the size you normally wear.
Hand wash cold and lay flat to dry.
Please allow 3-6 weeks for us to make your garment. All Conscious Clothing items are made with love, by hand, at our studio in Belmont, Michigan USA.
Not your style? Exchange for a new item or store credit within 10 days of receiving your shipment. At this time, we do not provide refunds to the original payment method.
Check out our size guide and measuring tutorials here or click here to contact us for sizing recommendations.
--
Garment Measurements
These are the measurements of the garment, laid flat and unstretched.
XSmall: Bust 34" / Hip 46" / Length 40"
Small: Bust 36" / Hip 50" / Length 40"
Medium: Bust 39" / Hip 54" / Length 40"
Large: Bust 42" / Hip 58" / Length 40"
XLarge: Bust 44" / Hip 62" / Length 40"
XXLarge: Bust 47" / Hip 65" / Length 40"
3X: Bust 53" / Hip 69" / Length 40"
4X: Bust 58" / Hip 73" / Length 40"
--
Model Measurements
Models are listed in order of appearance.
Kaili's measurements are: Height 5'8" | Bust 36"| Waist 32" | Hip 41"
Hannah's measurements are: Height 5'7" | Bust 34"| Waist 25.5" | Hip 37"
Olivia's measurements are: Height 5'6" | Bust 38"| Waist 33" | Hip 44.5"
Jackie's measurements are: Height 5'8" | Bust 56"| Waist 53" | Hip 68.5"
made with intention
Sustainably & ethically made in America.
We create sustainable clothing using eco-friendly materials and low-impact dyes. We care about the process as much as the end result and hope you love your Conscious Clothing piece as much as we loved making it.

Exchanges only / see our FAQ for our store policies.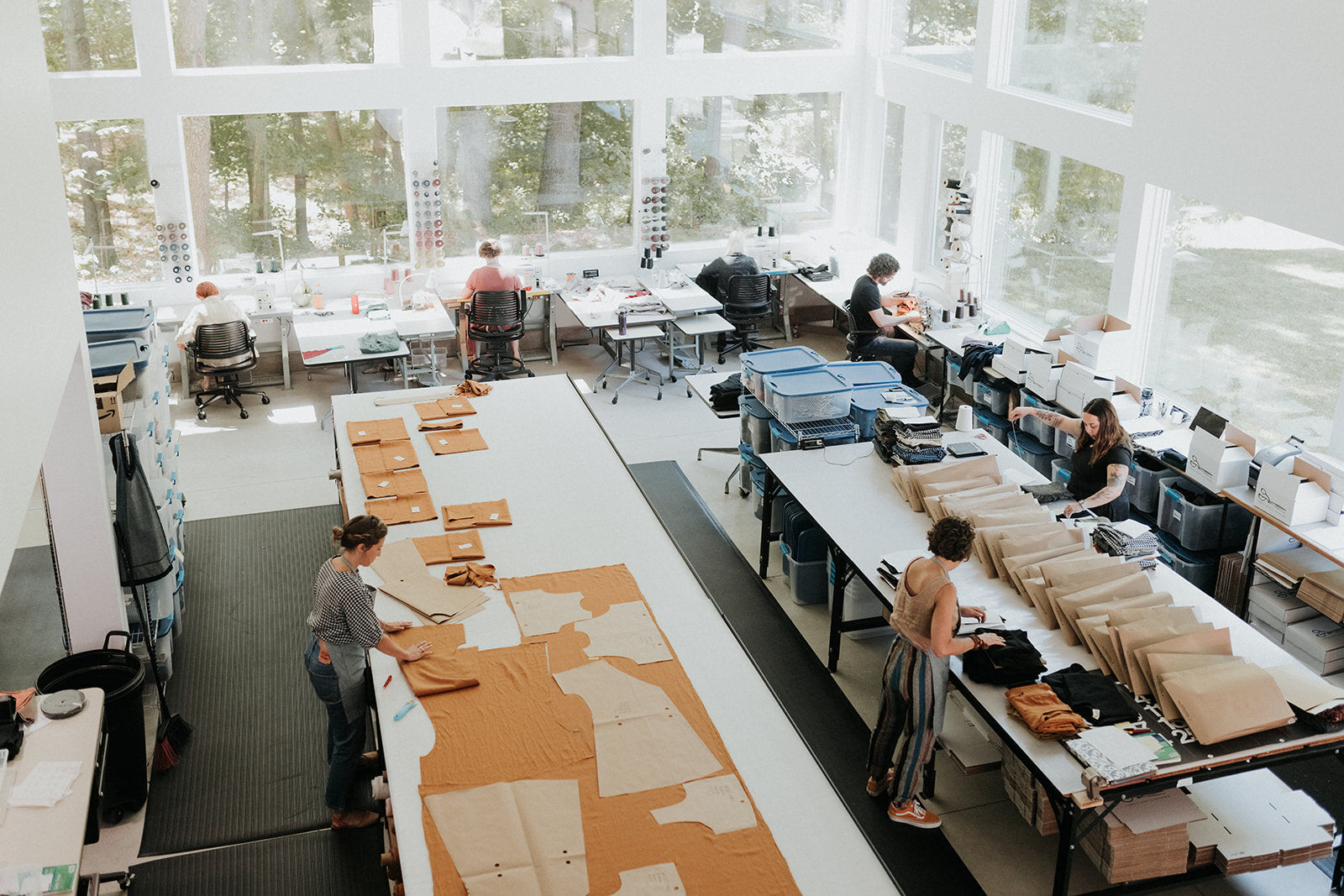 Terrific dress! Created with high quality linen and sturdy hardware. Dress has great side pockets. The size chart and measurements are exact. Very versatile - I can dress up or casual. I purchased a medium and there is plenty of room for me to layer a couple of tees. I am 5'6" and 150 pounds. Really happy with this dress.
Late to the idea, as always, I had been looking for a dress to wear for 100 days. I wanted to do it as a challenge for myself. So, I've been wearing this dress for 99 days. Obviously washed, I bought 7 ethically and sustainably made shirts and just rotated. I've done everything but gone to a formal wedding in this dress. Fishing, hiking, gardening, hiking, helped people move, baked, climbed a tree, camped, and had an 18-puppy play date. Other than having ripped the pocket (on a dang door handle of all places!) the dress looks a little faded but otherwise new. It has taken a beating and it had held up beautifully. I will be buying another (as back up) and continuing this journey. When they say "you get what you pay for," it's really true.
I love this dress! It was perfect through my pregnancy and now is great for nursing. I love the material and the pockets!
I get so many compliments on this dress! The weight of the linen is versatile for all seasons. I've been pairing with turtlenecks and sweaters for the winter, and I can't wait to wear in the summer. Love that the straps have two length options. Size chart is accurate.
The dress is such high quality and really versatile! I look forward to making it a staple in my wardrobe! I had my second baby a few months ago and have been on the hunt for items that can transition from nursing wear to just regular mamma wear and this dress fits the bill! I love the pockets (always essential and not included in nearly enough skirts or dresses) and the fact that it's easy to live and move in but still looks good.