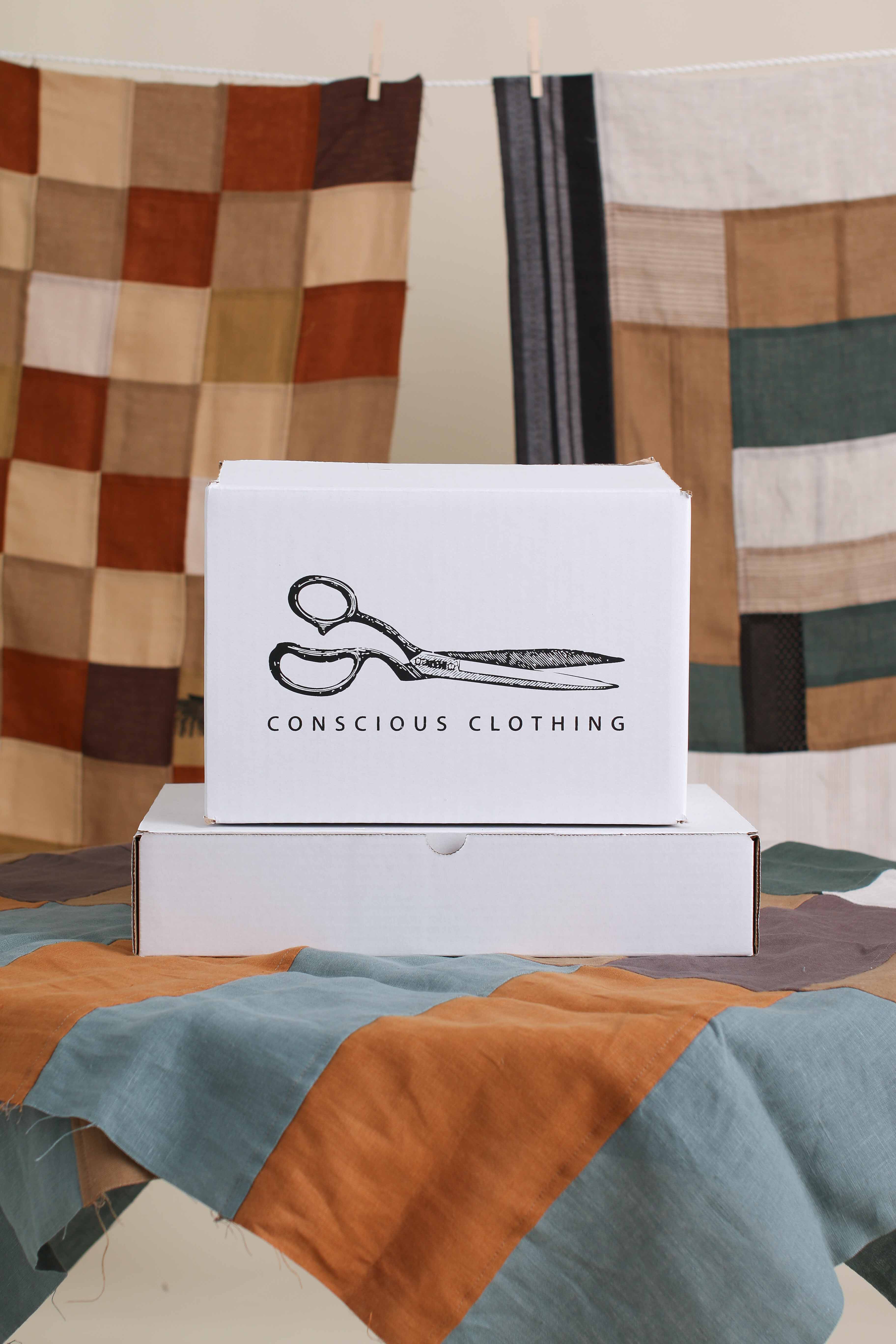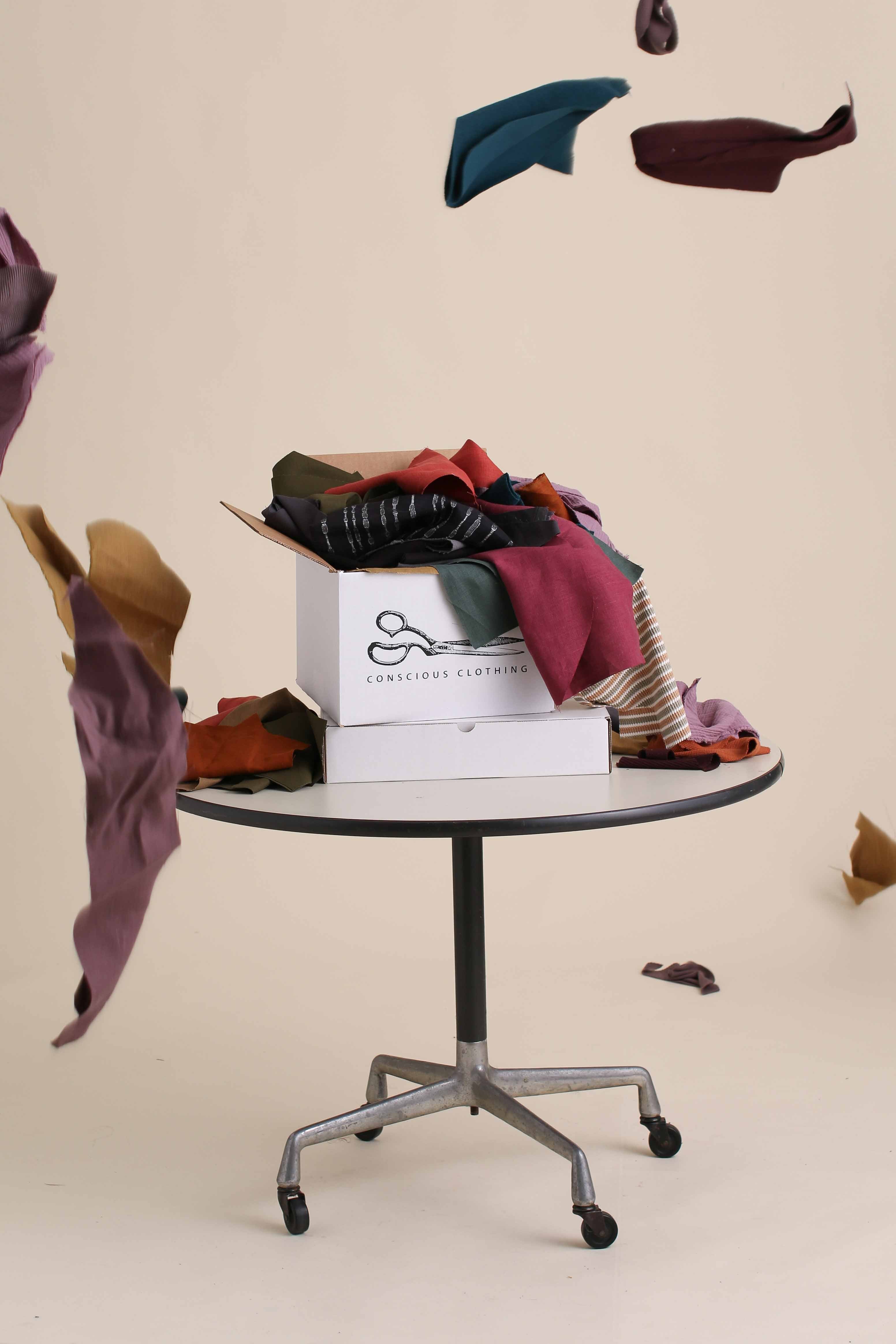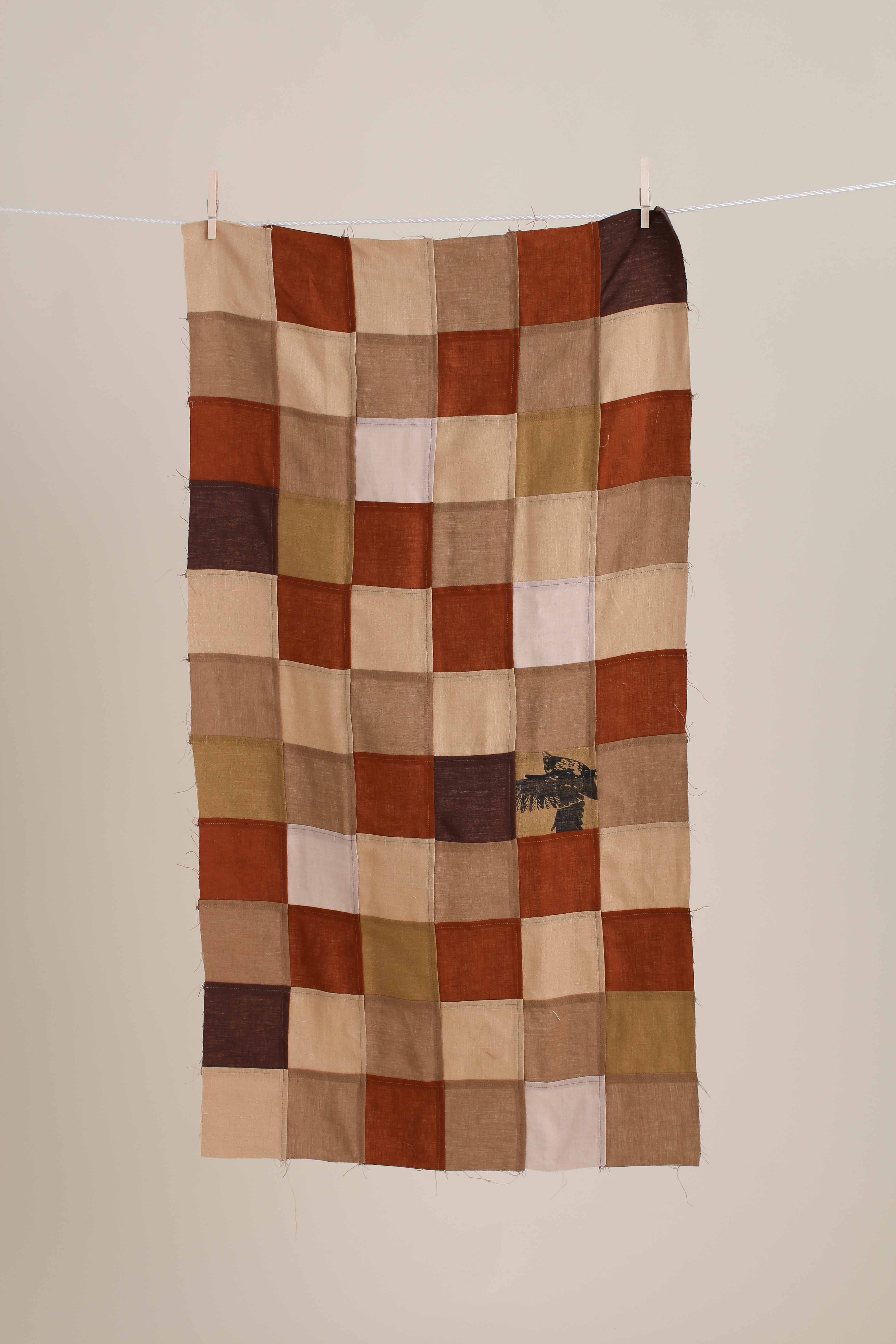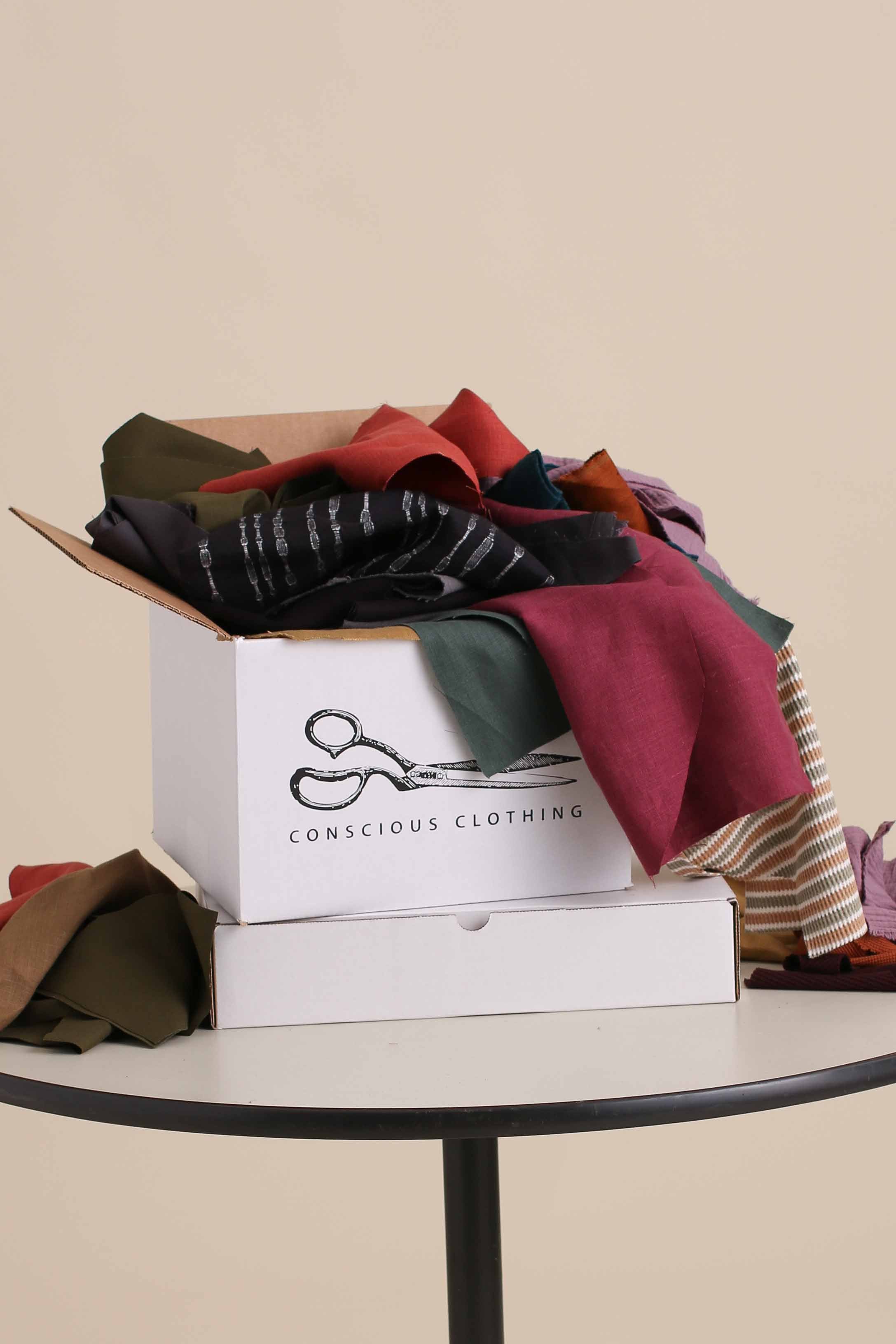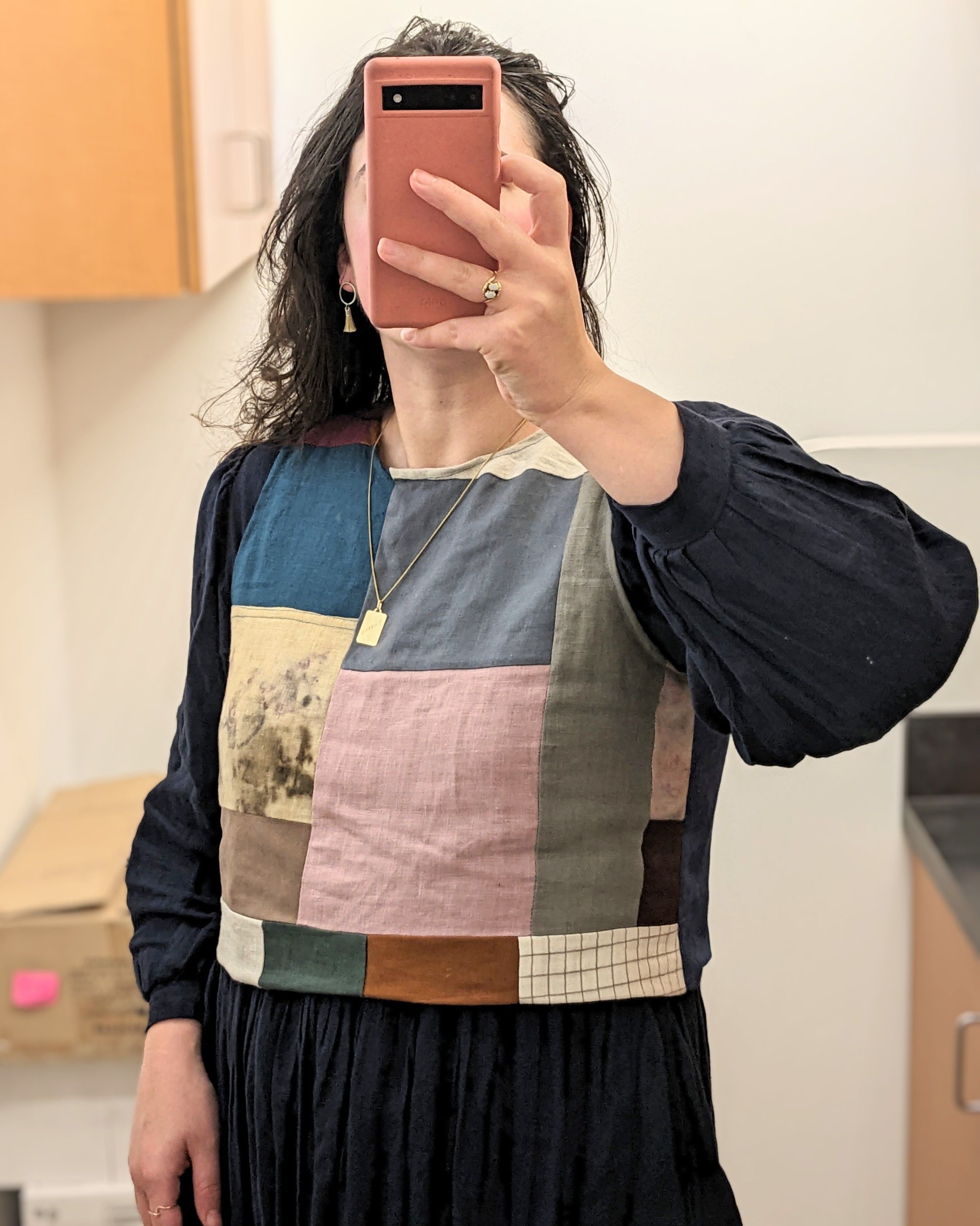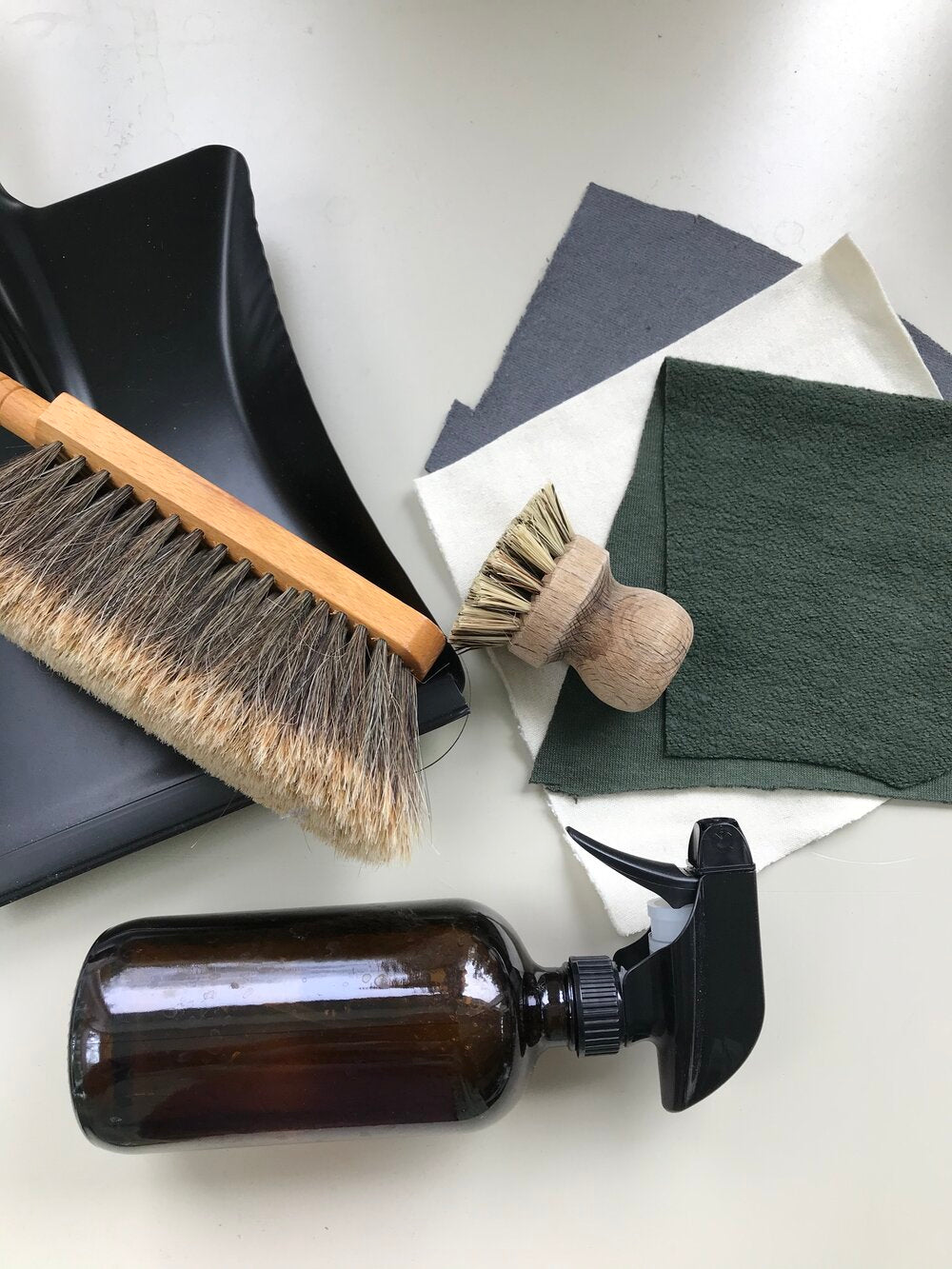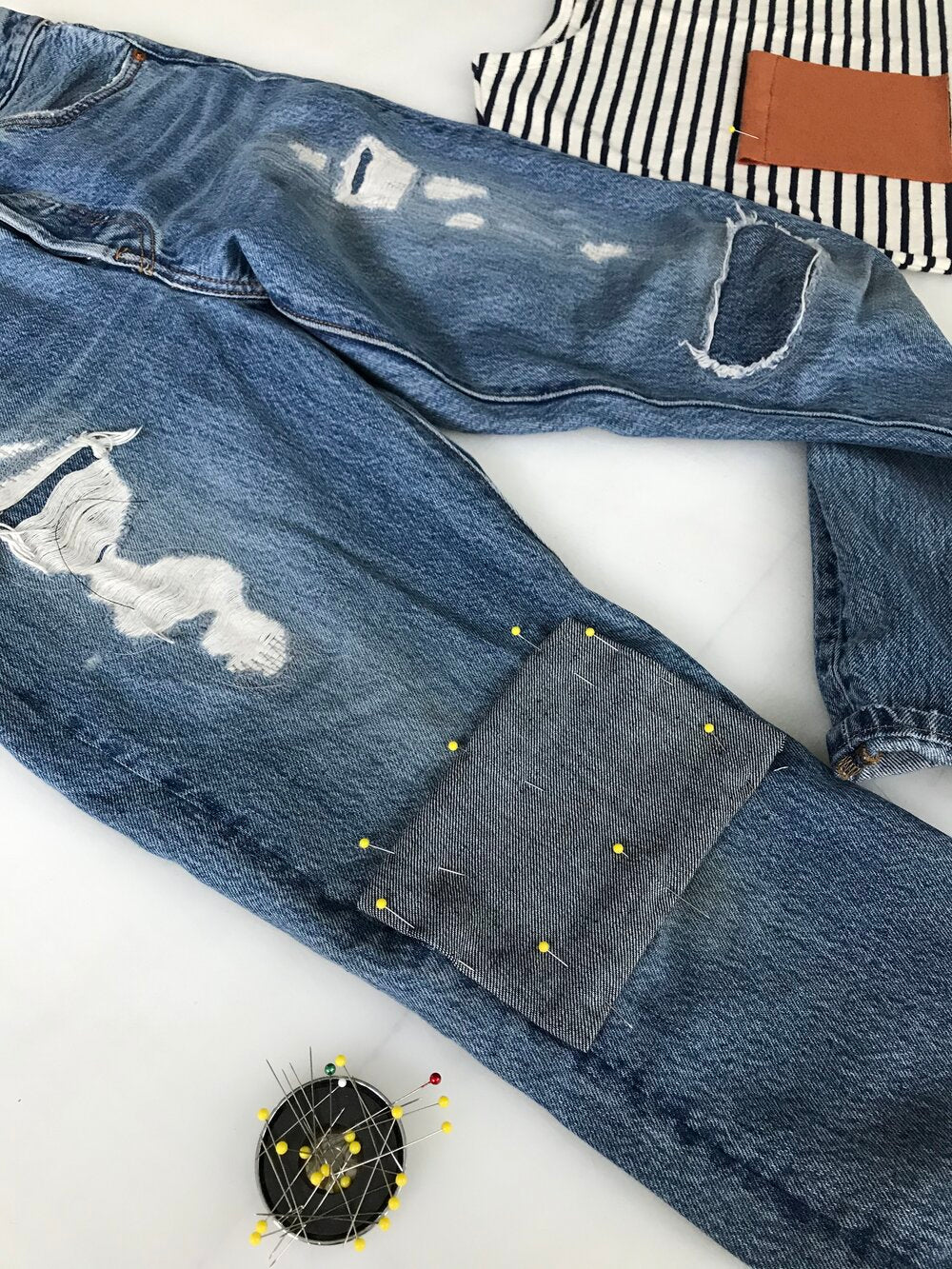 *Jumbo Boxes cannot be shipped internationally due to their weight*
Regular Box: ~2.5# Fabric Scraps
Jumbo Box: ~5# Fabric Scraps
In an effort to reduce waste and make our business even more sustainable, we are pleased to offer these unique Maker's Boxes, piled high with gorgeous fabric remnants from our studio.
Inside the recyclable and reusable box, you will find a vast array of our fabrics. Each box contains pieces the size of your hand or larger in an assortment of linen, organic denim, hemp jersey, hemp fleece, organic cotton canvas and organic gauze.
These fabrics are suitable for quilting, mending, napkins, home goods, making toys, dolls, baby clothes or blankets, underwear, and more.
All of the fabrics are up to the quality and standard of our sustainably-minded company. The hand-dyed pieces were dyed with low-impact dyes, and all of the fabrics have been pre-washed and dried.
Ways to use this box:
-napkins & household clean-up
-make a baby quilt
-combine with your own fabric stock to finish a full-sized quilt
-dollmaking
-embroidery
-sewing sample practice
-collage
-patching & mending
-appllique
-printmaking
The possibilities are endless!
**The quilt shown in the photos is an example for color and style reference. the quilt boxes are not pre-cut for an individual quilt, but rather a supply box to use for any number of projects. 
*Important! Before ordering, please scroll down and review our size guide. Our items are made-to-order and have unique sizing that may differ from the size you normally wear.
Hand wash cold and lay flat to dry.
Assortment of hemp, cotton, and linen fabric scraps
Please allow 3-6 weeks for us to make your garment. All Conscious Clothing items are made with love, by hand, at our studio in Belmont, Michigan USA.
Not your style? Exchange for a new item or store credit within 10 days of receiving your shipment. At this time, we do not provide refunds to the original payment method.
Check out our size guide and measuring tutorials here or click here to contact us for sizing recommendations.
--
Garment Measurements
These are the measurements of the garment, laid flat and unstretched.
Regular Box: ~2.5# Fabric Scraps
Jumbo Box: ~5# Fabric Scraps
--
Model Measurements
Models are listed in order of appearance.
made with intention
Sustainably & ethically made in America.
We create sustainable clothing using eco-friendly materials and low-impact dyes. We care about the process as much as the end result and hope you love your Conscious Clothing piece as much as we loved making it.

Exchanges only / see our FAQ for our store policies.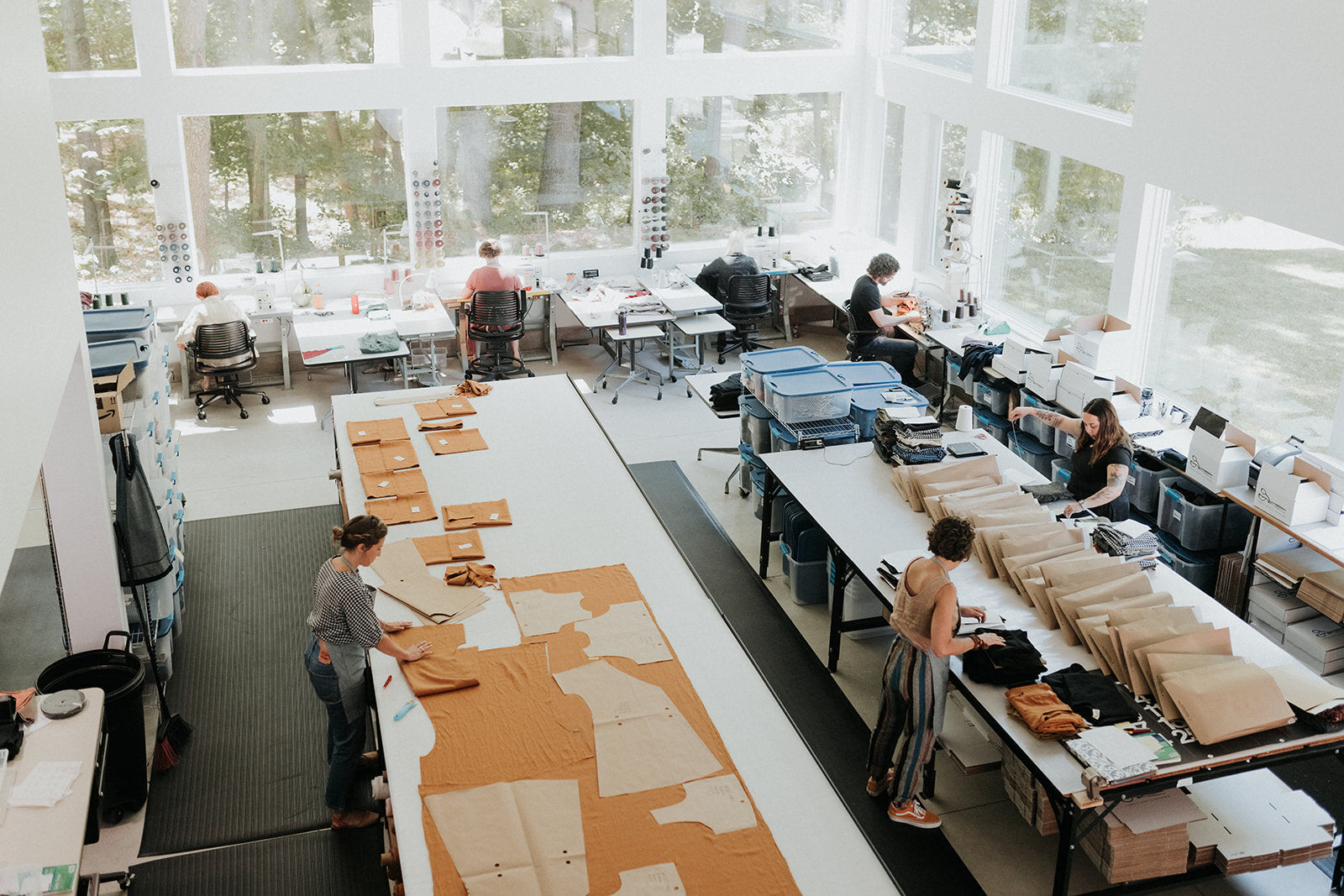 Surprise fabrics
I received my "maker's box" and can't wait to dig in! Live the natural fibers, the large pieces, and the colors. My plan is to make a modern quilt using geometric patterns!&
The perfect box
The perfect box with unlimited options to make and use however you would like!
What a joy to receive!
I ordered the jumbo makers box. When I opened the package, it was like a gift…to myself!
I am so excited to find different ways to use these beautiful pieces of assorted materials!
Thank you for leaving no waste. I appreciate your methods.
I am so pleased with the maker's box! I ended up choosing the smaller "regular box" and it was still way more pieces than I was expecting. The fabric's are beautiful and so fun to play with. So far I've made this patchwork tank top and several paintings, and I've still got lots left. I think my next project will be a patchwork waistband to replace the fraying waistband on a pair of linen pants.
I love the maker's box. It gives me a chance to discover CC fabrics in usable swatch form so I have an idea of how I might like a certain fabric or color (or how it fits with other items in my closet for a more conscious purchase). I like to use the fabrics for patching (aka emergency repair kit for my current CC clothing!), small patchwork pieces, and embellishing clothing to make it my own. I'm so glad you offer this amazing item!